Hello! I'm thrilled that you've stopped by the Capturing Parenthood blog! My name is Stacey. I'm a wife, first-time parent (to a now 2-year-old daughter), former full-time working mom, turned stay-at-home mom, guardian of two energetic and loving dogs, enthusiastic baker, decent cook…and now…blogger!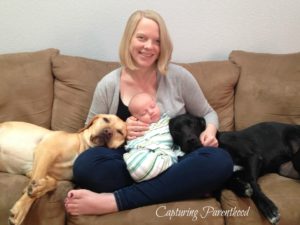 I have loved writing since I was a little girl — a passion that carried me through college with a Bachelor of Science degree in Journalism. Photography is another love of mine – I find peace and happiness behind the camera lens. But my biggest passion in life is my family. Welcoming my daughter into the world was one of the most special, surreal, amazing, and beautiful experiences. She captured me – the very moment I first held her in my arms and looked into her eyes! And in turn, I am capturing our journey on this crazy adventure we call parenthood!
I invite you to join me as I share the ups and downs, the celebrations, the disappointments, the lessons learned, the laughter and tears, and the frustrations and joys. With everything from pregnancy and motherhood, to our favorite recipes, books, activities, arts and crafts projects, and travel tips – not to mention ideas for planning and executing fun events for special occasions and holidays!
My goal is to capture and share my parenting stories and experiences, make you chuckle, and give you that occasional, reassuring feeling of "oh thank goodness, my kid is not the only one who does that!"
As parents, we are all in the same boat…trying to do the best that we can in loving and raising our children to be kind, inspired, educated, and respectful human beings.
A little bit more about me…
I was born and raised in the beautiful state of Colorado – a state that (after residing in a few other places along the way) I am still proud to call home. I grew up in the snowy mountains, but I don't particularly enjoy skiing. I do, however, love exploring the great outdoors hiking, camping, and backpacking. Autumn is my favorite season!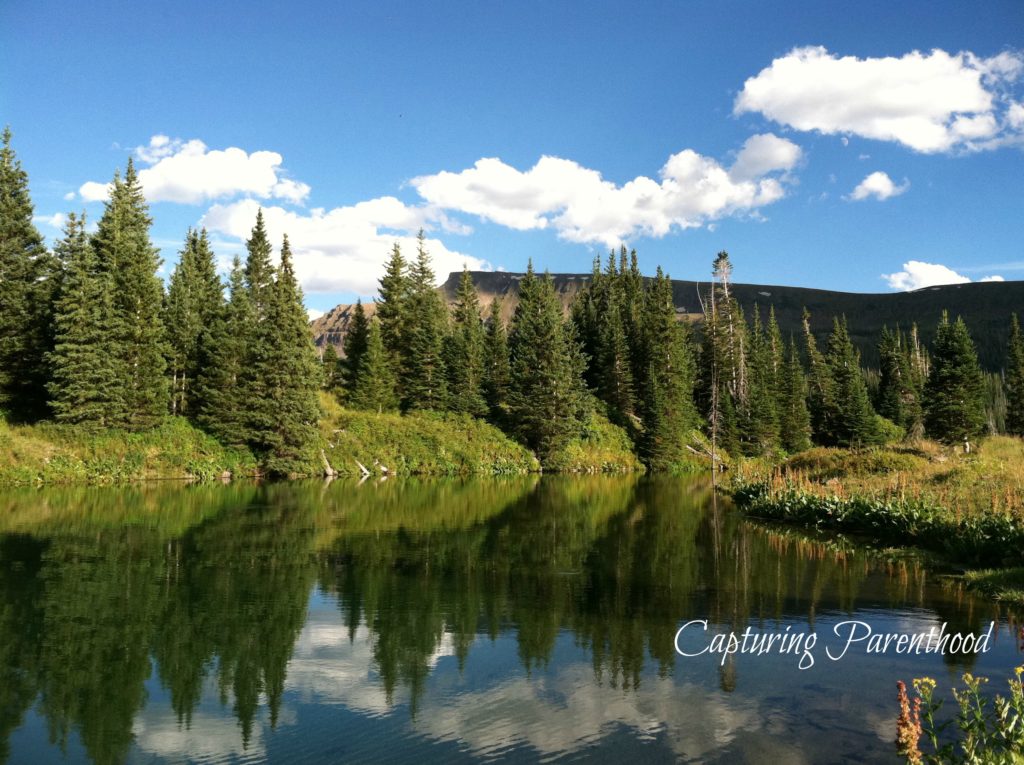 I met my partner in this parenting adventure back in the 7th grade. While we "went out" for one day (yep, one day) during the summer following 8th grade, we did not start dating until my second year of college. And we just recently celebrated our 9th wedding anniversary…it is crazy how fast time flies.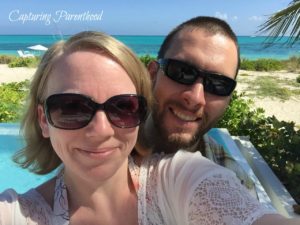 I am an avid Denver Broncos (Super Bowl 50 Champions – WOOHOO!) and Colorado Avalanche fan.
I love to read, although I rarely find the time. I recently finished The Goldfinch and Go Set A Watchman (To Kill A Mockingbird is my all-time favorite novel).
I love sarcasm and feel that it is a necessity in life!
Traveling is one of my favorite pastimes – I have a whole bucket-list of places I would love to go! So far, my favorite places are Lake Powell (Utah + Arizona) and Rome, Italy. My next international adventure will hopefully be to Scandinavia!
I never thought that I would be a stay-at-home mom, and yet it was one of the easiest decisions I've ever made. I guess that is why they say "never say never."
When my husband and I welcomed our little nugget, my best friend (and mother of two, at the time) sent us a card with a note that read:
"Congratulations Mommy & Daddy! Welcome to the parenthood club…spit up, dirty diapers, and no sleep for awhile. You have officially started the most difficult journey of your life, however, it is the most beautiful one you will ever take."

She could not have been more on point. Being a parent is such a humbling experience. It truly is the hardest, most stressful job, yet also the most rewarding. Not a day goes by where I am not awestruck and impressed by this beautiful soul…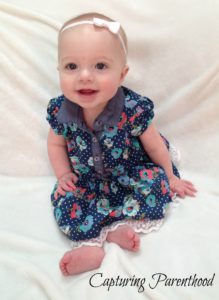 She has taught me more about myself and the person (and parent) I want to be, than I could have ever imagined possible. And while we will go through many battles (we already have some now…but, I imagine the teenage years will be quite a hoot), my love for her is everlasting.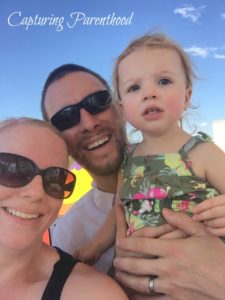 I hope you enjoy the blog!