I love fall – it's my favorite season! The leaves turn the most brilliant shades of red, yellow, and orange. The smoldering heat of summer is over and temperatures begin to drop to such a pleasant level. We start baking delicious goodies filled with pumpkin, cinnamon, and nutmeg. We enjoy nice hot bowls of soup for dinner. And better yet, we get to dust off all of our favorite boots and sweaters! What's not to love?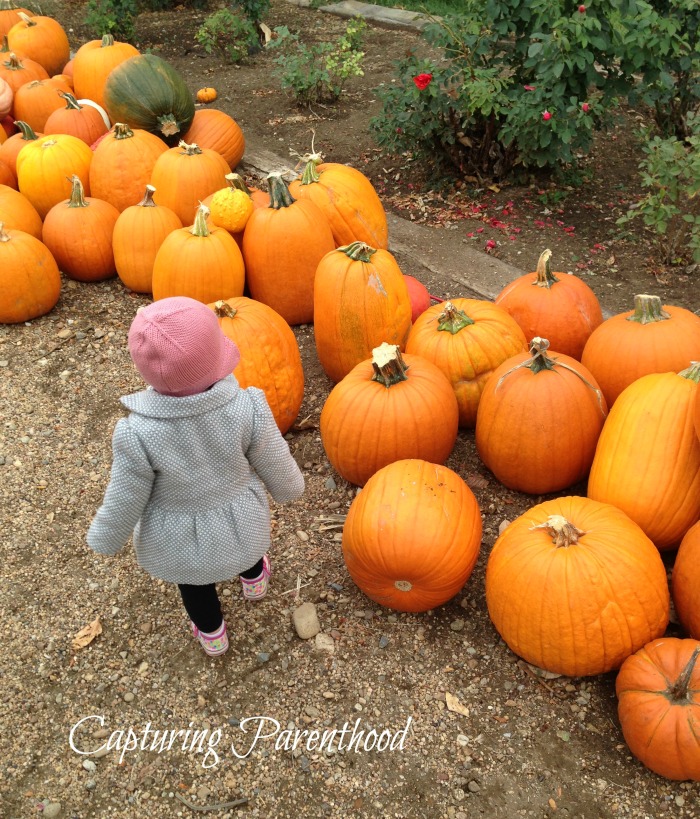 When I was growing up (in the Colorado mountains) fall was always so fleeting. In fact, there were years where autumn only lasted a couple of weeks, before the trees lost all of their leaves and a fresh blanket of snow covered the ground. Now that I live at a lower elevation, the fall colors tend to last quite a bit longer, which means that we actually get to enjoy all of the wonderful things that fall has to offer.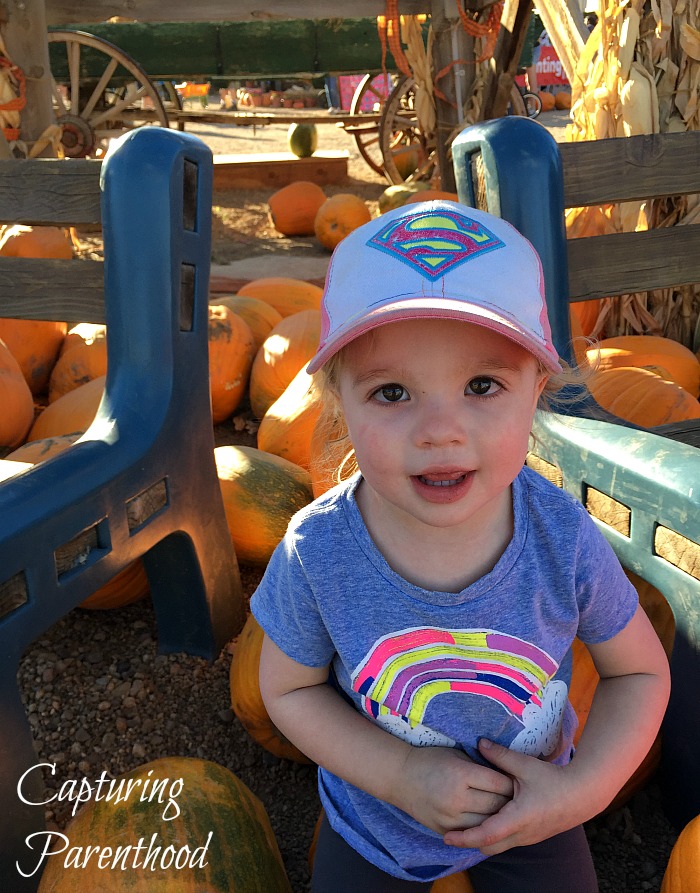 Before our little nugget joined the family, my husband and I would usually just snag a pumpkin from a local grocery store, to carve for Halloween. But ever since our daughter was born, we've started a new October tradition…our annual adventure to the pumpkin patch!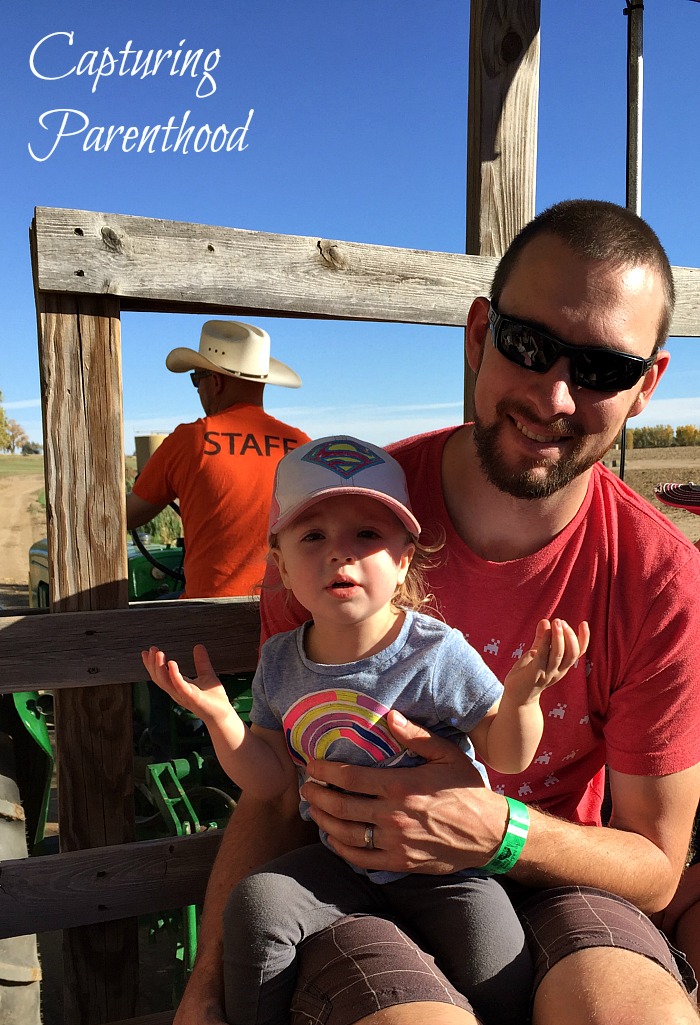 While there are numerous pumpkin patches in our surrounding area, we've found our favorite – a family farm that began hosting hayrides to their pumpkin patch back in 1997…that has since blossomed over the years, into a massive fall attraction (complete with a corn maze that totals over 8 miles of trail, across 30+ acres of farmland)!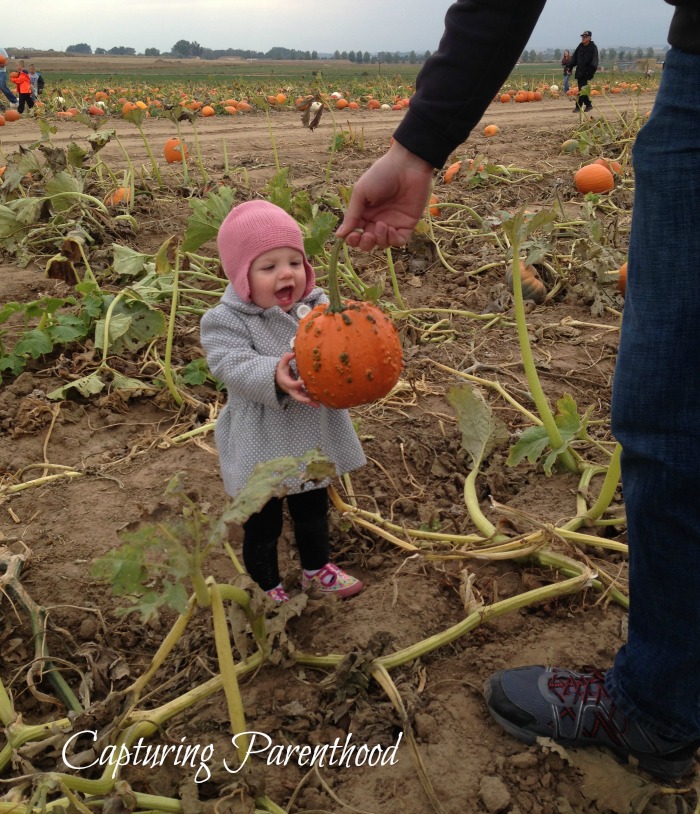 For the past two years, we've ventured to the Fall Fest with one of our little nugget's very best friends. I will never forget the first year, as the girls giggled and laughed their way through the entire hayride. They were so delighted, excited, inquisitive, and carefree! Watching them explore the pumpkin patch (pointing out pumpkins of all different shapes, colors, and sizes) is always my favorite part!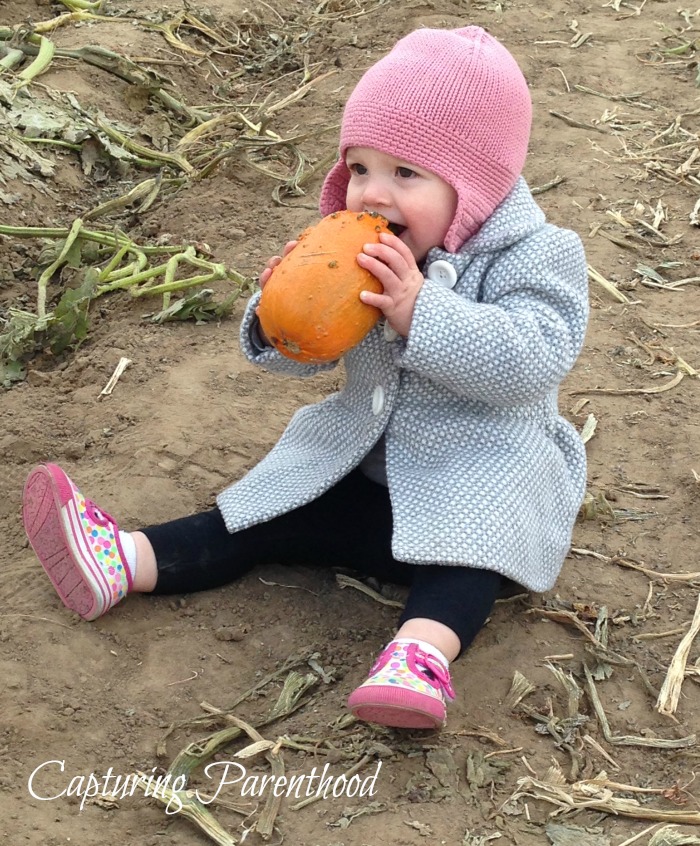 Each year we come home with an armful of pumpkins and gourds that we use to decorate our home for the season…and carve up for Halloween, of course!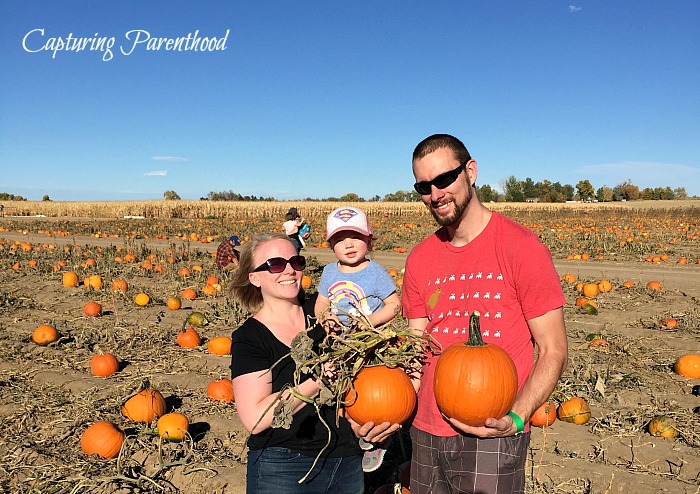 Our annual adventures to the pumpkin patch hold some of my fondest family memories (so far), and I can't wait to continue the tradition for years to come!
START SPREADING THE NEWS!