I can never seem to buy just the right amount of bananas. Some weeks we don't have enough, so I purchase a larger bunch the next week…and then we have too many bananas growing over-ripe before we can consume them. Luckily, there are some excellent recipes that utilize over-ripe bananas – you can toss them into a smoothie…or better yet, use them to make these delicious Banana Nut Mini Muffins!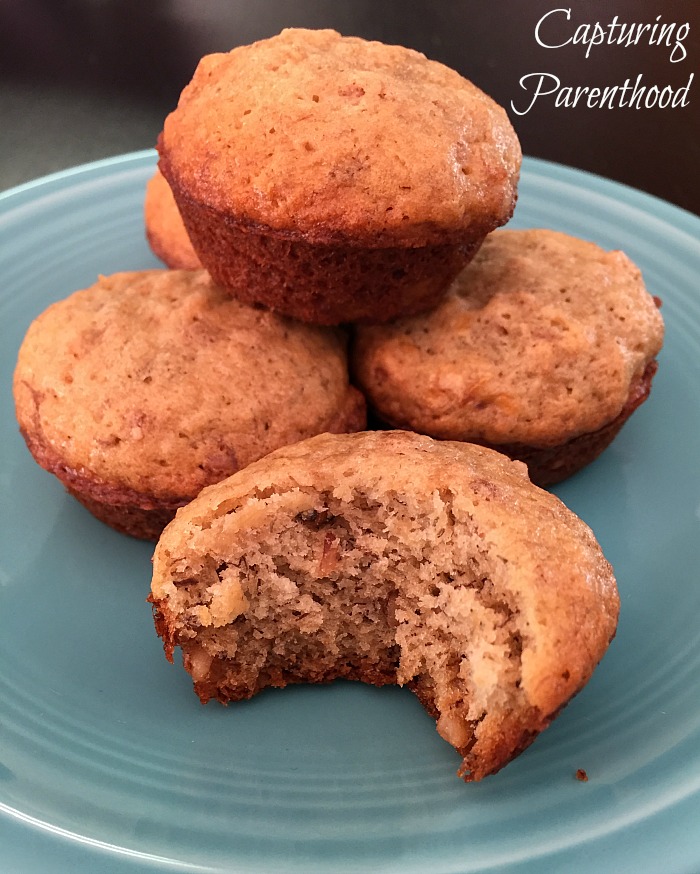 I came across this Banana Bread recipe on Simply Recipes (http://www.simplyrecipes.com/recipes/banana_bread/) and decided to add some walnuts and pop the batter into a mini muffin pan (instead of a loaf pan) to make a breakfast/snack option that my toddler could easily enjoy!
So, whenever I find some over-ripe bananas on our counter, I toss them into the freezer until I'm ready to whip up a batch of these super simple mini muffins. I always move the bananas from the freezer to the refrigerator a day before I plan to make the muffins so that they can defrost.
This recipe couldn't be any easier, you just toss all of the ingredients into the same bowl, mix it all up, and then scoop the batter out into your mini muffin pan (the recipe conveniently makes 24 mini muffins)!
Banana Nut Mini Muffins
Ingredients: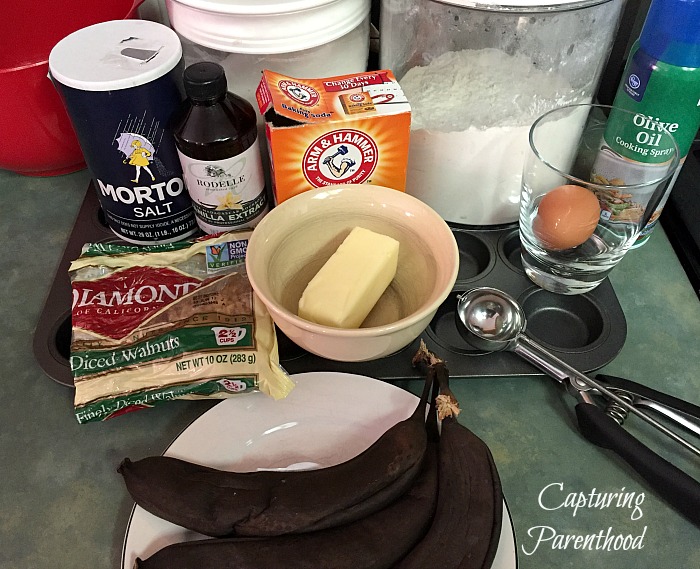 2-3 Very Ripe Bananas, Peeled
1/3 Cup Butter, Melted
1 tsp. Baking Soda
Pinch of Salt
3/4 Cup Sugar
1 Egg, Beaten
1 tsp. Vanilla Extract
1-1/2 Cups All Purpose Flour
1/2 Cup Walnuts, Chopped
Instructions:
Preheat your oven to 350°F and spray your mini muffin pan with non-stick cooking spray.
In a medium-sized bowl, mash the bananas with a fork, until smooth.
Stir in the melted butter.
Add the sugar, egg, and vanilla extract, and mix to combine.
Add the baking soda, salt, and flour, and stir until all ingredients are thoroughly combined.
Lastly, pour in your chopped walnuts and stir to incorporate.
Spoon the batter into your greased mini muffin pan and bake for approximately 12-15 minutes, or until muffins are golden brown and fluffy.
Move the muffins from the pan to a wire rack to cool completely. These muffins can be stored in an airtight container for several days.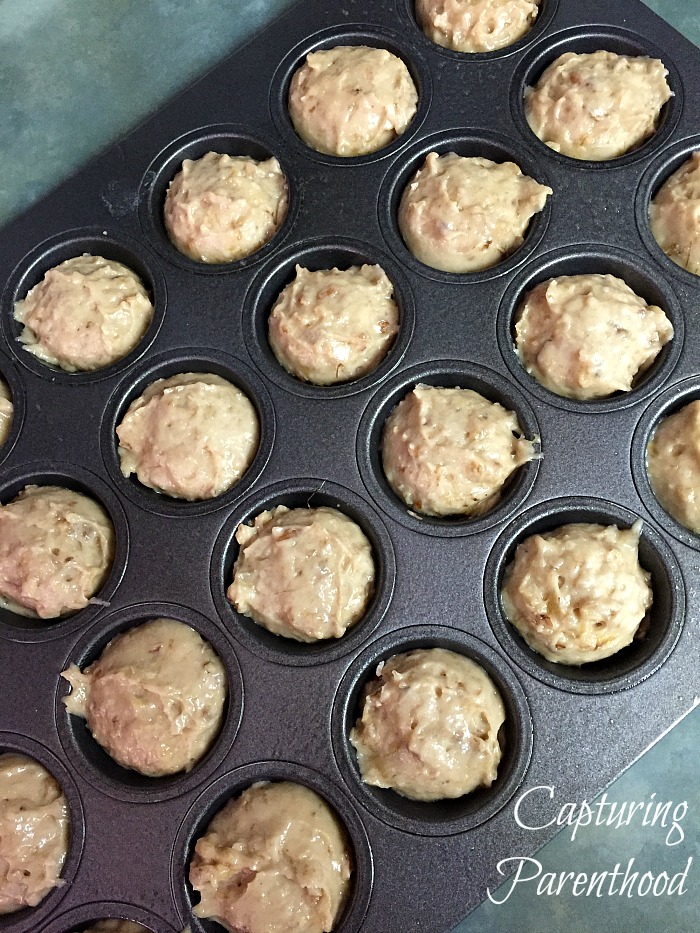 I'm always looking for different ways to serve fruit to my little nugget and mini muffins are just the right size for toddler hands! Obviously, these are perfect for a toddler breakfast or snack, but my husband and I both admittedly consume quite a few of these bite-sized morsels ourselves!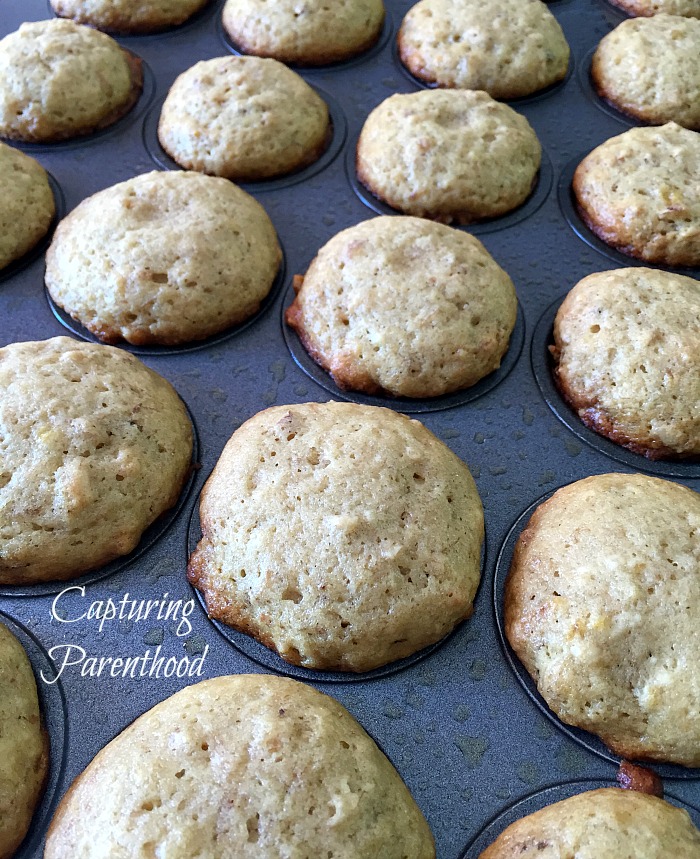 P.S. If you are looking for other ideas for how to put some of those over-ripe bananas to good use, check out our Favorite Fruit Smoothie recipe: http://capturingparenthood.com/favorite-fruit-smoothie/.
START SPREADING THE NEWS!