Christmas is right around the corner, and while our daughter will be gifted with various toys, stuffed animals, puzzles, books, and more…I am beyond excited about the personalized Memory Game that I ordered for her at Pinhole Press (https://pinholepress.com/c/memory-games)!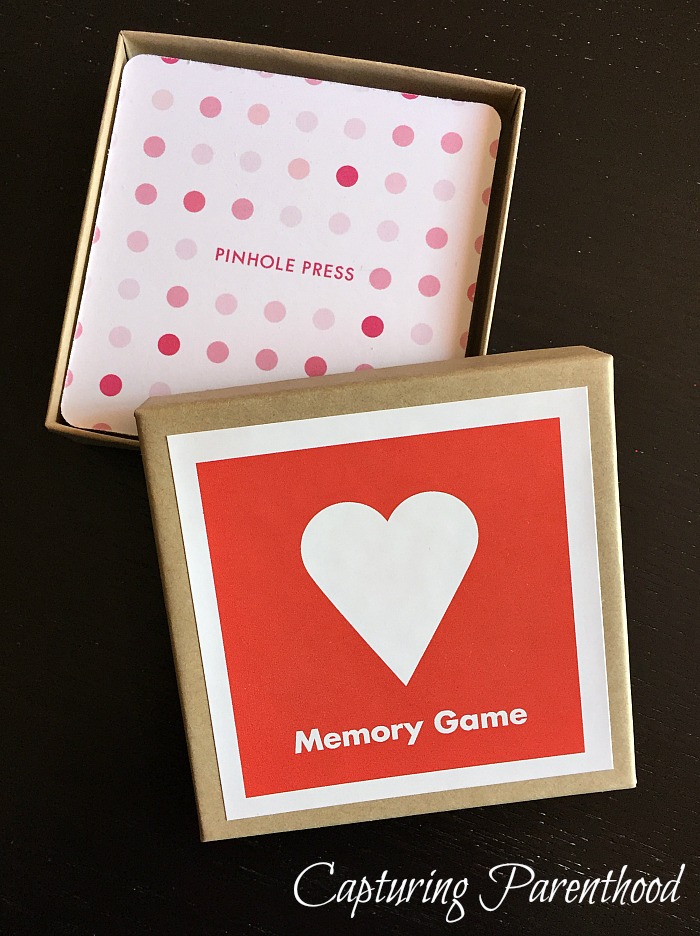 Now, I know that this will likely turn out to be one of those times where I get super excited about something, envisioning how thrilled my daughter will be when she opens it, only to see her toss it aside for…oh I don't know…Cookie Monster.
But, one thing I know about my daughter is that she loves her family and her friends, and she is infatuated with looking at photos. What better way to celebrate her interests, than to combine them into a fun and educational game?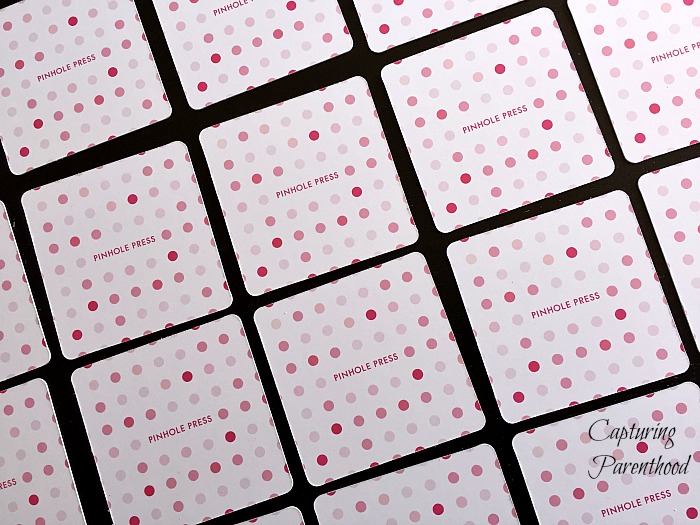 All I had to do was pick 12 of my daughter's favorite photos and upload them to Pinhole Press. They have several different styles to choose from (for the back-side of the cards) – I selected the Heart Memory Game.
I was thrilled when I opened up the adorable boxed set of 24 cards – the pictures turned out great!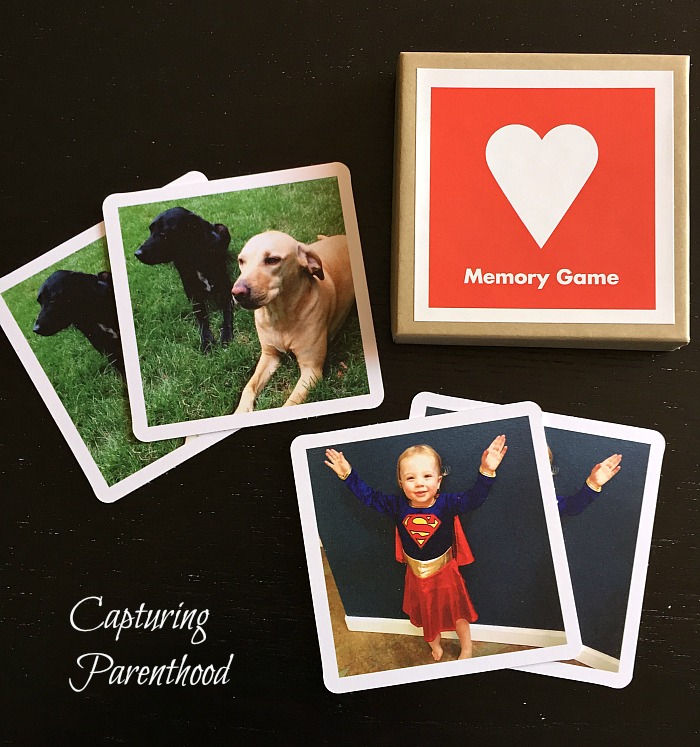 This will, however, need to be a supervised activity, since the cards are made out of a thick paper material. Don't get me wrong, they are sturdy, but like lots of things…they could totally be destroyed by a toddler (within minutes).
So if you're ever searching for a memorable and personalized gift for your little one…I highly recommend this Memory Game – it's just $24.99 + shipping. It is, by far, my favorite gift that we will give to our daughter this Christmas!
And now I have my eye on their customized alphabet flash cards!
**Please note: My opinions above are explicitly my own. Pinhole Press did not ask me to review this item. I payed full-price for this memory game.**
START SPREADING THE NEWS!