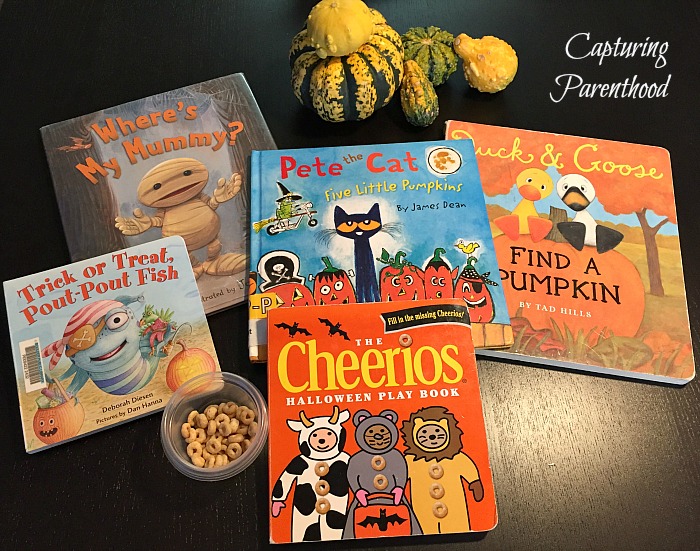 Celebrating different holidays is always fun for adults and children alike. There is the house decorating, creative crafts, the costumes and fancy outfits, parades, delicious food, and yes, sometimes even candy and presents! But I'm also a big fan of extending the celebrations into other educational facets, and what better way to do that than with books?
Now, I'm not saying that you should go out and purchase a bunch of books for each holiday – that is both costly and space constricting (books can take up a lot of room). But, a wonderful way to share and enjoy literature, without spending a dime or permanently depleting your bookshelf space, is to visit your local library and check out a stack of books for a few weeks!
Since Halloween just passed us by, I figured that I would share the spooky and silly stories that our 2-year-old enjoyed this year – see the list below:
Duck & Goose Find a Pumpkin by Tad Hills

This was our daughter's favorite Halloween book this year. By the time it was due at the library, she was "reading" the story to us on a daily basis!

Where's My Mummy by Carolyn Crimi

A very cute story about a baby mummy and his mommy mummy playing a game of hide and seek – with a few fun and spooky characters to meet along the way.

Pete the Cat: Five Little Pumpkins by James Dean

Pete joins the five little pumpkins on their classic Halloween journey.

Trick or Treat Pout Pout Fish by Deborah Diesen

If I'm being honest, I was so excited when I placed this book on hold at the library. We have the original Pout Pout Fish story and we all love it – I figured that this one would, by default, have to be good…but it was a let down for me. It is just a short board book with the original characters dressed up for Halloween and not a lot of storyline. But, our daughter enjoyed it and loved exclaiming "Have a Happy Halloween!" at the end, so it made the cut.

The Cheerios Halloween Play Book by Lee Wade

This fun and interactive book was actually a gift from a grandparent and is one we hang on to year-round. Our daughter enjoys sitting down with her cup of Cheerios and filling in all of the missing pieces (while also snacking on a few), as she makes her way through the story.
I would love to hear about your little one's favorite Halloween stories – you can never have too many good recommendations – so, feel free to share them in the comment section. And don't forget to make good use of your local library!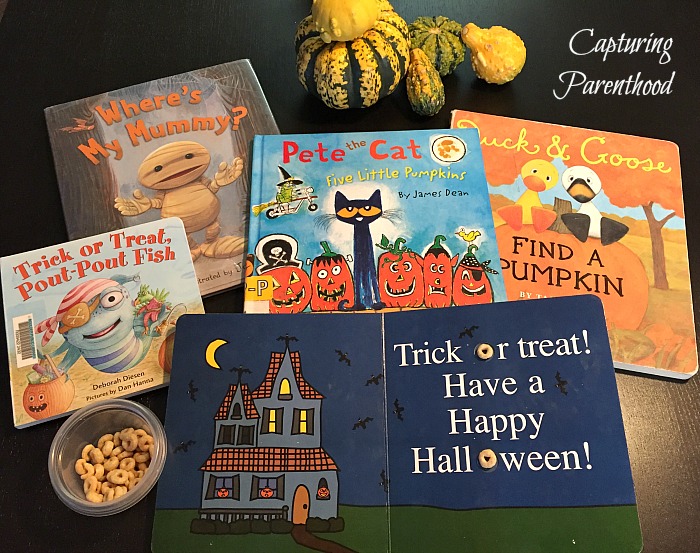 START SPREADING THE NEWS!