"What if today, we were just grateful for everything?"
– Charlie Brown
This was the first year that I scoured the library shelves for some good Thanksgiving stories, in order to help our family celebrate this particular holiday through literature. I've always focused on fun Halloween books, and then jumped right over into our always-favorite Christmas stories. I learned this year, however, that by skipping over the Thanksgiving stories the past two years, that I've missed a valuable opportunity to teach my daughter the importance of not only giving to others, but also being thankful for what we have. A lesson about grace and gratitude…two qualities that I hope she will carry with her throughout her entire life.
And without further ado…here are the Thanksgiving books that we've enjoyed reading this year!
Our Favorite Thanksgiving Books (2017)
**Note: The below list contains Amazon Affiliate links for convenience. See Disclosure Policy for more details.**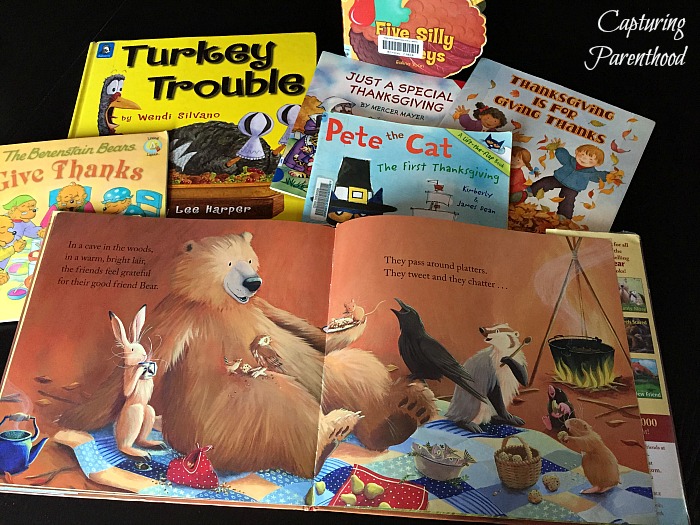 Do your little ones have any favorite Thanksgiving books that they love to read each year? If so, please feel free to share them in the comments below.
Happy Thanksgiving!
START SPREADING THE NEWS!