I always crave chicken salad during the warmer months of the year. One of my favorite ways to eat chicken salad is with some Frito Scoops. But when it comes to sandwiches, I prefer Chicken Salad Croissants! I mean, how can you go wrong with the perfectly flaky and buttery pastry? It is the perfect vehicle for a chicken salad sandwich.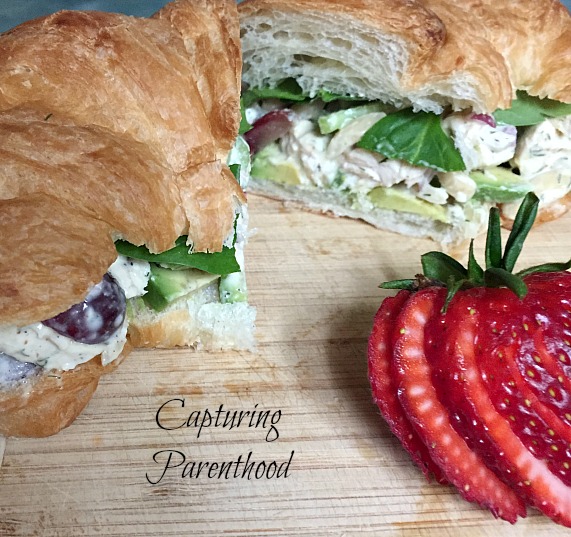 So, when you're looking for a new idea for lunch (or dinner, even), give this delicious, and easy to make recipe a try!
---
Chicken Salad Croissants
Ingredients: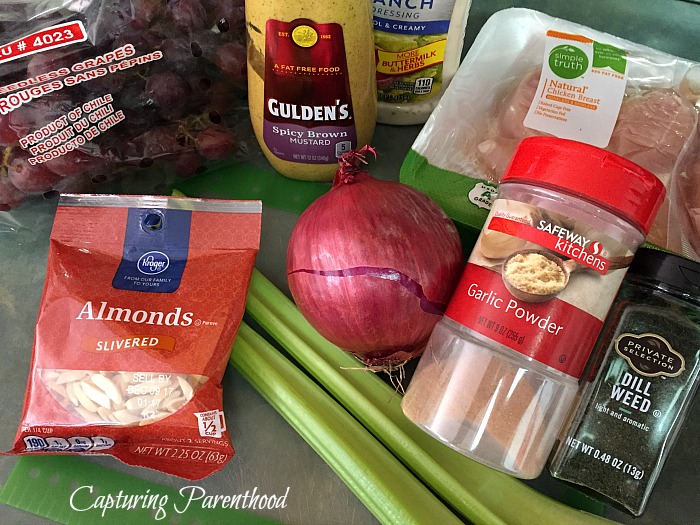 3 Cups Chicken, Cooked and Chopped
1/2 Cup Celery, Chopped
1/2 Cup Red Onion, Chopped
1/2 Cup Red Grapes, Cut in Half
1/2 Cup Slivered Almonds
1 tsp. Garlic Powder
1 tsp. Dill Weed
1-2 tsp. Dijon/Spicy Brown Mustard
Ranch Dressing, To Coat
Salt + Pepper, To Taste
Large/Regular Croissants
Spinach Leaves, Tomato Slices, Cheese Slices, Avocado Slices (optional)
Instructions: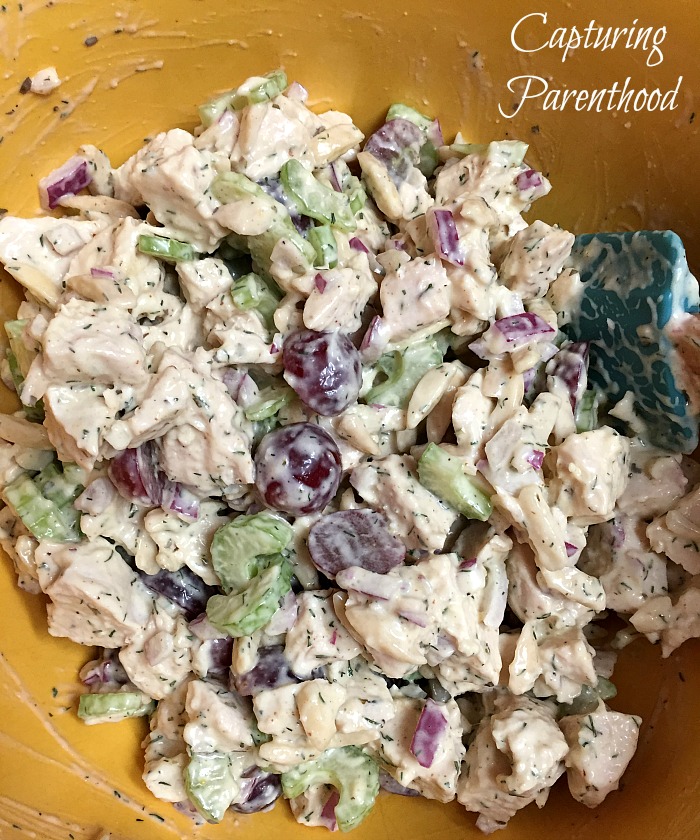 In a large bowl, add the chicken, celery, red onion, red grapes, and slivered almonds. Stir to combine.
Next, add in the garlic powder, and dill weed, and stir to incorporate.
Add the Dijon mustard, and then little by little, pour in the ranch dressing, stirring to combine. Add just enough, so that all of the ingredients are coated to your liking.
Sprinkle in your desired amount of salt and pepper, and give the chicken salad one more good stir.
Carefully, cut the croissants in half (width-wise) and spoon a heaping amount of chicken salad onto the bottom half. Top the chicken salad with some spinach leaves, tomato slices, avocado slices, a slice of cheese, or any other sandwich fixins' that your heart desires.
Cover with the top half of the croissant and then cut the sandwich in half (length-wise) to make for easier eating.
Set on a plate, add a side of potato chips, and garnish with a sliced strawberry.
Bon Appetit!
---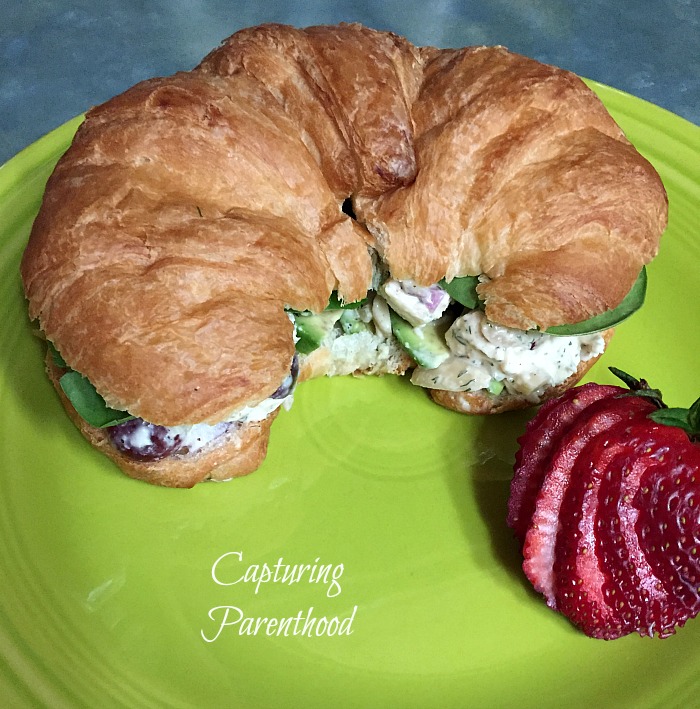 Do you love chicken salad? Do you prefer to eat it with a fork? Scoop it up with a chip? Add it to a wrap? Or create a delicious sandwich? Whichever way you like to eat it, I hope you enjoy this quick and easy recipe!
START SPREADING THE NEWS!