My little nugget is showing more and more interest in helping out in the kitchen! She had happily helped her Grandma make a dinner salad over the holidays, and in turn Grandma sent her, her very own apron! She was so excited (she loves that it has a pocket). We figured we should put the apron to good use…and what better way than to make some delicious chocolate chip cookies for our favorite friend, Cookie Monster?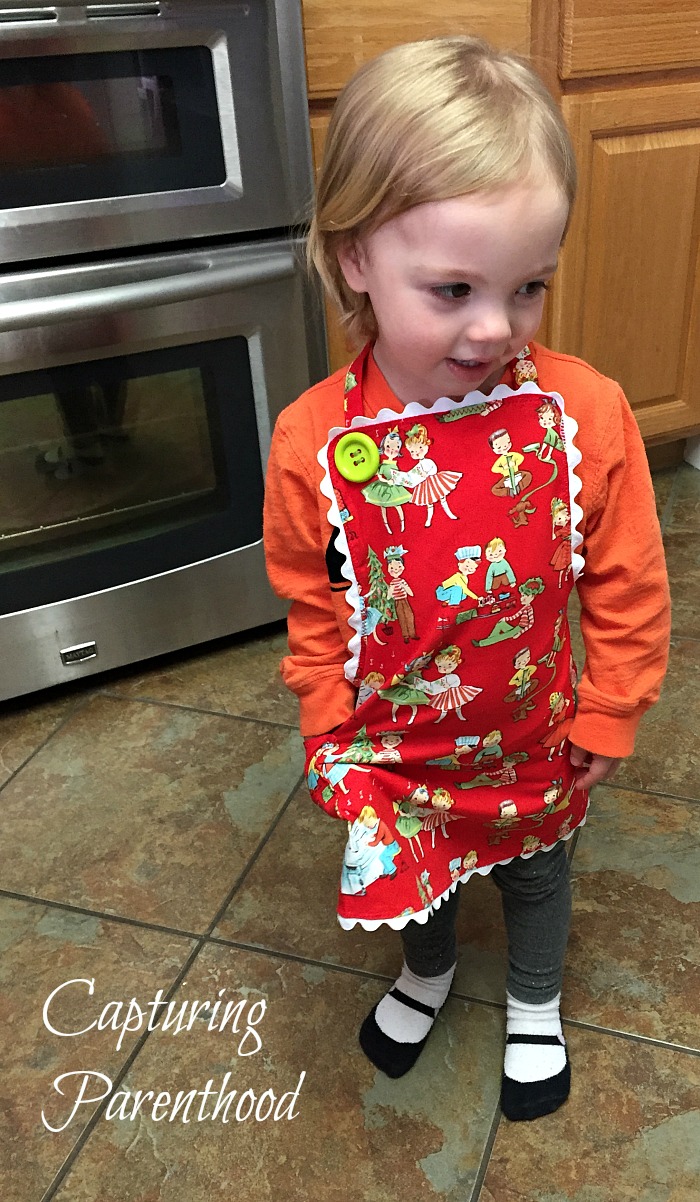 Once our aprons were on, and my little nugget had modeled for some photos to send to Grandma, we set out on our task…collecting all of our necessary ingredients, measuring devices, and cooking utensils. We referenced our Original Nestle Toll House Chocolate Chip Cookies recipe (on the back of the chocolate chips bag) and began by adding our "wet" ingredients.
If you've read my bio, you know that I love baking, so being able to share something that I'm passionate about with my daughter, was a really rewarding experience for me. To see the smile on her face as she measured the ingredients, poured them in, and mixed them together with the hand-mixer (obviously with assistance)…I couldn't help but smile myself.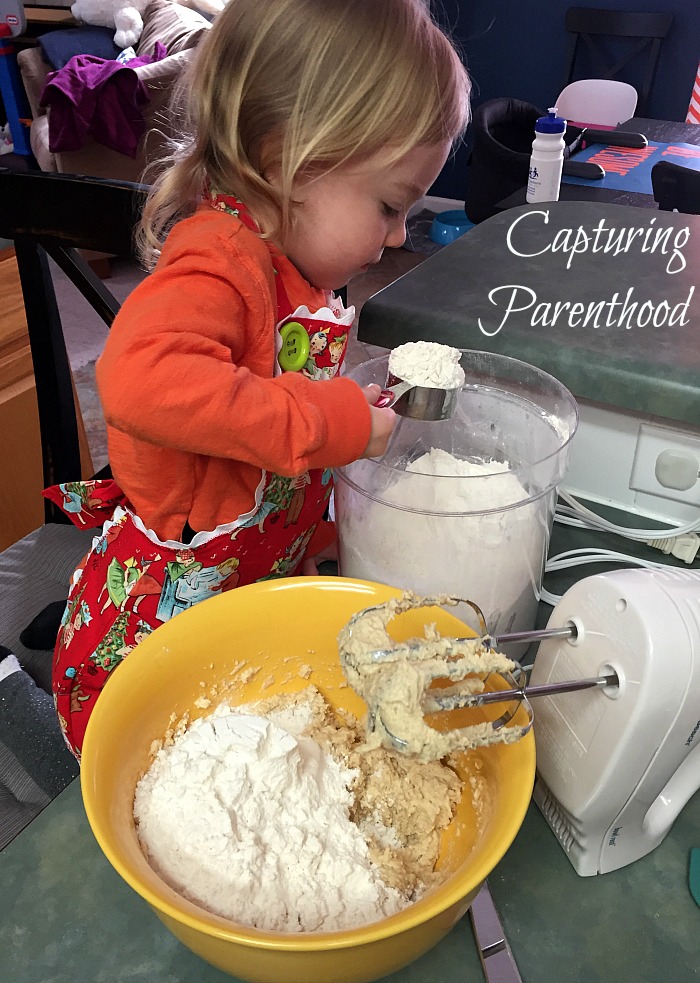 Once our cookie dough was complete, we turned our attention over to scooping out the dough onto our cookie sheets and popping them in the oven.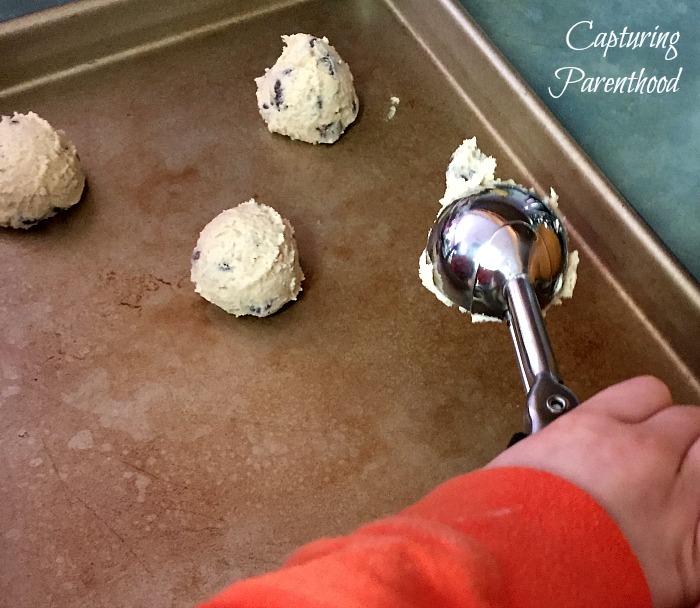 Now…when I was little, I used to bake chocolate chip cookies with my mom, and the best part of making the cookies (in my opinion) was licking the beaters once the dough was thoroughly mixed. My mom always made sure to have a least one chocolate chip still stuck to the beater when she handed it over. I couldn't help but share this tradition with my own daughter. Yes…I know the risks of salmonella poisoning that can result from eating raw cookie dough (with egg), but in all my years of licking the beaters, I've never gotten sick, and so I was willing to risk it. Plus, it was a great deterrent from watching the timer we set for the cookies.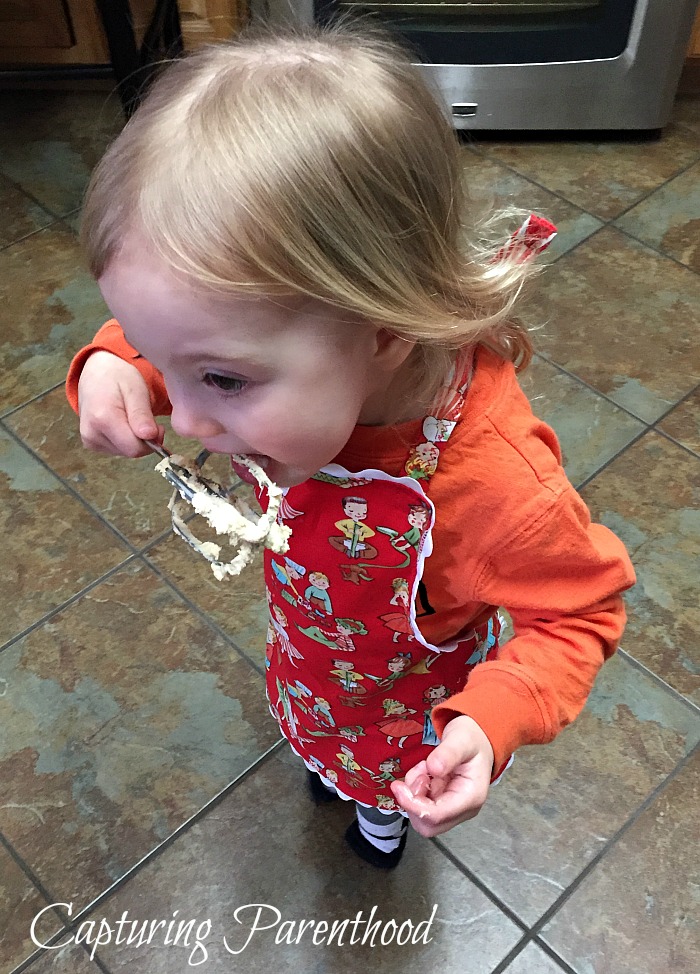 Ten minutes is really not a long time…but when you're a toddler who can't wait to devour a warm chocolate chip cookie…well, you make sure to check if they are done baking after each minute passes.
After the seemingly endless wait, we pulled our golden brown cookies out of the oven and transferred them to a cooling rack for a few minutes, before we handed one over to Cookie Monster for approval. My little nugget needed to taste-test one too, obviously.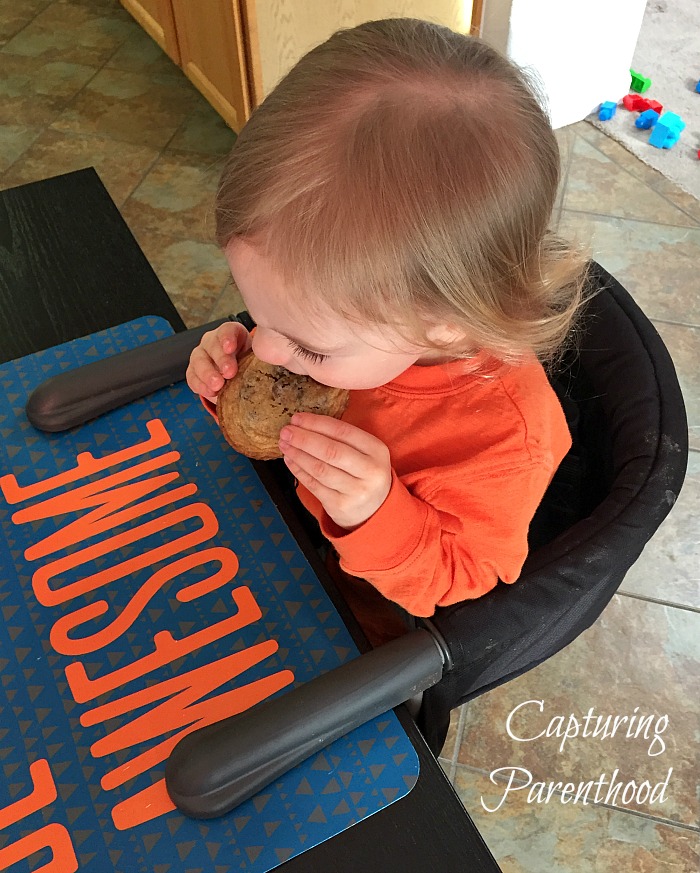 As it turned out…Cookie Monster LOVED the chocolate chip cookies (shocker!) and if you've seen Cookie Monster when in the presence of any cookies, you won't be surprised to know that those delicious cookies did not last long!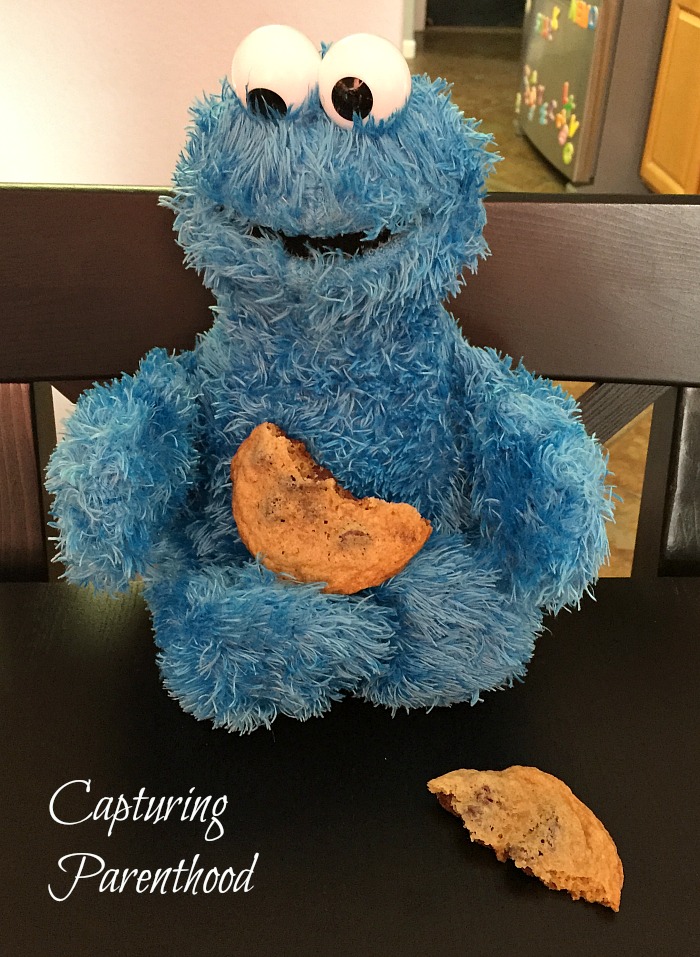 What are some of your favorite recipes to make with your little ones? I'm looking forward to spending more time in the kitchen with my new little helper!
START SPREADING THE NEWS!