I love finding simple activities that the entire family will enjoy, especially activities that only take a couple of minutes to set up…and a couple of minutes to clean up! This Color-Mixing Water Transfer is one of those activities!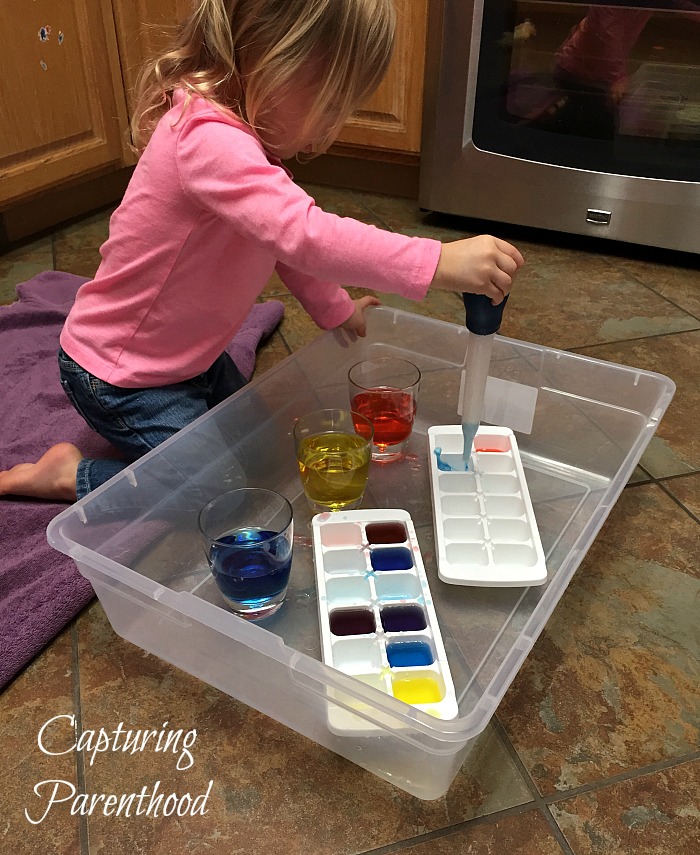 My little nugget loves any activity that includes color-mixing! She had a blast with the Shaving Cream Color-Mixing activity that we did awhile back (http://capturingparenthood.com/shaving-cream-color-mixing/). So when I came across this brilliant Precision Water Transfer activity, on Busy Toddler (http://busytoddler.com/2017/03/precision-water-transfer/), I knew we would have to give it a try!
---
Color-Mixing Water Transfer
Supplies: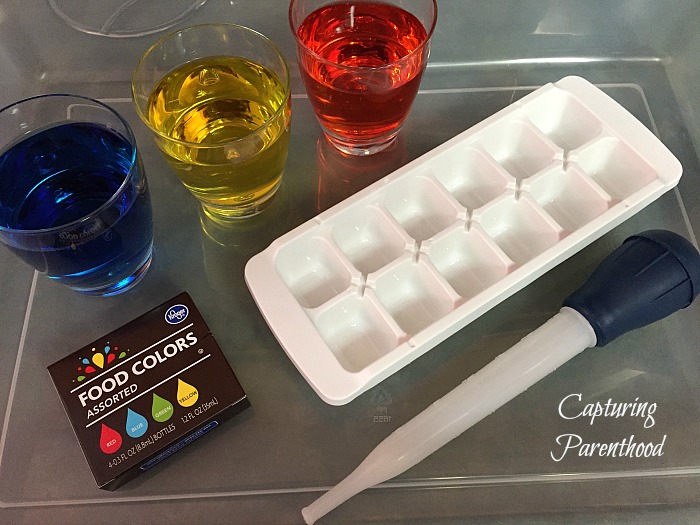 Large Plastic Tub
3 Small Glasses/Cups/Containers
Ice Cube Tray
Water
Food Coloring
Baster
Instructions: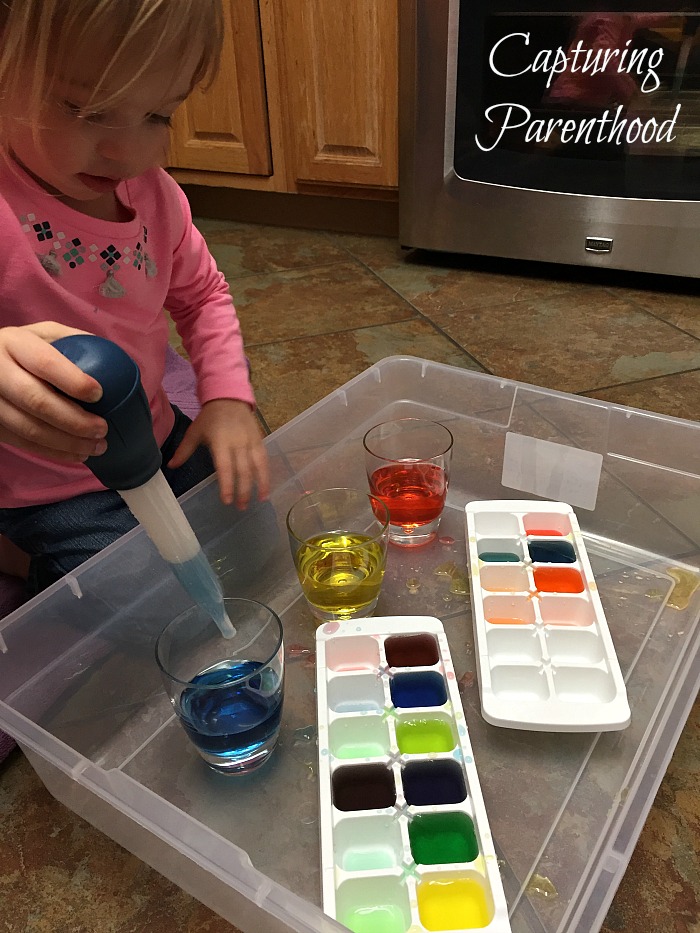 Fill the three glasses/cups/containers with water. Using food coloring, color one glass red, another yellow, and the last one blue. You only want to use primary colors, to achieve the color-mixing component of this activity.
Set the large plastic tub on the floor (or on a flat surface outside). Place the three glasses of colored water, the ice cube tray, and the baster, into the large plastic tub.
Gather your little ones and provide a quick demonstration on how to suck up the water with the baster, and squeeze it back out into the ice cube tray.
Hand over the baster, and observe your kiddos as they concentrate on the task at hand. Encourage them to transfer a bit of red and blue into one component of the ice cube tray, to create purple. Blue and yellow, to make green. And red and yellow, to create orange! Then ask them what color they will create if they mix everything together. Brown. 🙂
Once everyone has tired of this clever, fine motor skills activity, simply pour all of the liquid out into the sink!
---
You may think that there would be a steep learning curve for a toddler to successfully use a baster, but our little nugget picked it up in no time! She loved squeezing the bulb to suck up water, and squeezing it again to release the water into the ice cube trays. Her excitement peaked each time she created a new color, and she quickly remembered that red and blue make purple (her favorite color)! Needless to say, we ended up with a lot of purple cubes.
And I wasn't lying when I said that the entire family would love this activity. My husband also spent quite a bit of time creating his own colorful array of rainbow colors!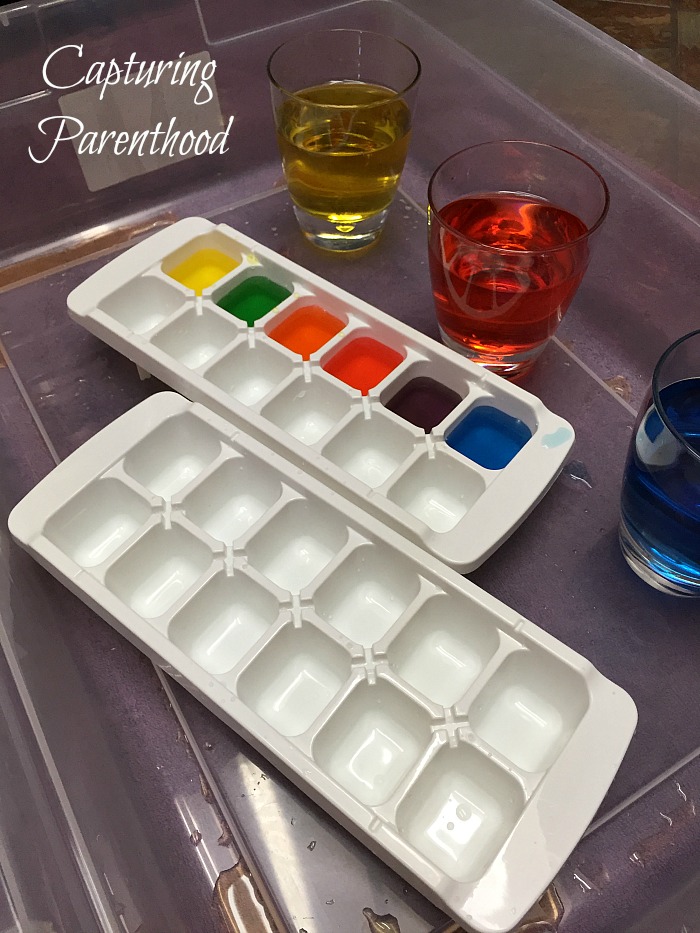 So the next time your little ones are bored, or just downright fussy, take a couple of minutes to set up this color-mixing water transfer activity, and you will find yourself surrounded by some very excited, and extremely focused, kiddos!
START SPREADING THE NEWS!