After receiving her very own apron, my little nugget is more than willing to help out in the kitchen. In fact, anytime we are busy preparing a meal, she always asks us if she can help. There are some cooking tasks that we happily let her complete on her own, several that we assist her with, and a few that we've still deemed too tricky, or too dangerous, for our little nugget to try yet. That being said, I've been searching for some more kid-friendly recipes to try. And what could be better than recipes created by some of our favorite Sesame Street characters? My daughter absolutely loved whipping up a batch of Abby Cadabby's Very Cherry Multigrain Muffins – and she enjoyed eating them too!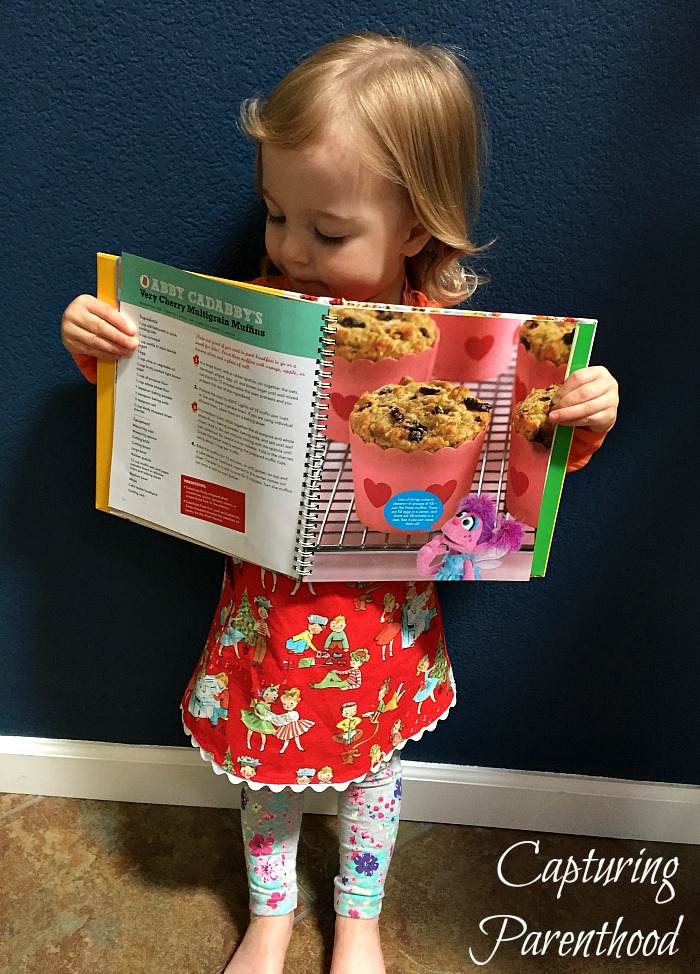 **Note: This post contains Amazon Affiliate links for convenience. See Disclosure Policy for more details.**
I stumbled across a recommendation for the Sesame Street Let's Cook cookbook (by Sesame Workshop & Susan McQuillan) in a Nomster Chef blog post titled "4 Good Cookbooks for Kids" (https://www.nomsterchef.com/blog-source/2017/4/25/4-good-cookbooks-for-kids?rq=cookbooks). I immediately bought a copy from Amazon, because my little nugget is a big Sesame Street fan – her favorite characters being Cookie Monster and Elmo. As my daughter continues to grow, and learns new kitchen skills, I plan to check out the three additional cookbooks mentioned in the post. Side note: The Nomster Chef website (and blog) is a great resource, if you're looking to make meal time more fun for the entire family (https://www.nomsterchef.com/).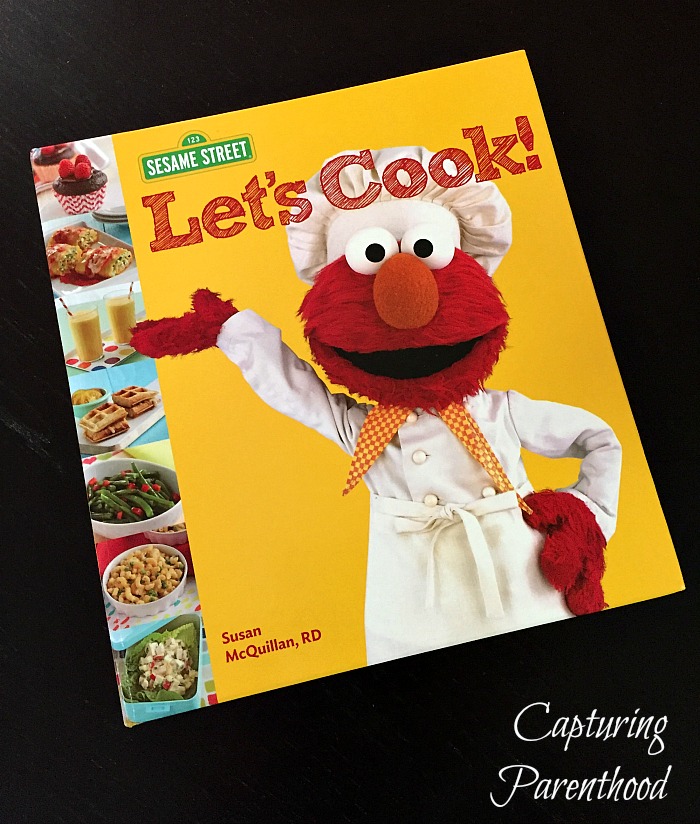 *The following recipe (minus the walnuts) appears in the Sesame Street Let's Cook cookbook, and is by no means my own personal recipe.
---
Abby Cadabby's Very Cherry Multigrain Muffins
Ingredients:
1 Cup Quick Oats
1/4 Cup Cornmeal
1 Cup Vanilla Yogurt
1 Egg
1/2 Cup Vegetable Oil
1/2 Cup Light Brown Sugar
1/2 Cup All-Purpose Flour
1/2 Cup Whole Wheat Flour
1 tsp. Baking Powder
1/2 tsp. Baking Soda
1/2 tsp. Salt
3/4 Cup Dried Cherries, Chopped
1/2 Cup Walnuts, Chopped (optional)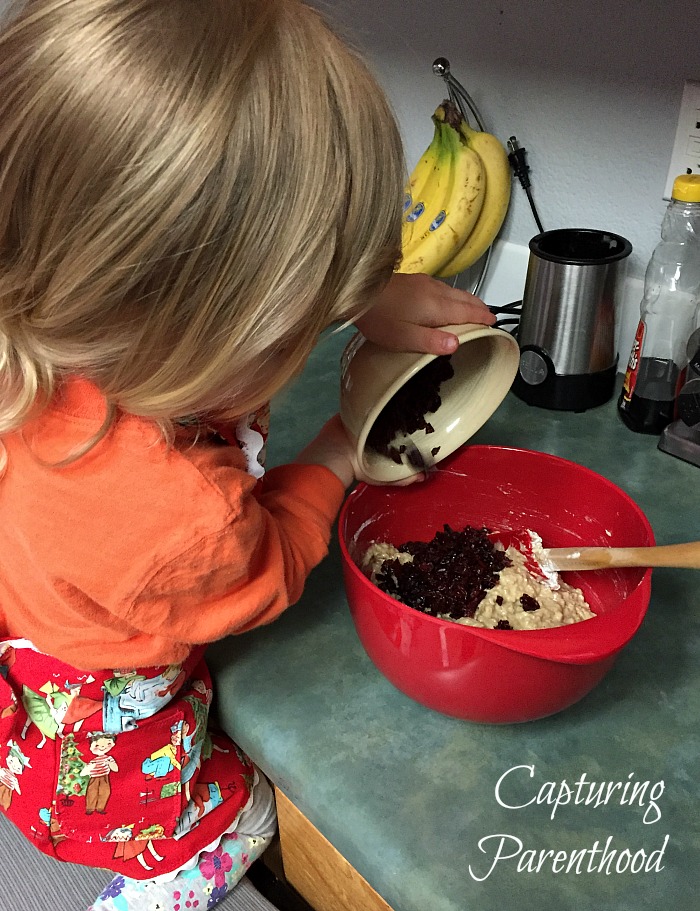 Instructions:
Preheat the oven to 400° F. Spray a standard 12-cup muffin tin with cooking spray and set aside.
In a large bowl, combine the quick oats, cornmeal, vanilla yogurt, egg, veggie oil, and brown sugar – stir until thoroughly combined. Let the mixture rest for about 15 minutes.
Meanwhile, combine the flours, baking powder, baking soda, and salt in a medium-sized bowl. Stir to combine.
Add the dry ingredients to the large bowl of wet ingredients, and stir until just combined. Do not over-mix.
Fold in the chopped cherries, and walnuts (if desired – we really loved the additional crunch that the nuts provided).
Divide the batter evenly between the 12 muffin tins, and pop them into the oven.
Bake for approximately 15-18 minutes, or until a toothpick inserted into the center of the muffins comes out clean.
Carefully remove the muffins from the tins, and transfer to a cooling rack, to cool completely.
Enjoy!
These muffins can be stored in an airtight container for a few days.
---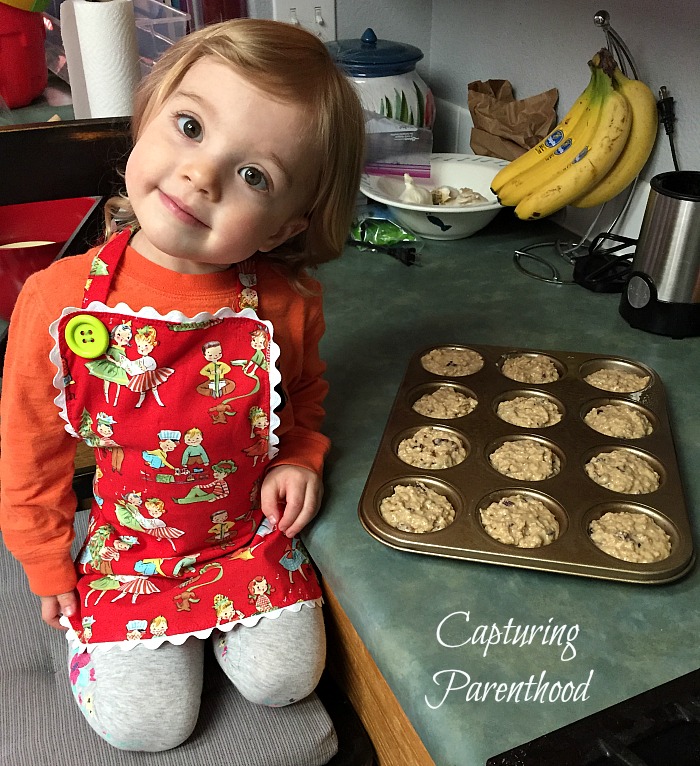 My mini baker was so proud of her delicious, cherry muffins. She measured out the ingredients, stirred everything together, and helped divide the batter into each muffin tin. And once the muffins had cooled, she conducted a thorough taste test…the muffins passed with flying colors!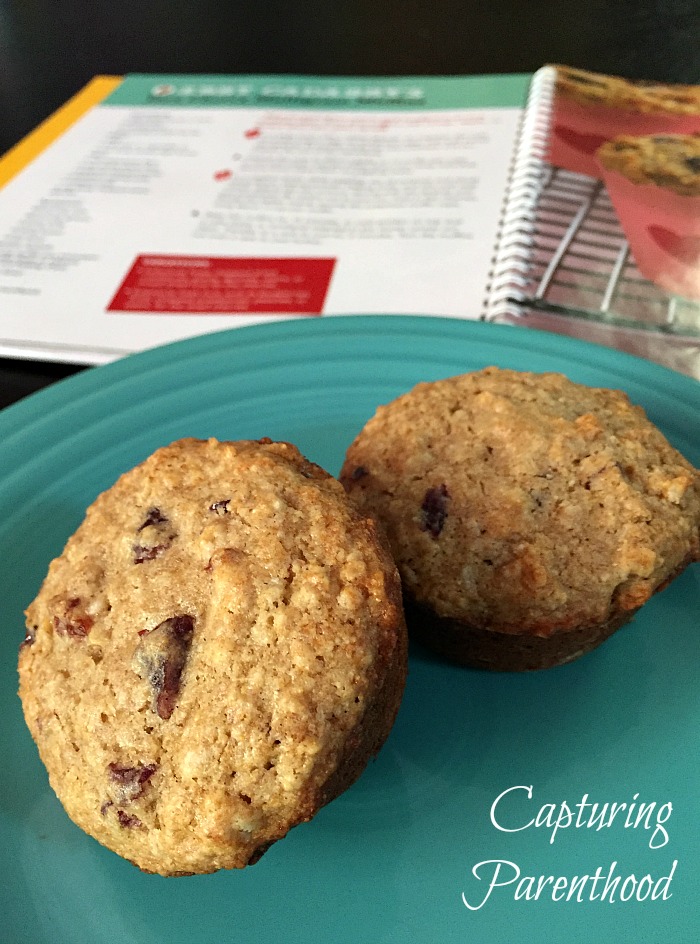 Stay tuned for more of our favorite recipes from the Sesame Street Let's Cook cookbook!
START SPREADING THE NEWS!