We've been doing lots of counting in our house lately, but I wanted to take it a step further and start working on number recognition.
I wanted our first adventure into number recognition to be a fun and engaging activity for my daughter, so when I stumbled across this cute Counting Caterpillar idea, that Tammy shared on 1…2…3…Teach With Me (http://www.123teachwithme.com/2012/12/letter-c-activities.html), I knew it was the perfect place to start!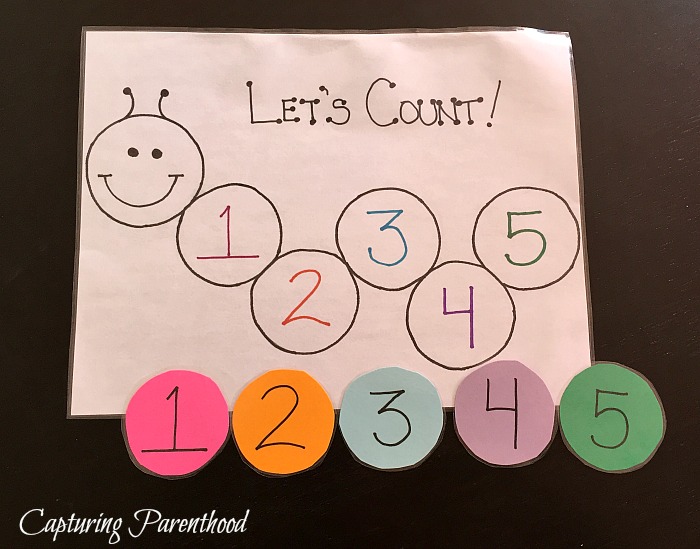 This Counting Caterpillar is easy to make, contains just a handful of numbers (although you could always make a longer caterpillar), and the colorful little bug will catch, and keep, your toddler's attention!
I replicated Tammy's caterpillar (using paper) however, my little nugget enjoys tearing paper into tiny shreds. I wanted our Counting Caterpillar to last awhile, so I took it one step further and laminated the caterpillar and numbers, using Avery Self-Adhesive Laminating Sheets! I also choose to add in a color-matching element, simply by matching the color of the number on the caterpillar to the color of the paper with the coordinating number.
---
Counting Caterpillar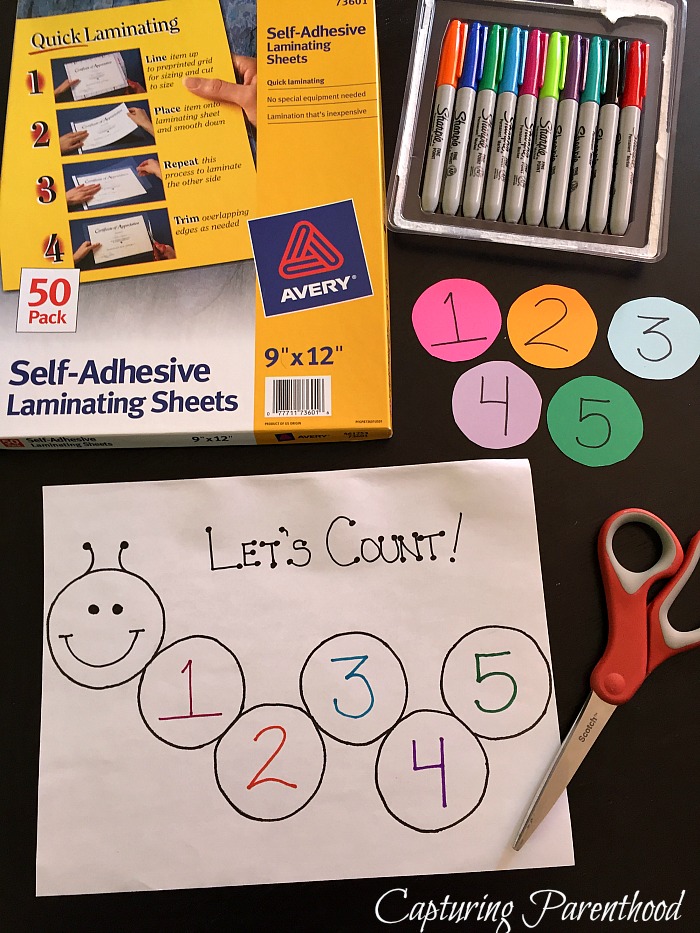 Supplies:
**Note: The below list contains Amazon Affiliate links for convenience. See Disclosure Policy for more details.**
One white sheet of paper
Five additional sheets of paper in varying colors
Sharpie markers
Avery Self-Adhesive Laminating Sheets (I purchased these from Amazon)
Scissors
Instructions:
Using a black Sharpie, draw six identical circles on the white sheet of paper (make sure that each circle is touching the next).
Draw a smiley face and antennae on the first circle to complete the caterpillar's head.
Cut out five coordinating circles, each in a different color, that will fit on top of the caterpillar's circles.
Using a black Sharpie, write out numbers 1-5 on the colored circles – one number per circle.
Using a colored Sharpie marker that matches the color of the circle for #1, write a 1 in the circle closest to the caterpillar's head, on the white sheet of paper.
Continue writing the rest of the numbers (using a colored Sharpie marker to match each of the different circles).
Once everything is labeled, grab four of the laminating sheets. Pull the backing paper off of one sheet and lay your caterpillar on top. Pull the backing paper off of another sheet and carefully place on top of the caterpillar paper. Using your hands, press the laminating sheets together to release any air bubbles, and seal.
Using the remaining two laminating sheets, laminate your colored circles.
Cut everything out, leaving a small border.
Sit your toddler down and start counting!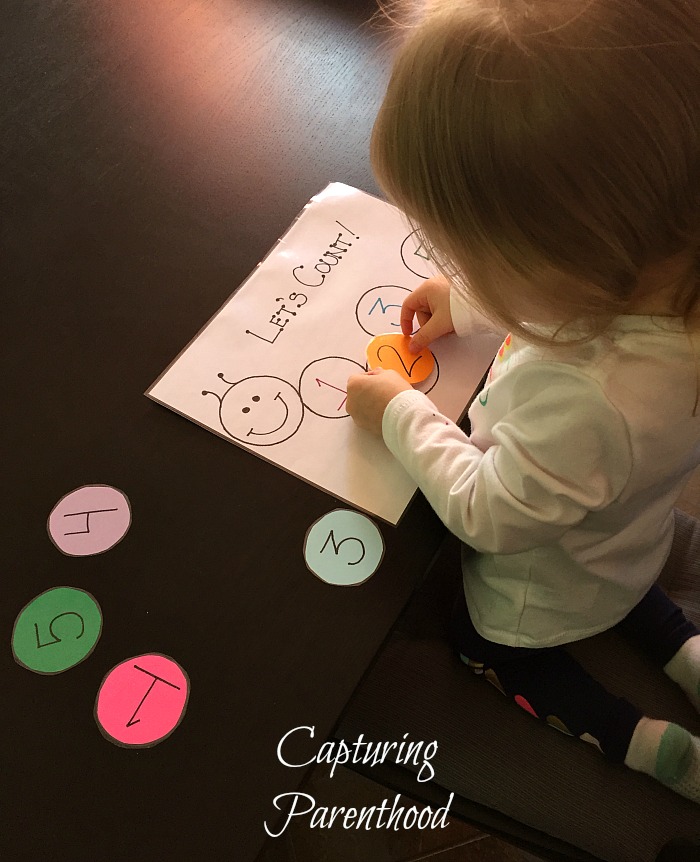 My little nugget had so much fun with this activity and it was a great way to introduce number recognition, with just a few numbers to focus on, so that it did not become overwhelming. She now pulls the Counting Caterpillar out at random, and starts matching!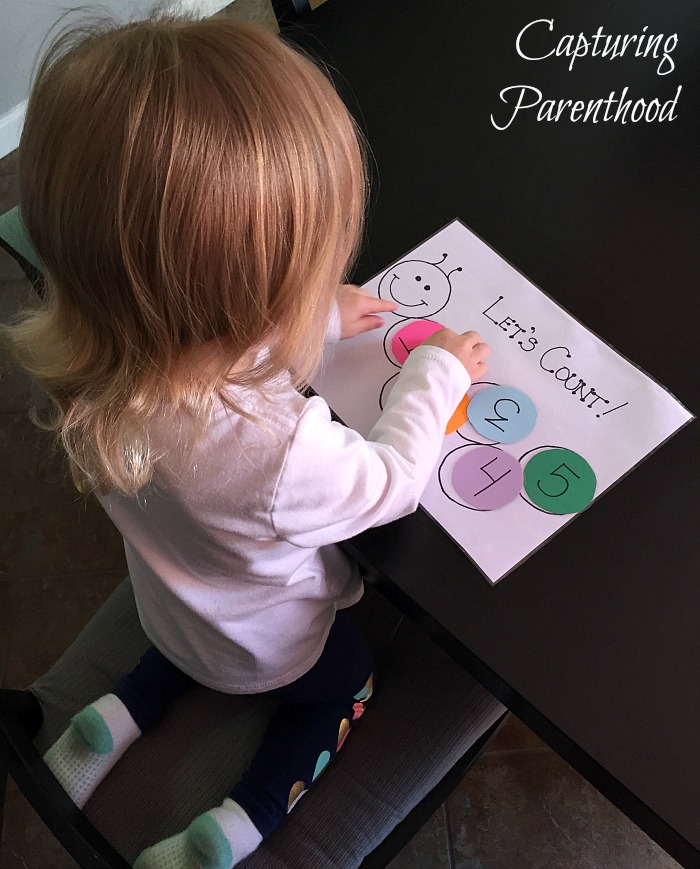 If you made a slightly larger version, you could also use it as a place-mat at the table. Since it is laminated, it would wipe clean. And it would give your little one something to do while they were waiting for dinner to be served.
START SPREADING THE NEWS!