It's officially football season (well, unless you count preseason)! The first game of the regular season is tonight, and while I'm not a fan of either team…Go Chiefs! Personally, I'm looking forward to the Monday night match-up, because in this house we bleed orange and blue. 🙂 That's right…we are a football-loving family, and we proudly root for the Denver Broncos!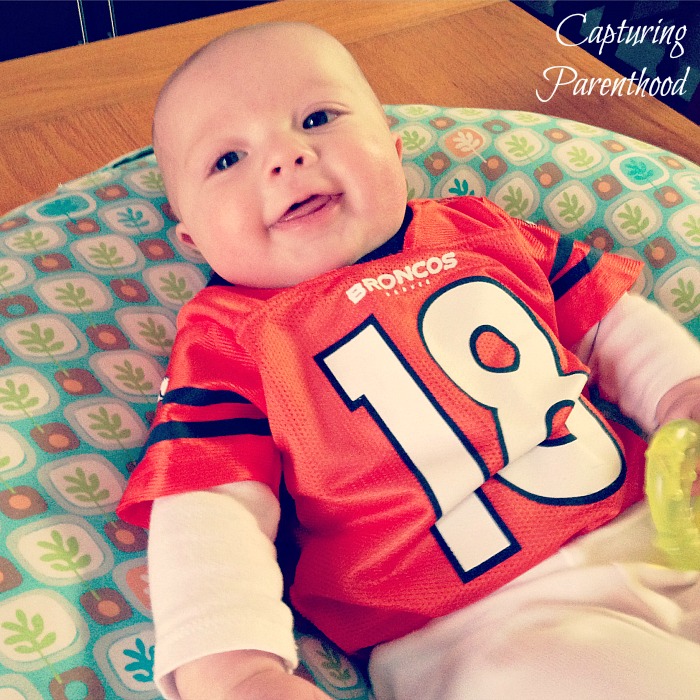 The love for Broncos football has been in my family since before I was born. My dad became a season ticket holder back in the 60's, and my parents attended just about every home game, during my early childhood. I knew the drive to Denver like the back of my hand, well before I was ever allowed behind a wheel. And when there was an away game, everyone gathered around the living room TV to cheer for the home team.
I must say, however, I was not always an active part of our football-loving family. As a young girl, I grew tired of weekends watching football – I would've rather been doing anything else. I often retreated outside, or to my room, to find other ways to occupy my time. I wasn't so much a fan of any team, but more a fan of individual players (though most of them happened to sport Broncos jerseys). 🙂 I remember cheering for Steve Atwater, Karl Mecklengurg (I now have an autographed picture of him hanging in my house – thanks Mom!), and Shannon Sharpe (yes, I know he's a loud mouth, but I love him anyway)! When Sharpe left Denver for Baltimore, I stayed true to my favorite player, and my mom bought me a Ravens jersey (that is still hanging in the back of my closet).
By the time I reached high school, I was a Brett Favre fan (back when he was playing with the Packers). Ironically, I happened to be wearing my favorite Brett Favre hat when I answered the door for my mom's first date with my (now) step-dad. You see, my step-dad and his family grew up in Green Bay, and they are Packers fans through and through. Needless to say, after they were married, our household turned right back into a football-loving frenzy – except now we had two teams to root for (unless they were playing each other, of course).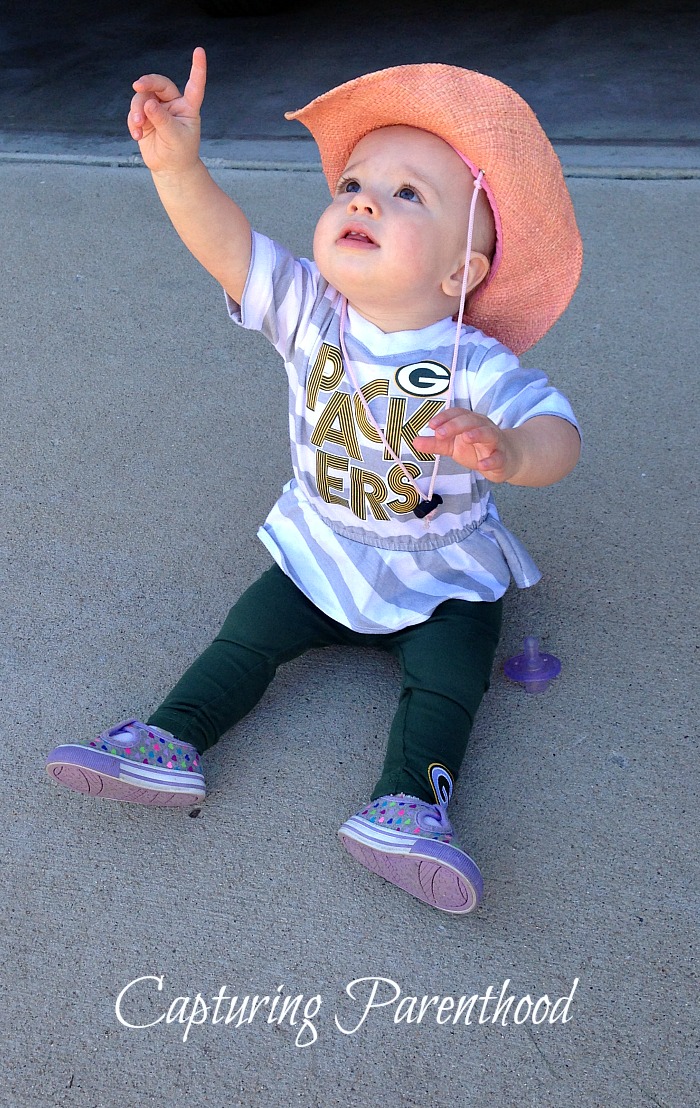 This was also around the time that my family started doing a pick-em' pool. Each one of us would choose which teams we thought would win each game, every week. When we first started, we just played for fun…and bragging rights, of course.
Our family pick-em' tradition carries on to this day. At the beginning of each season, each participant pitches $20 to play. My husband cleverly (and conveniently) created a website for us all to use, where we can make our picks, observe the opposition's picks, and keep track of the overall tally, so that we can see who earned all of the prize money at the end of the regular season! That's right, my husband is now part of the craziness. He was also born and raised in Colorado, so he was a Broncos fan before I even met him. It worked out perfectly.
Needless to say…my Brett Favre days are well behind me, and I now root for my favorite team – although I still have a favorite player (Von Miller). I actually enjoy watching the game, I understand the rules (mostly), I have a strong dislike for the Raiders and the Patriots, and I'm proud to be a Broncos fan!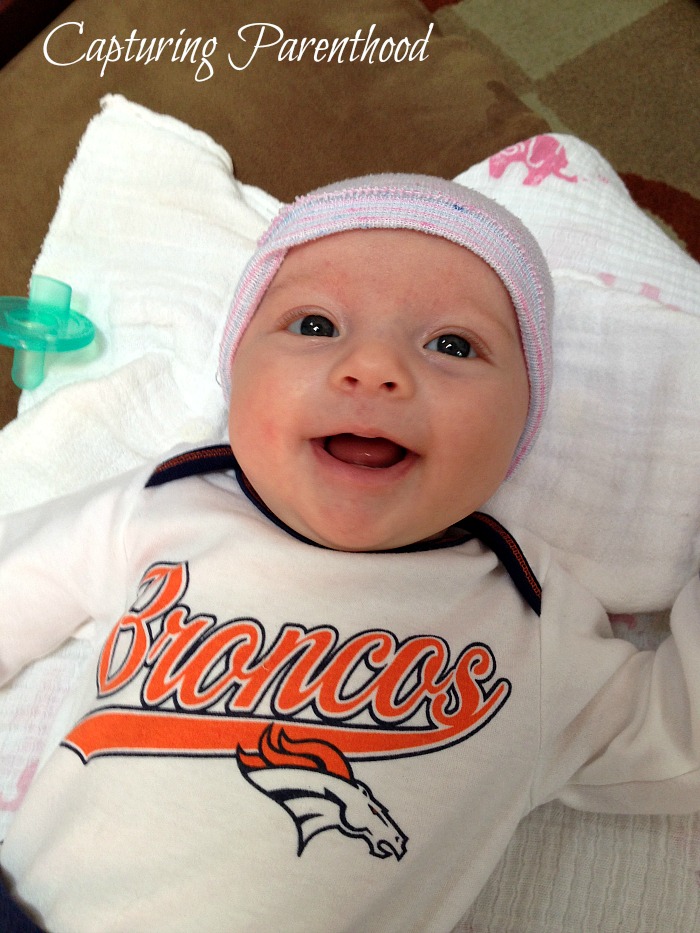 On game days, everyone in the family sports their orange and blue…even our little nugget! She's been wearing Broncos gear since she was born…and on rare occasion, a Packers outfit. See, we are completely fine with supporting my step-family's team, so long as they are not playing the Broncos. I should take this opportunity to mention that they did just play each other during preseason, and the Broncos emerged victorious! 🙂
I'm fully aware that as our daughter gets older, she may very well like a different football team, and I will fully support that. Or, she may not care for football at all, and that's OK too. But I have a feeling, that just like me, it's in her blood. She may run away from it for awhile, but someday she will discover her love for the game.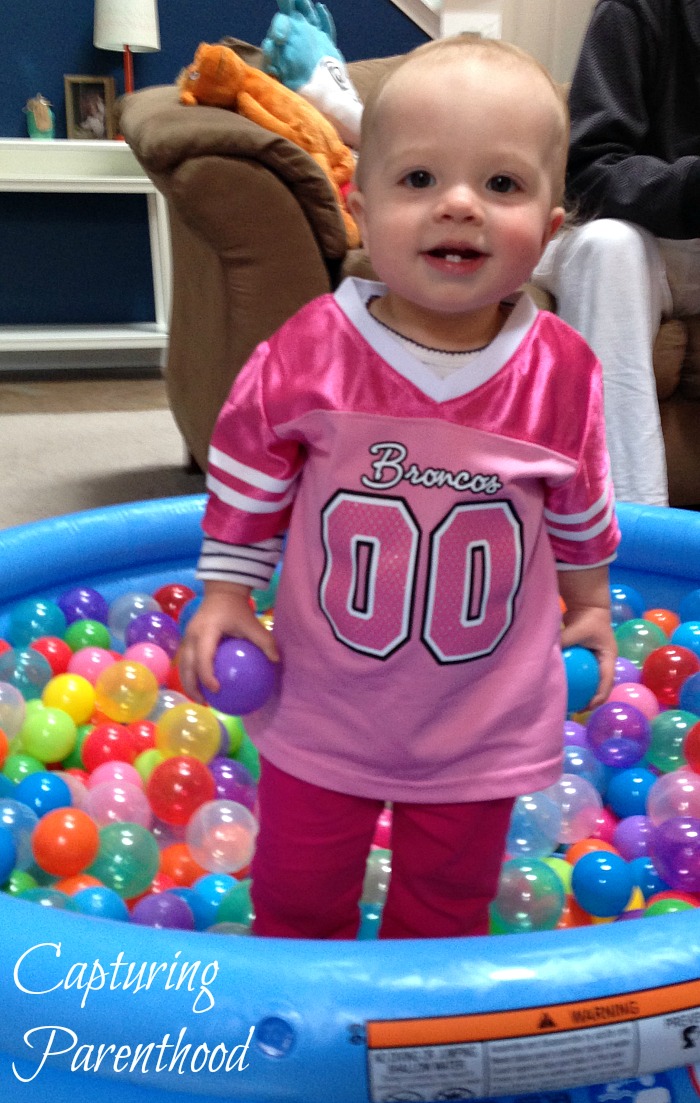 These days, she happily requests to wear her Broncos jersey on game days (and other days in between). She always points out others' Broncos attire, and she can occasionally be heard (loudly) exclaiming, "GO BRONCOS!"
P.S. When I say our whole family dons their Broncos attire on game day…I mean the whole family. 🙂
START SPREADING THE NEWS!