Are you ready for Father's Day this Sunday? What are some of the go-to gifts that your kiddos like to give on this special occasion? Do you stick with the standard grilling items? The funny ties or socks? The "World's Best Dad" coffee mugs?
Since my little nugget is not quite old enough to select and purchase Father's Day gifts on her own, it's usually up to me to come up with a fun gift idea. Well, I guess I should clarify a little bit, my daughter is totally capable of devising gift ideas, but whenever I ask her what we should get her daddy for a present, her typical answer is some sort of large animal – alligator, hippo, rhinoceros (which we did actually get him for his birthday, in figurine form). 🙂 Regardless, I always like to have our daughter create a gift, because I feel it is more personal and meaningful. So today, I'm sharing a heartfelt Father's Day craft, that we made for our favorite guy this year (shhh…don't tell him)!
My little nugget expressed her adoration for her daddy, with an "I Love Daddy" canvas masterpiece! She had so much fun painting a special piece of art for her daddy to hang in his office, and she was so proud of the finished product!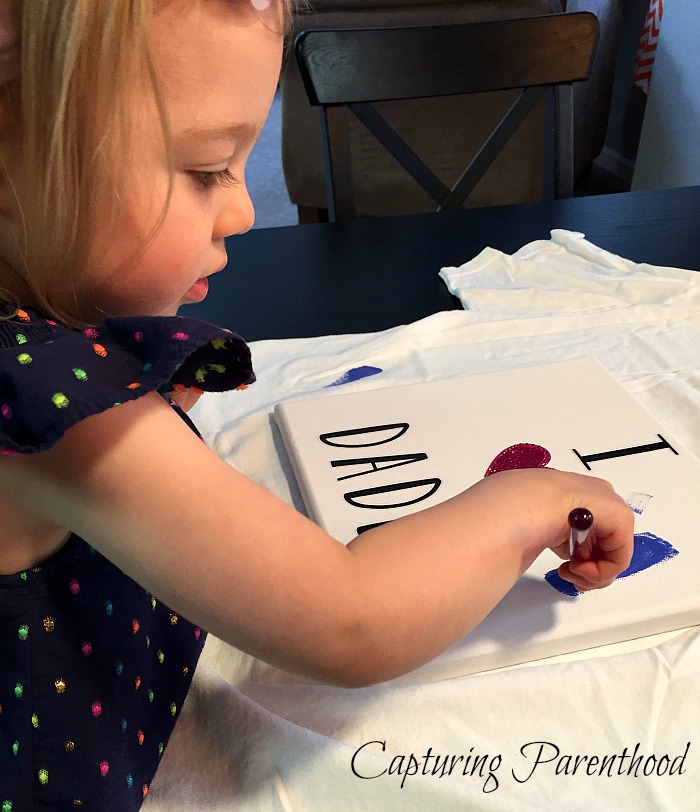 So if you're still searching for a fun, creative, easy, and heartwarming gift for your kiddos to present to their dads this weekend, try this out!
---
"I Love Daddy" Father's Day Painting
Supplies: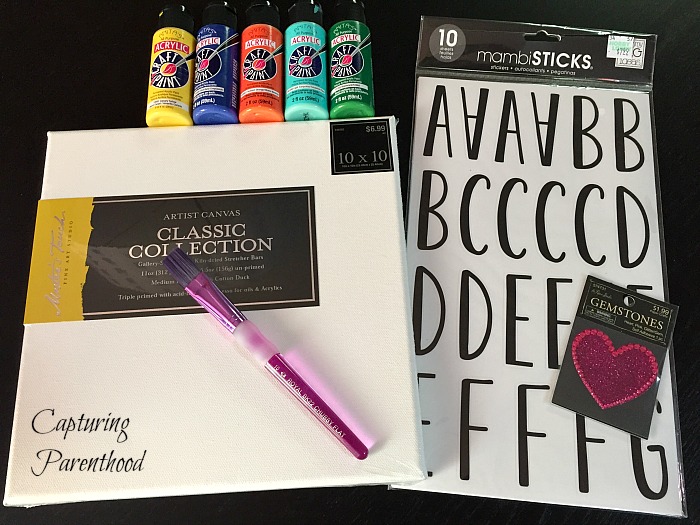 Canvas (any size and shape of your choosing – I used a 10 x 10 that I picked up for 50% off at Hobby Lobby)
Paint (I used Acrylic paint, in a variety of colors)
Paintbrush
Alphabet Stickers
Heart Sticker (optional)
Instructions: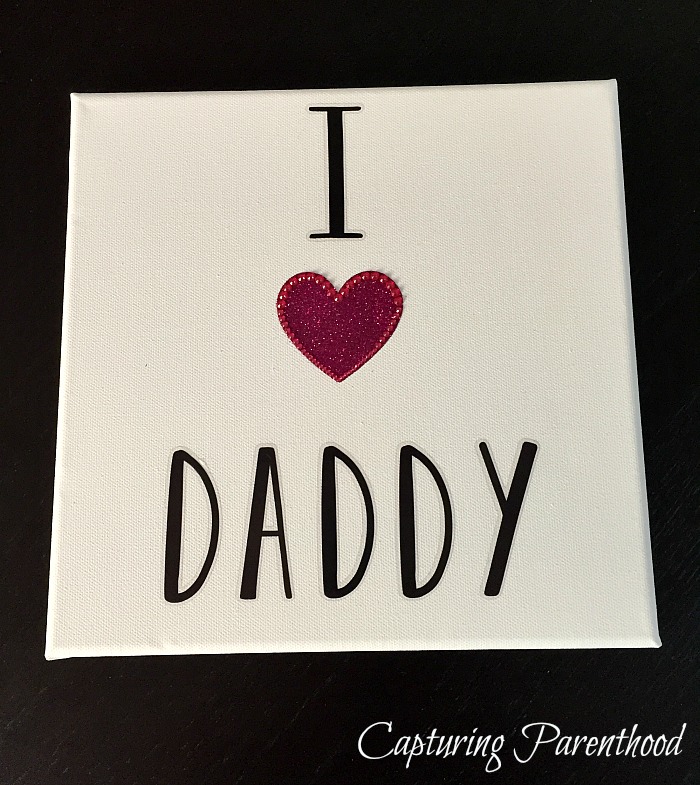 Using the alphabet stickers, adhere your message to the canvas. I chose to use a heart sticker in the middle, but you could also spell out the word "love," as an alternative.
Set your kiddos up with a paintbrush, and palette of different paint colors, and let them go to town painting their very own masterpiece!
Set the painting aside to dry completely.
Once dry, carefully remove the alphabet (and heart, if used) stickers from the canvas to reveal the heartfelt message.
Gift wrap the painting, and have your kids present their dad with their creative, and one-of-a-kind, artwork on Sunday morning.
---
There you have it…a quick and easy Father's Day gift idea with a personal touch. Feel free to let those creative juices flow…and devise your own personal message to adhere to the canvas. If you have more than one child, they could each create their own, or you could spread the words out on each of the canvases, and then hang them all together to display the full message. I would love to hear about (and see) what you come up with, so feel free to share in the comments section below!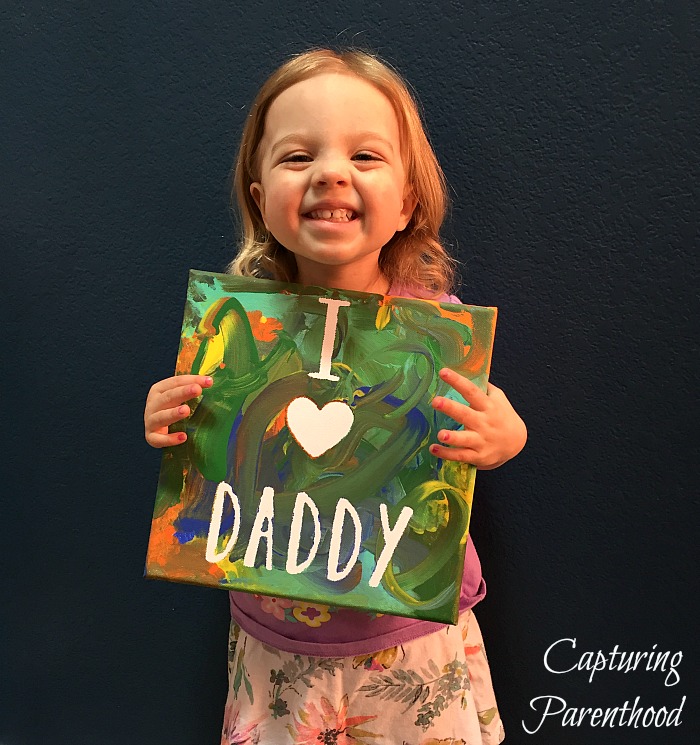 Wishing all of the amazing dads out there, a very Happy Father's Day!
START SPREADING THE NEWS!