When it's cold outside, I'm always looking for comfort food, or food that reminds me of my childhood. My mom used to make meatloaf for dinner quite often, and while I always thought it was OK, I was never interested in making it for dinner myself (as an adult) – until I came across this game-changing Italian Meatloaf recipe.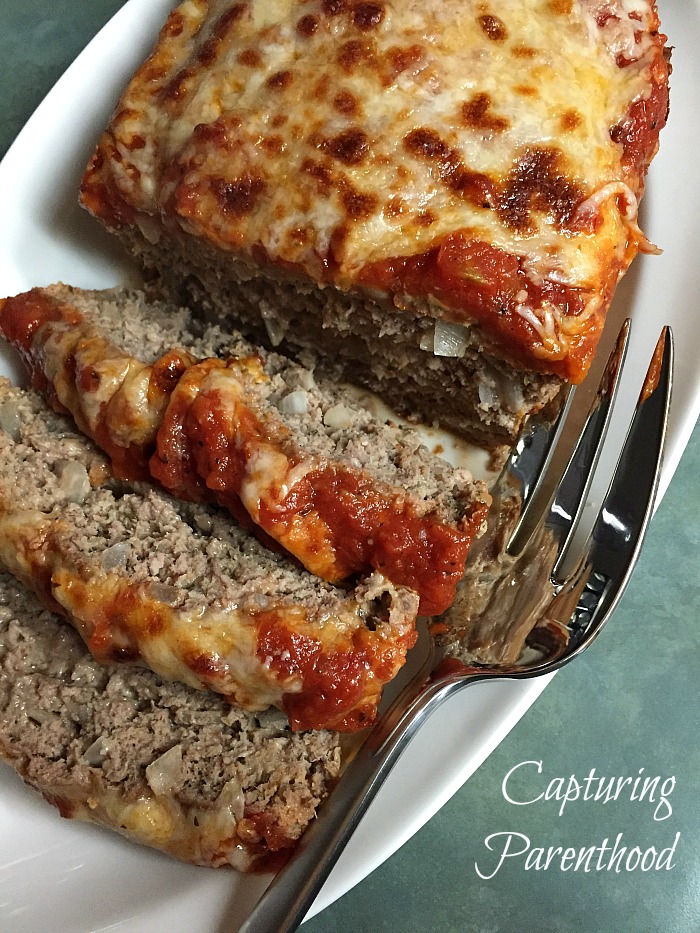 It's not your basic and boring old meatloaf. It's moist and full of lots of herbs and flavor! Oh…and loads of melty cheese!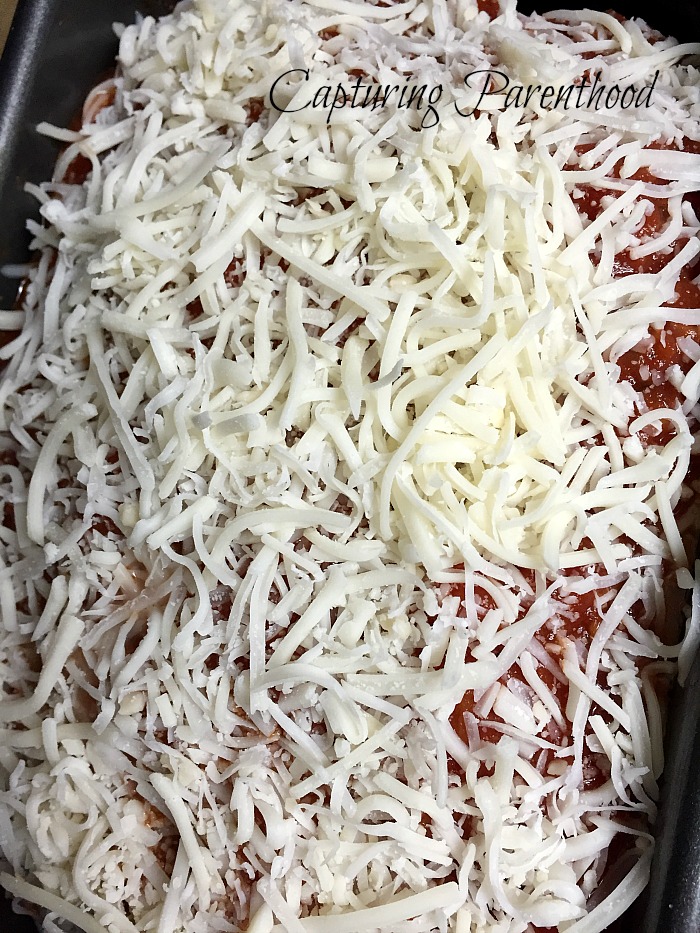 I stumbled across this Parmesan Meatloaf recipe on the Mommy? I'm Hungry! blog a few years ago (http://mommyimhungry.blogspot.com/2012/02/parmesan-meatloaf-gluten-free.html). And while I feel that the name Italian Meatloaf is more appropriate (considering there's more than just Parmesan cheese adding to the deliciousness of this meal), the recipe itself is a good one!
Italian Meatloaf
Ingredients:
1 lb. Italian Seasoned Ground Turkey
1 lb. Ground Beef
2 Eggs
1/2 Cup Italian Breadcrumbs
1/2 tsp. Dried Basil
1/2 tsp. Dried Thyme
1/2 tsp. Dried Oregano
3-4 Garlic Cloves, Minced
1 Small White Onion, Chopped
1/4 tsp. Black Pepper
1/2 Cup Shredded Parmesan
1/2 Cup Marinara Pasta Sauce
1/2 Cup Shredded Italian Cheese Blend
Instructions:
Preheat the oven to 350°F. Lightly grease a loaf pan with cooking spray.
In a large bowl, combine all of the ingredients except the pasta sauce and Italian cheese blend. Mix together with your hands, until all of the ingredients have been incorporated. Tip: Try not to over-handle the mixture, as the meat will become tough.
Place the meatloaf mixture into the greased loaf pan, and pat down to even out. Top with the pasta sauce.
Place the loaf pan on a baking sheet and bake for at least one hour, or until cooked through.
Remove from the oven and top with the Italian cheese blend (feel free to be extra generous with your cheese)!
Bake an additional 10-15 minutes. Tip: You can also broil on low for a few minutes to get all of that cheese nice and melty!
Remove from the oven and let rest for 5-10 minutes before slicing and serving.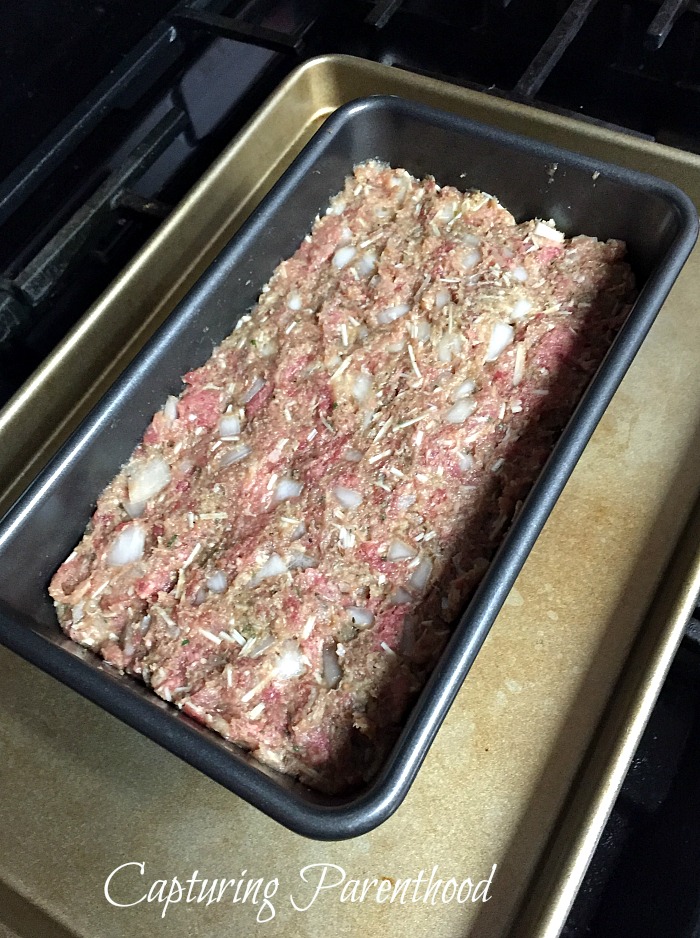 On the most recent occasion that I made this Italian Meatloaf, my daughter happened to notice the cooked meatloaf sitting (resting) on the counter, before we ate. She loudly exclaimed, "Pizza!" All of the melty cheese had her fooled. Perhaps the fact that we keyed into her astute observation, and told her it was similar to pizza, was what helped peak her interest when it came time for dinner, because she dug right in!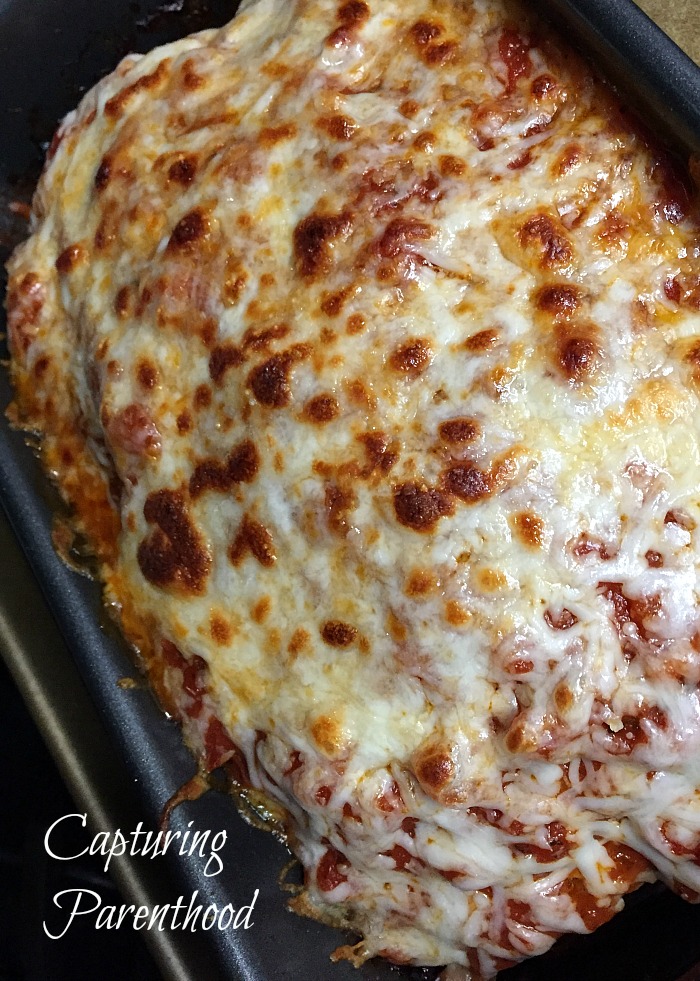 START SPREADING THE NEWS!