Did you know that combining milk, food coloring, and dish soap creates an amazing and colorful reaction? I didn't either until my little nugget and I sat down to conduct this simple Milk, Dye & Dish Soap Experiment!
I love doing little science experiments with my daughter, especially experiments that provide a noticeable reaction. I love watching my toddler's face and eyes light up with wonder. I love that she glances up at me with a big grin. "Wow! Did you just see that?"
This quick experiment is perfect for a toddler, because they can observe the colorful reaction, and they themselves can conduct the work! I'm so glad that I happened upon an Instagram video of this awesome idea, posted by Kids Activities Blog – thanks Holly!
Milk, Dye & Dish Soap Experiment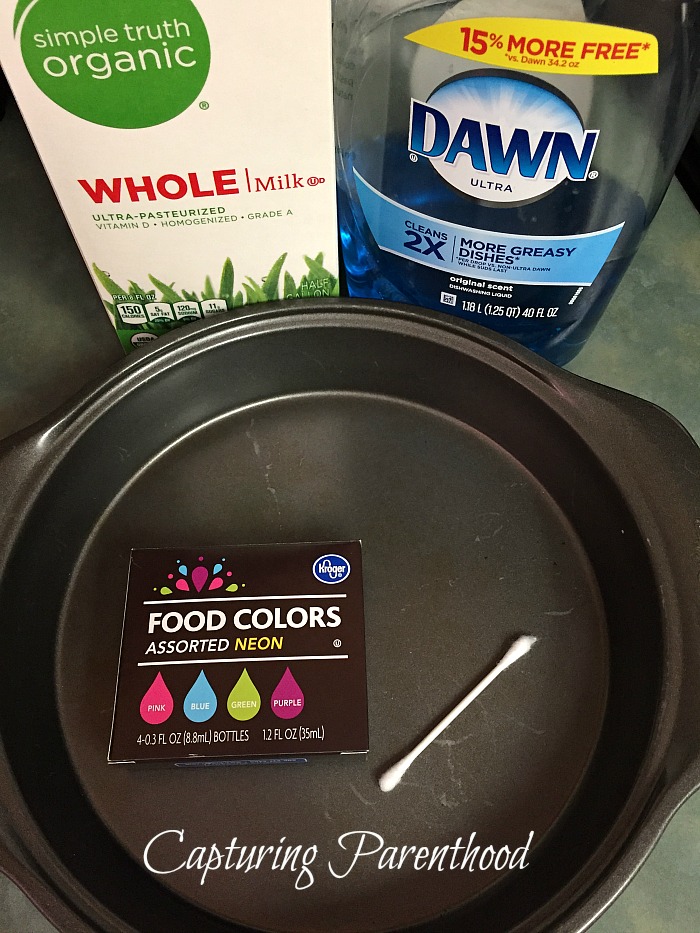 Supplies:
Shallow Dish/Pan
Milk
Food Coloring
Cotton Swab (Q-Tip)
Liquid Dish Soap (i.e. Dawn)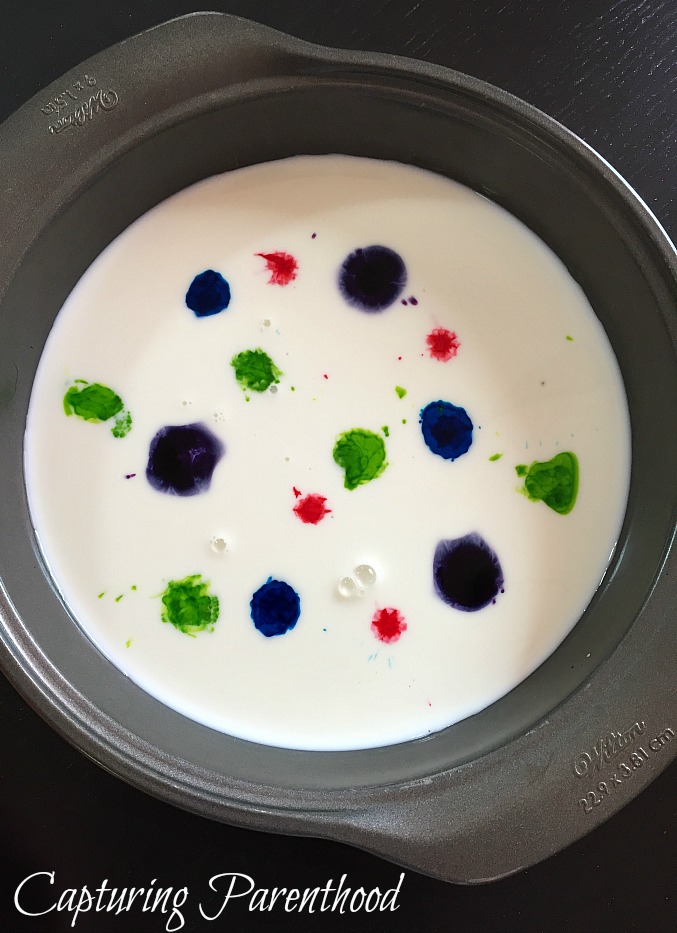 Instructions:
Pour milk into a shallow dish or pan. I used a round pie pan and filled the pan approximately 1/4-1/2 inch deep, with milk.
Place a few drops of food coloring, in various colors, randomly throughout the milk. We used neon food coloring for this experiment (pink, purple, green, and blue).
Carefully cover one end of a cotton swab with liquid dish soap.
Place the cotton swab (soap-side down) into the milk and gasp in amazement of the beautiful reaction!
Feel free to move the cotton swab around to other areas of the pan. My daughter loved the initial reaction, but she also thoroughly enjoyed swirling the pretty colors around in the milk.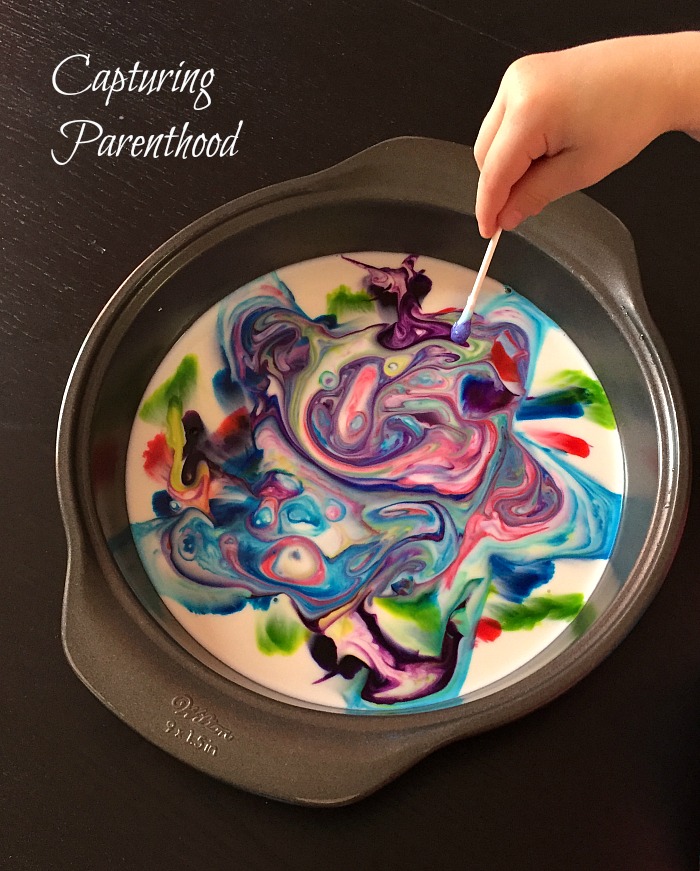 We ended up conducting this Milk, Dye & Dish Soap Experiment a few times over, just because we were having so much fun with it!
The reason for the reaction all lies in the chemical makeup of the milk and the dish soap. The dish soap reduces the surface tension of the milk by dissolving fat molecules. So if you want the most bang for your buck, use milk with a higher fat content, because there are more fat molecules to combine with the soap molecules. As the two components become evenly mixed, the reaction slows, and then stops altogether.
What an easy and awesome way to show your little ones how cool science can be!
START SPREADING THE NEWS!