Make breakfast more fun for your little ones (and make the morning routine a little easier for yourself) by mixing up a batch of these Mini Muffin Pancake Bites!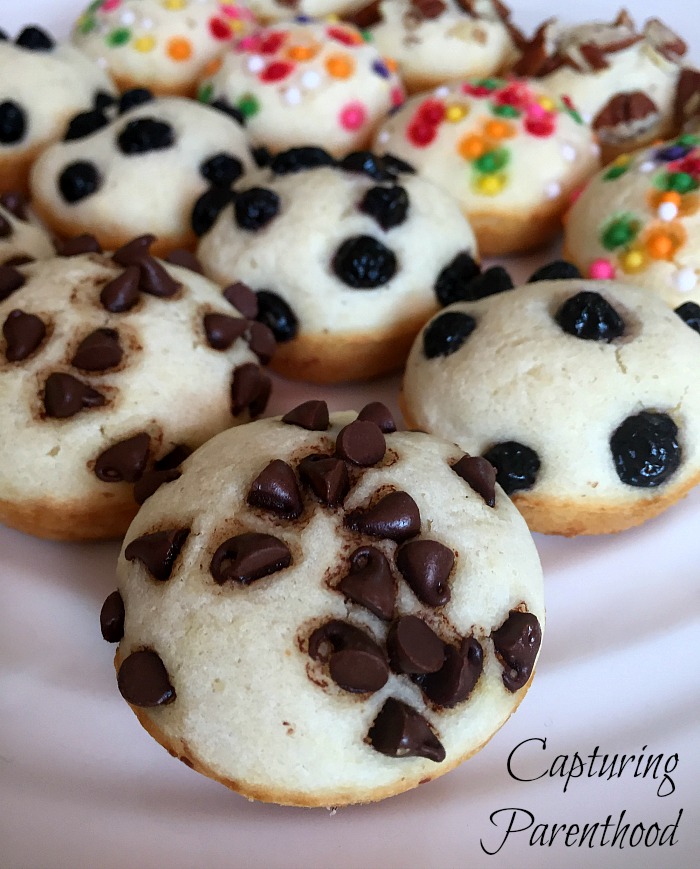 You can whip up a batch of 24 pancake bites, in just minutes. Toss them into the freezer (once cooled) and heat a few up in the microwave on the mornings that your kids request them, which if they are anything like my toddler, will be pretty often.
These little bite-sized pancakes are so simple and versatile. You can top them with anything your little ones enjoy, and you can change them up each time you make them, to keep things interesting.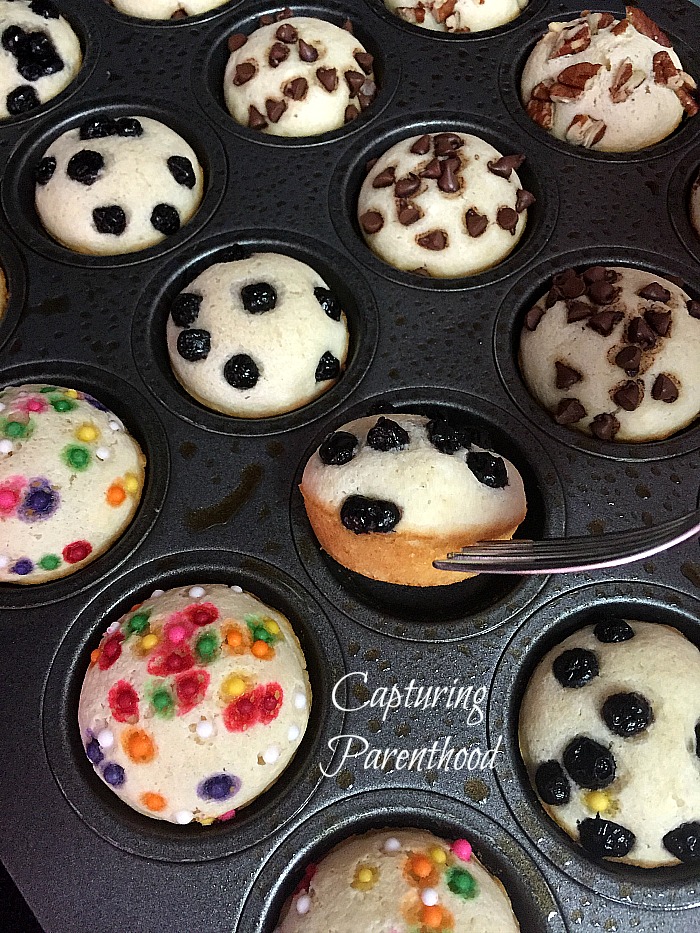 ---
Mini Muffin Pancake Bites
Ingredients: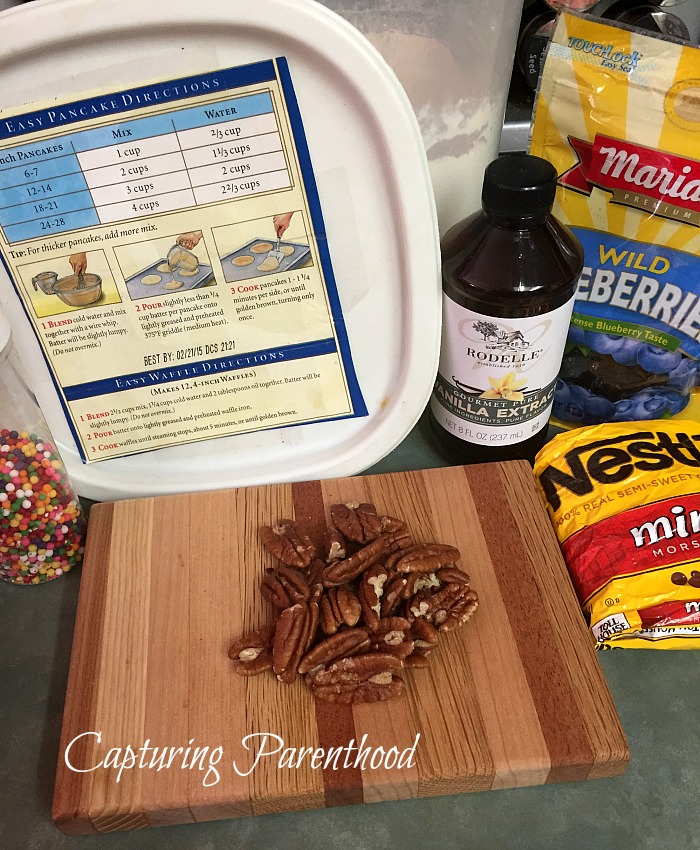 2 Cups Krusteaz Buttermilk Pancake & Waffle Mix
1-1/3 Cups Water
1 tsp. Vanilla
Toppings (for this batch, I used dried blueberries, mini chocolate chips, sprinkles, and chopped pecans)
Instructions: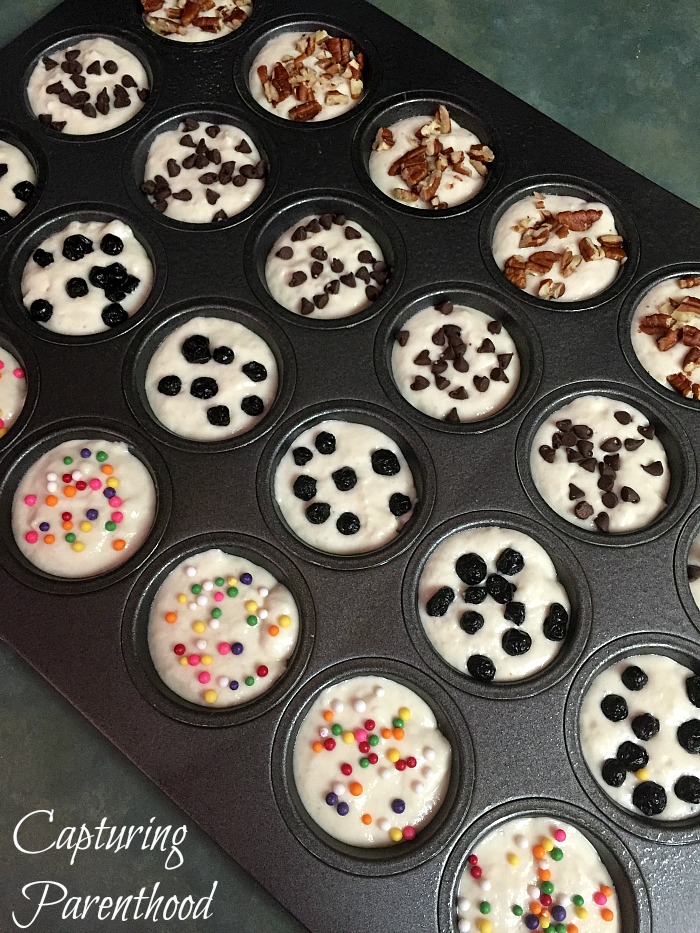 Preheat the oven to 375° F. Spray a mini muffin pan with cooking spray and set aside.
In a large bowl, combine the pancake mix, water, and vanilla. Mix until just combined.
Spoon the pancake mix into each of the mini muffin tins – filling approximately 3/4 full.
Top the mini pancake bites with your desired toppings.
Place in the preheated oven and bake for 12-15 minutes, or until the bottoms are golden brown.
Remove from the oven, and using a fork, transfer the pancake bites to a cooling rack, to cool completely, before storing in an airtight bag or container.
---
I'm sure that you can make these using just about any type of pancake mix. I essentially made a double-batch of Krusteaz, which according to their packaging, makes between 12 and 14 (4-inch) pancakes.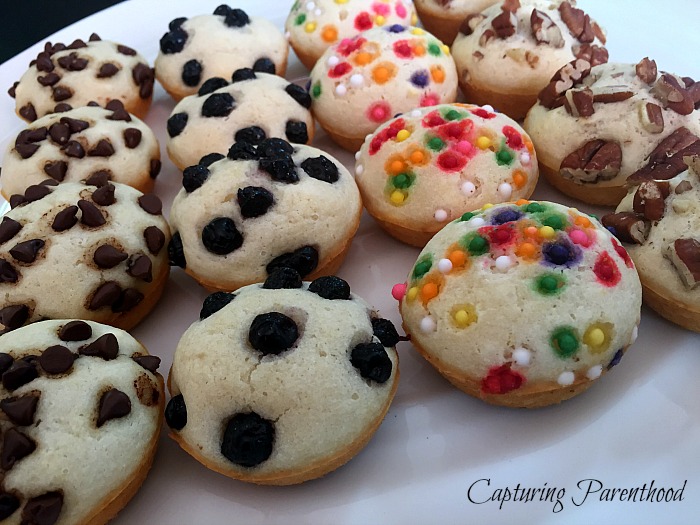 The topping ideas for these little breakfast bites are endless. Some ideas include different dried fruits, fresh fruits, nuts, sprinkles, cinnamon & sugar, bacon crumbles…the list goes on.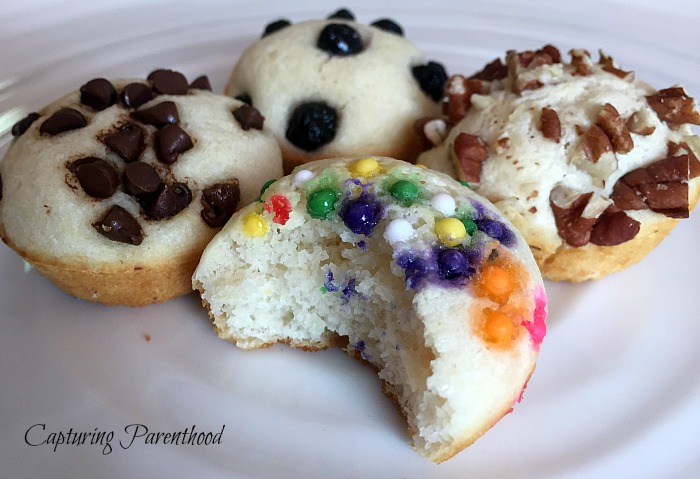 Serve them with a side of maple syrup, for dunking, and your kids will happy campers! Don't forget to sneak a few for yourself! 🙂
START SPREADING THE NEWS!