Have you ever made your own granola bars? It's surprisingly easy! And the best part? If you make them, then you know all of the ingredients that your family will be consuming. Granola bars are a perfect solution for breakfast, snack-time, or even dessert. And they can be individually stored in plastic wrap, which also makes them a great on-the-go food option. These No-Bake Coconut & Almond Granola Bars are not only healthy, and easy to pull together, but they are incredibly delicious too!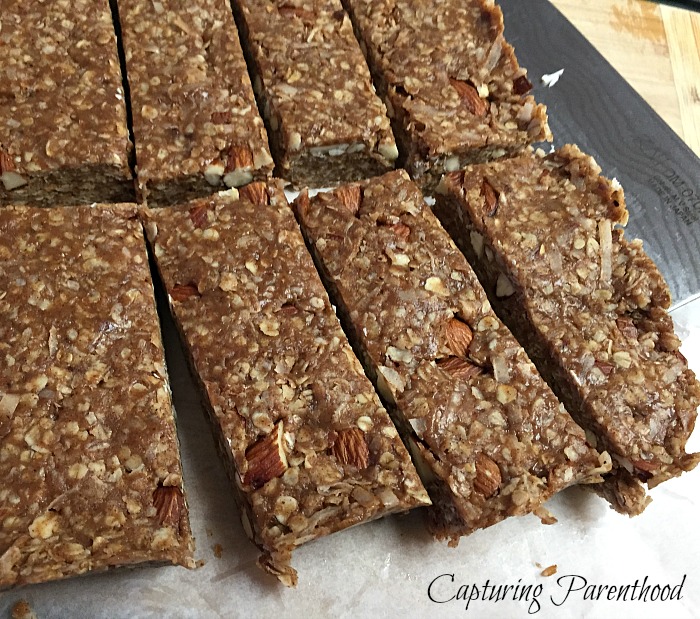 I came across this delicious granola bar recipe over on Cookie + Kate (http://cookieandkate.com/2016/almond-coconut-granola-bars/). And while I've made a few different kinds of granola bars recently, these are still my (and my little nugget's) favorite! The granola bars themselves are soft and chewy, but you get the delightful crunch of the toasted almonds in every bite!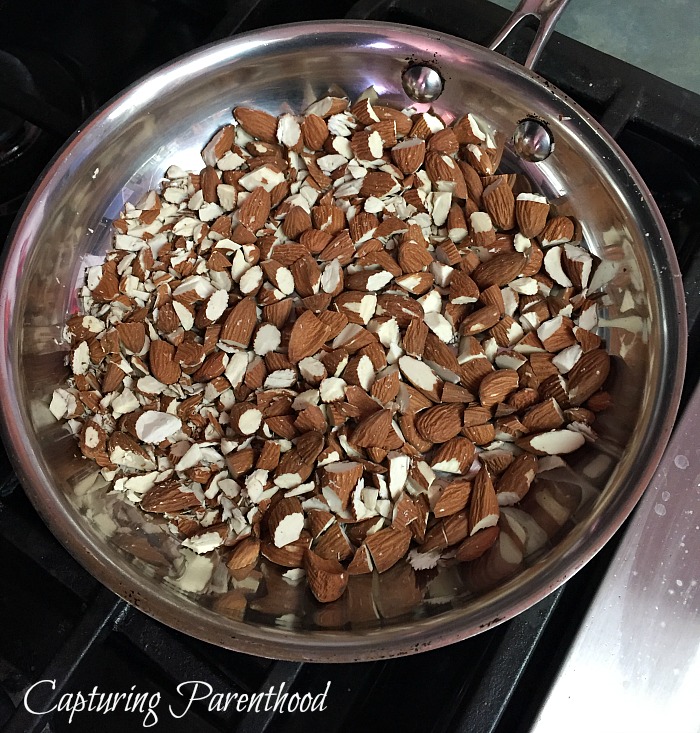 I know you want to make a batch of these…feel free to follow the link above for the original recipe.
---
No-Bake Coconut & Almond Granola Bars
Ingredients: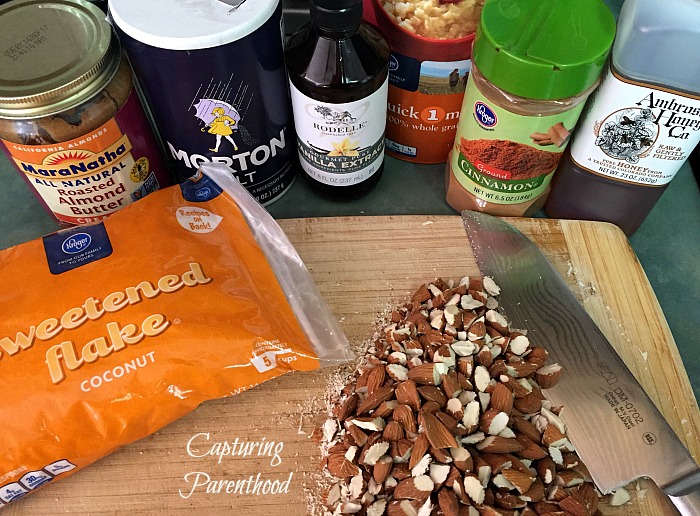 1 Cup Almonds, Chopped
1-3/4 Cups Quick Oats
1 Cup Unsweetened Coconut Flakes
1/2 tsp. Cinnamon
1/2 tsp. Salt
1 Cup Creamy Almond Butter
1/2 Cup Honey
1-1/2 tsp. Vanilla Extract
Instructions: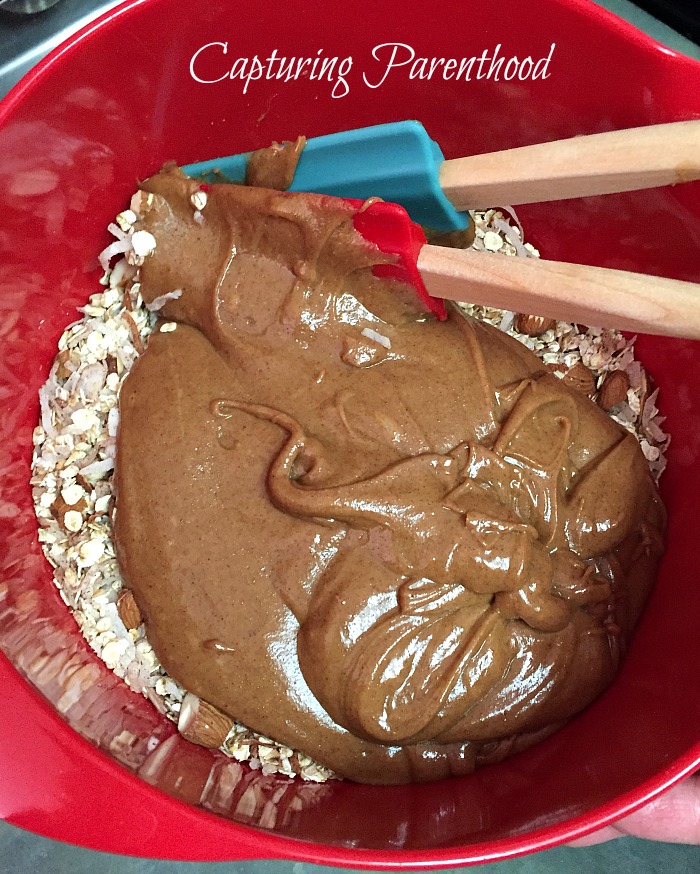 Line an 8 x 8 baking dish with parchment paper (this will allow you to easily remove the bars from the pan, once they have set). Set aside.
Toast the chopped almonds in a large skillet, over medium heat, for approximately 5 minutes, or until they become lightly golden in color. They will smell delicious!
Pour the toasted almonds into a large mixing bowl. Add the quick oats, coconut flakes, cinnamon, and salt to the bowl, and stir to combine.
In a microwave-safe bowl, combine the almond butter, honey, and vanilla, and stir vigorously until thoroughly combined. If your almond butter is on the firmer side, you can pop the bowl into the microwave for a few seconds, to make the mixture easier to stir.
Add the almond butter mixture to the dry ingredients, and stir until all of the ingredients are fully incorporated – leaving no dry oats.
Transfer the mixture into your prepared baking dish and spread the mixture out evenly with a spoon. Grab a glass from your cupboard and spray the bottom with cooking spray. Starting in one corner of the dish, press the granola bar mixture down, using the bottom of the glass. Continue this procedure until all of the mixture has been pressed firmly into the dish.
Cover the baking dish with plastic wrap and place it in the refrigerator for at least one hour, to set.
Once set, remove the granola bar mixture from the baking dish, by picking up the parchment paper. Transfer to a cutting board and slice into bars, squares, or whatever shapes you so desire.
Store in an airtight container or Ziploc bag (or for traveling convenience, individually wrap in plastic wrap). I like to store these granola bars in the refrigerator, but they will be just fine out on your kitchen counter for a few days. You can also freeze them, if you don't plan on consuming them soon.
---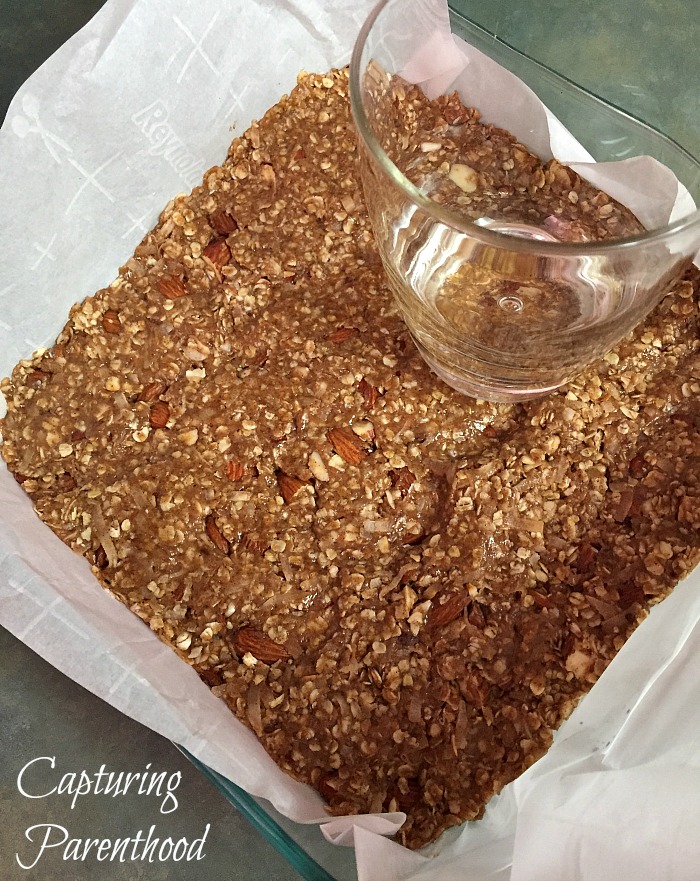 I think I might just have to go whip up a batch of these right now!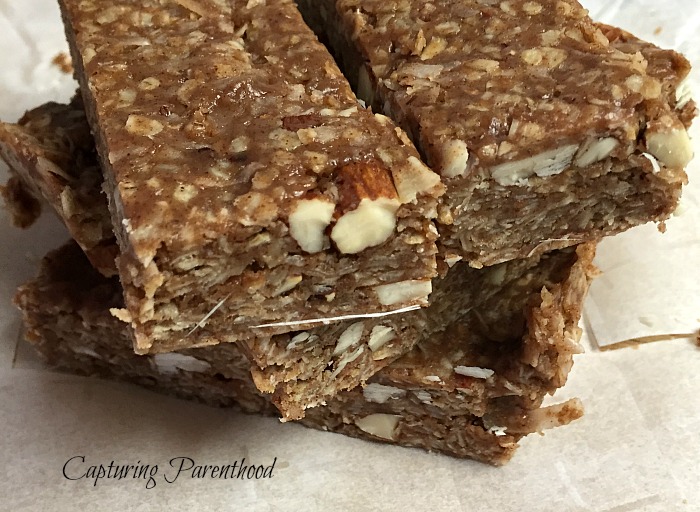 Does your family enjoy granola bars? What are your favorite flavors/recipes? What is your favorite store-bought brand of granola bars? When I am running short on homemade granola bars, my go-to fix is KIND Bars!
START SPREADING THE NEWS!