Did you know that today is officially Eat What You Want Day? I had no idea that such a day existed, but I'm so glad I found out, because what better day to indulge on these gooey, chocolaty, and delicious Oreo Fudge Brownies?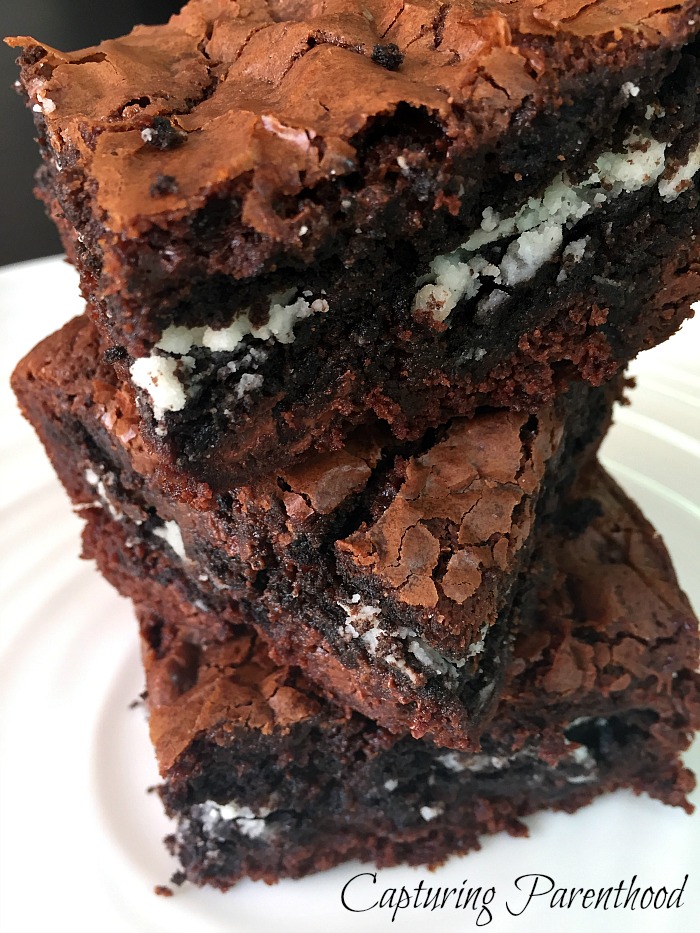 The soft, chewy brownies, paired with a slight crunch from the Oreo cookies, tucked away in the middle! The gooey chocolate fudge and the melted chocolate chips! These brownies are heaven!!!
I stumbled across this brilliant recipe for Cookies N' Cream Oreo Fudge Brownies over at Kevin & Amanda (http://www.kevinandamanda.com/cookies-n-cream-oreo-fudge-brownies/). I had never baked brownies by substituting water with ice cream before, but they turned out spectacularly. So much so, that they were gone in the blink of an eye!
---
Oreo Fudge Brownies
Ingredients: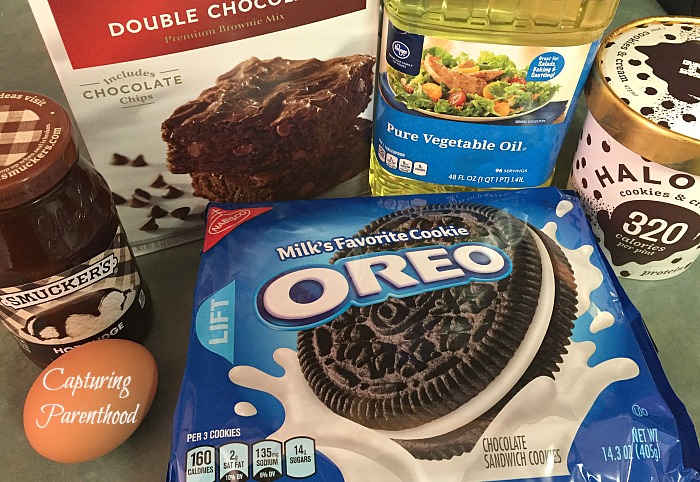 1 Box Ghirardelli Double Chocolate Brownie Mix
1 Egg
1/3 Cup Vegetable Oil
1/2 Cup Cookies & Cream Ice Cream
1/4 Cup Hot Fudge (at room temperature)
16 Oreos
Instructions: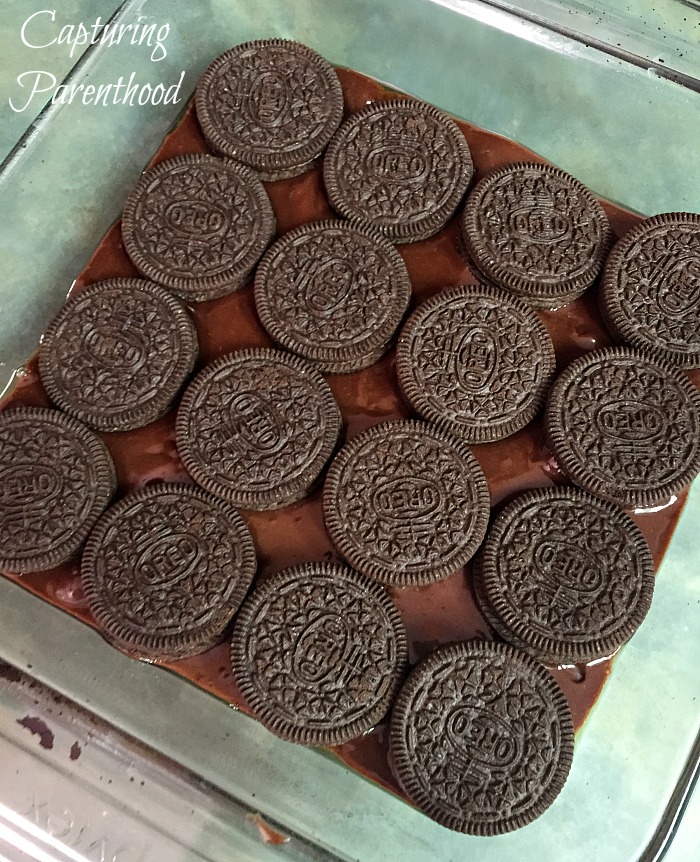 Preheat the oven to 325° F. Grease or spray an 8×8 baking dish with cooking spray and set aside.
In a large bowl, combing the brownie mix, egg, and vegetable oil. Stir to combine.
Add the ice cream and hot fudge, and mix until thoroughly incorporated.
Pour half of the batter into the greased baking dish. Lay the Oreo cookies flat on top of the batter.
Cover the cookies with the remaining brownie batter.
Bake for 40-50 minutes. Remove from the oven and set aside to cool, before serving.
---
These Oreo Fudge Brownies are delicious at any given time, but they are absolutely divine when they are warm. For storage, place in an airtight container, or just cover the cooled baking dish with plastic wrap. Trust me, you won't need storage for very long, these will disappear before you know it!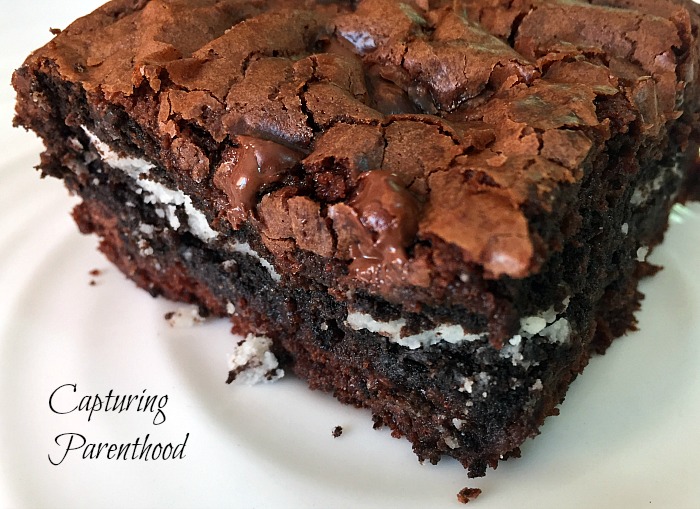 Enjoy! And more importantly, may you enjoy Eat What You Want Day to the fullest!
START SPREADING THE NEWS!