I'm a sucker for a nice hot breakfast (and beverage) in the morning, but during the summer, I often find that the temps are too high to truly enjoy a hot meal – at least most days. And there's not always a lot of time to whip up some eggs, pancakes, bacon, potatoes, etc. when you're wrangling a hungry toddler. 🙂 So my go-to breakfast in the summer (aside from a delicious smoothie) is Overnight Oats!
What's not to love about a meal that takes just minutes to prepare the night before, and has endless topping combinations? You don't have to heat up your house using the stove-top, and my absolute favorite thing about overnight oats…they are delicious and filling! I love a healthy breakfast that will give me the energy to get through the morning.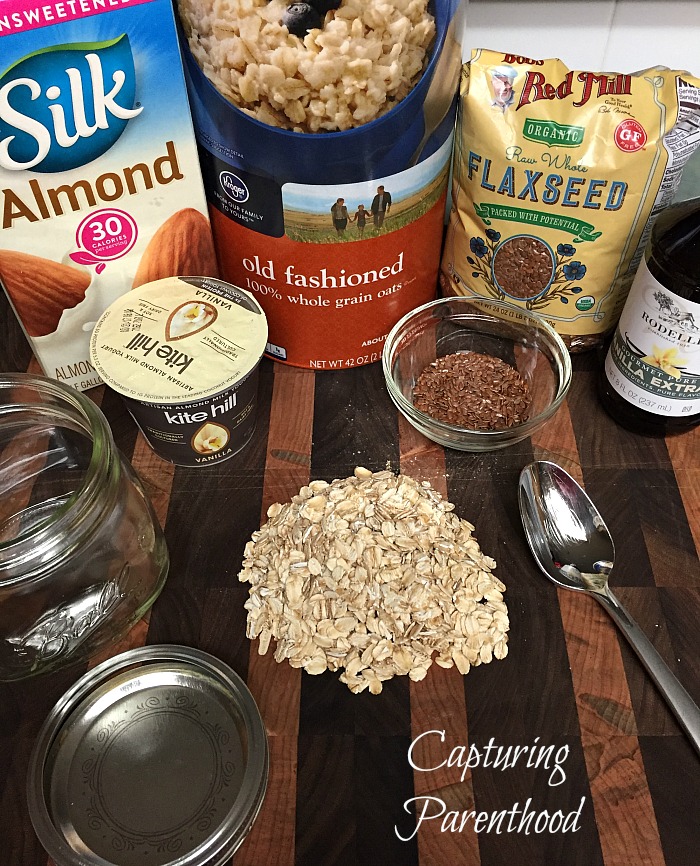 Now, I should preface this with the fact that I was not always a fan of overnight oats. I tried my hand at a few different recipes, and they all left me disappointed. Some were too runny…others were too stiff. Something was missing. I needed an ingredient that would add a creaminess factor to my oats. That's when I stumbled upon this game-changing Strawberry Vanilla Overnight Oats recipe that Jenna, over at Make Healthy Easy, shared on her website (http://jennabraddock.com/strawberry-vanilla-overnight-oats/). The secret ingredient? Yogurt! This simple addition catapulted overnight oats back into my breakfast rotation! You should definitely try Jenna's recipe, by the way…it's delicious!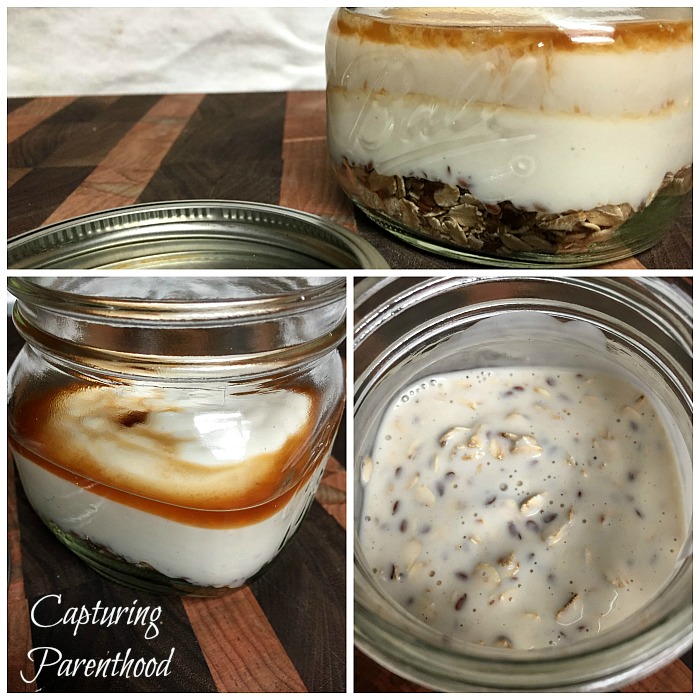 Anyways…I've now developed my own base recipe for overnight oats, as well as a few favorite mix-in/topping options, that I'd like to share. Please note: I try to reduce my dairy intake, so I make my oats dairy-free, but feel free to use any kind of milk and yogurt that you enjoy.
---
Overnight Oats (Base Recipe)
Ingredients:
1/2 Cup Oats (I prefer to use Old-Fashioned Oats)
1 Tbsp. Flaxseed or Chia Seeds
1/2 Cup Almond Milk Vanilla Yogurt (I prefer Kite Hill brand)
1 tsp. Vanilla Extract
4-5 Tbsp. Unsweetened Almond Milk
Instructions:
Grab a mason jar (I like the wide-mouthed Ball jars) and add all of the ingredients.
Stir until all of the ingredients are thoroughly combined, and all of the oats are coated.
Store in the refrigerator overnight, or for at least 6 hours.
Remove from refrigerator, give a quick stir and then mix-in your desired toppings (see below for ideas).
---
On to the best part…the toppings! When I say that the possibilities are endless, I really mean it. I have a few favorites, but there are so many different combinations to try.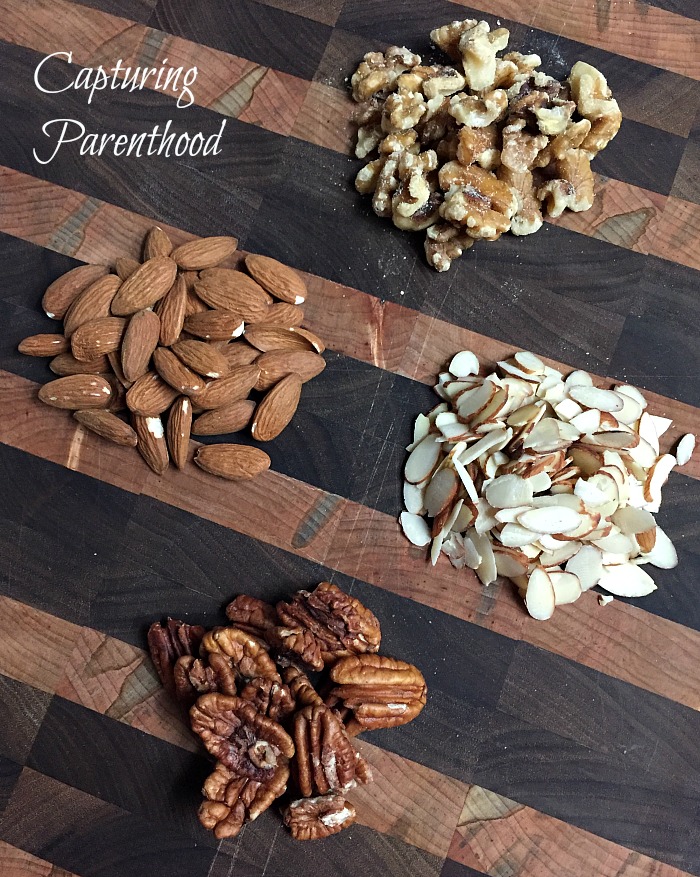 I always like to have a bit of a crunch in my overnight oats, and I typically achieve that by adding nuts. You could also add some of your favorite granola. My go-to nuts for overnight oats are almonds (both whole and sliced). But I also love pecans, especially with a little bit of pumpkin puree and cinnamon, or nutmeg, added in! Chopped walnuts go great with some sliced bananas, and there is a multitude of other nuts to try – peanuts, cashews…macadamia nuts paired with some white chocolate chips, anyone?
Speaking of chocolate chips…they are certainly not the healthiest addition, but every once in awhile you just need a bit of sweetness at breakfast. In addition to white chocolate chips, I've tried peanut butter chips, as well as semi-sweet chocolate chips (although I use a dairy-free brand). Another topping that I love to pair with chocolate chips (and almonds) is unsweetened coconut – an Almond Joy in a jar!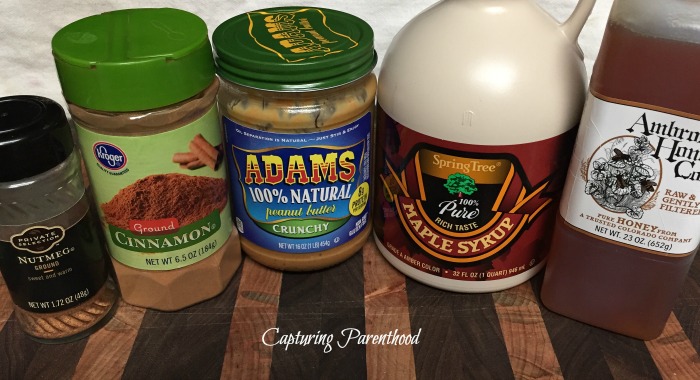 If you want to make your oats a bit sweeter, without the addition of chocolate chips, you can always add a tablespoon of honey, agave, or maple syrup. Another wonderful addition is peanut butter (or other nut butters). It adds an additional creamy texture (as well as that important crunch, if you use the chunky varieties) and also pairs well with sliced bananas. You could even toss a little spoonful of Nutella in there. 🙂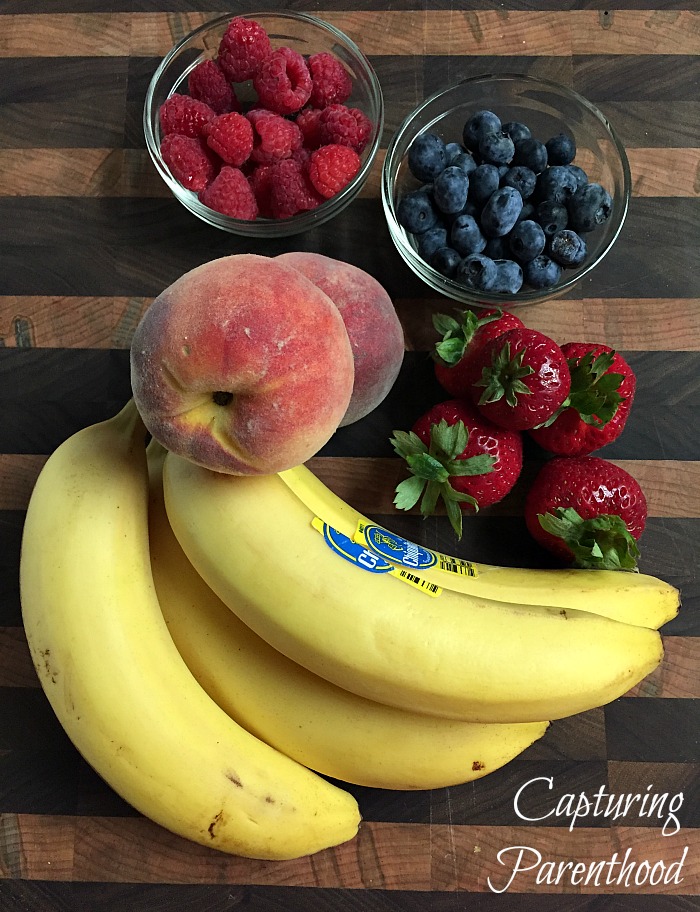 Fruit is my favorite addition to overnight oats. As I stated above, I love Jenna's Strawberry Vanilla Overnight Oats recipe. She suggests using frozen strawberries and adding them to the jar before refrigerating, because as they thaw they release delicious juices that add to the overall flavor of your oats the next morning. Feel free to try other frozen fruits in this manner. If you would like to add fresh fruits (or even dried fruits) to your oats, I suggest adding them as a topping right before you dig in. Aside from strawberries, some of my favorite fruits to add to my overnight oats include: blueberries, raspberries, and peaches (especially this time of year)!
And there you have it…one of my favorite, super quick and effortless…and versatile breakfast options. My little nugget even requests overnight oats, from time to time…although she likes to call it "cold oatmeal." 🙂 Enjoy!
START SPREADING THE NEWS!