Summertime is the perfect time to get outside and enjoy the sunshine with your little ones! One of our favorite things to do during the warmer months of the year, is to venture into our back yard for some water play – it's a great way to cool down on those really hot days! Sometimes we break out a sprinkler, or our splash pad, but water exploration can be as simple as this awesome pouring station activity. My daughter has the absolute best time, whenever we setup a pouring station for her to enjoy…and I would hedge a bet that your toddler will love it too!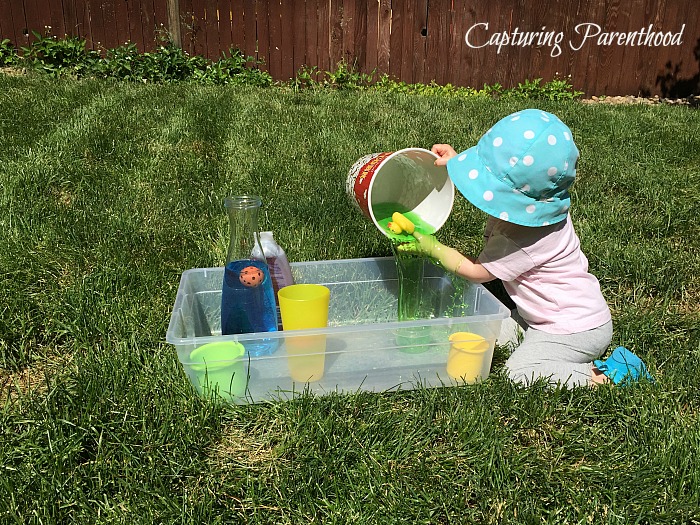 There is also an added bonus for parents, because this summer toddler activity is one that your kiddos will enjoy on their own for a lengthy period of time – leaving you time to mow the lawn, tend to the garden, or just sit back in a nice chair, or hammock, and soak up some rays!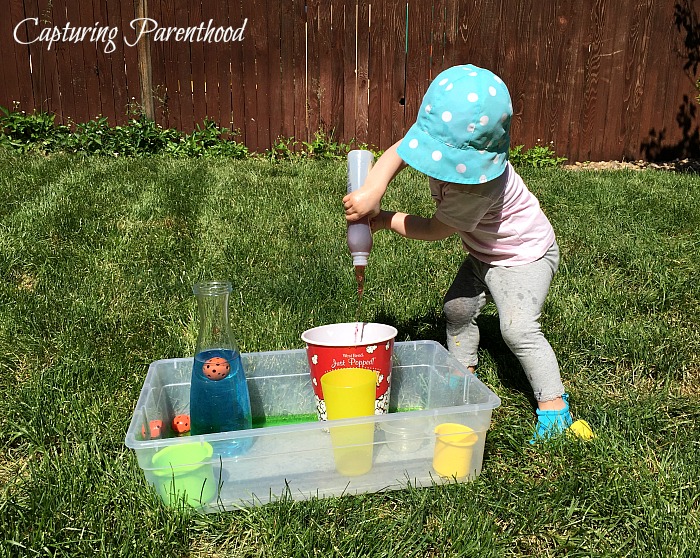 I came across the incredible idea for this pouring station activity, over on Busy Toddler (http://busytoddler.com/2015/09/pouring-station/). Susie labels it as a no-cost, high-fun activity and she could not be more on-point!
---
Pouring Station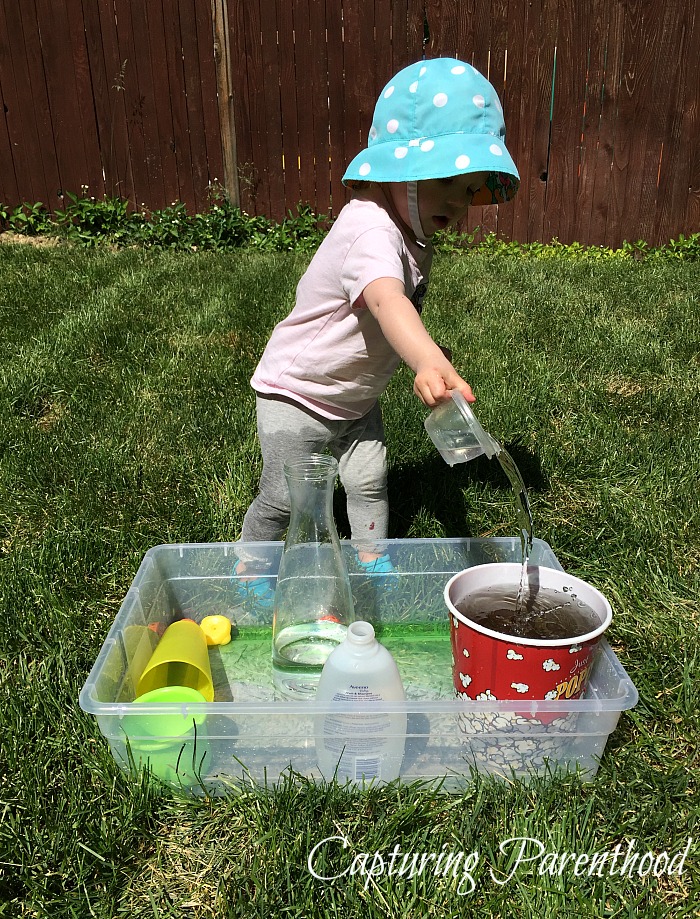 Supplies:
A large, shallow tub or Tupperware
Various sizes and shapes of cups, carafes, bottles, vases, Tupperware (whatever you can find around your house)
Water
Food Coloring
Rubber duckies, some bath toys that squirt, wiffle balls (optional)
Set-Up:
This activity is so quick and simple to put together, and it will have a huge pay-off with your little ones! Start by filling about half of the vessels, that you've chosen, with water – you want to leave some of them empty, so that your toddler has other vessels to pour the water into (aside from the large tub). Feel free to add some color to the water, by placing a couple of drops of various food coloring, into the vessels. This just adds another fun element of interest. You can even turn the activity into a lesson about color-mixing!
Take your large tub outside and place it on a flat surface, and then place all of your water vessels into the tub (both full and empty). Feel free to toss in a couple of rubber duckies or bath toys! And then step back and let your toddler get creative!
---
My little nugget loved pouring water from one vessel into the next. She enjoyed experimenting with all of the different shapes and sizes of pouring apparatus, and she liked mixing up the colors (of course, in the end, we ended up with one large tub full of brown water). 🙂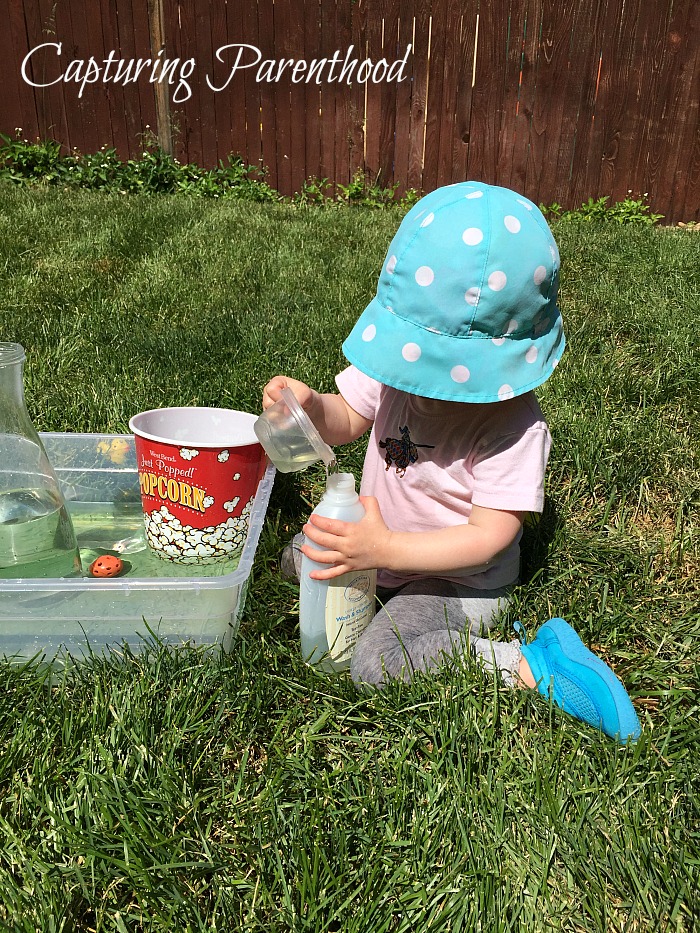 So if you're searching for an easy, cost-free, and fun summer activity for your little one to enjoy, setup one of these pouring stations – trust me, they will have the best time!
START SPREADING THE NEWS!