In this house, we LOVE avocados! It is a rare occurrence to come up empty-handed when you're looking for an avocado in our kitchen. Yes, they are a finicky food. When you buy them at the store they are often over-ripe or rock hard. It is difficult to find the perfectly ripe avocado at the store. Our trick is to buy a couple that are slightly soft to the touch, bring them home and pop them into a paper bag to finish ripening. If they become ripe before we're ready to use them, we move them into the fridge. When they are ready, we slice them up for sandwiches, smash them into guacamole, or make these incredibly delectable, dairy-free (and slightly spicy) Roasted Chickpea Avocados!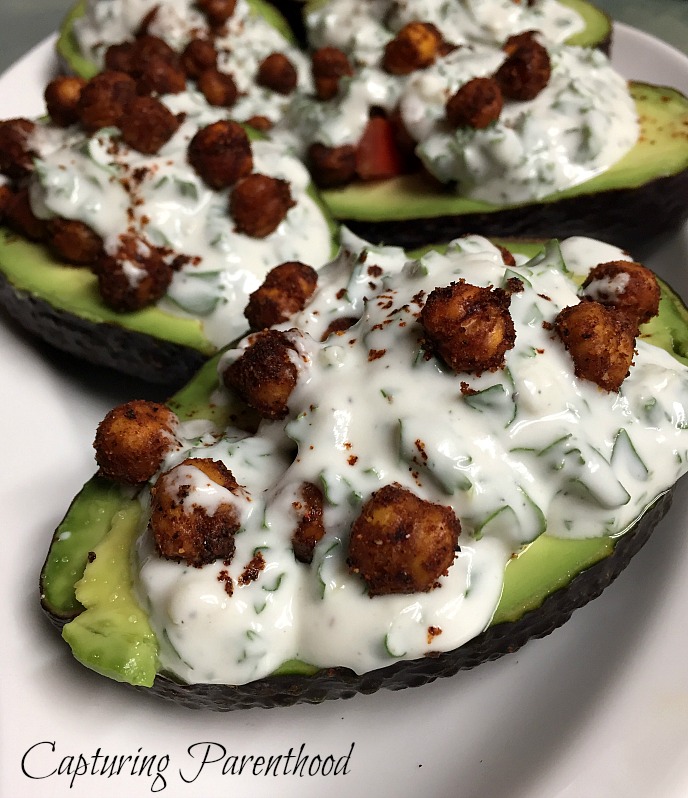 I happened upon this Roasted Chickpea Stuffed Avocados recipe over on Live Eat Learn and I've never looked back (http://www.liveeatlearn.com/roasted-chickpea-stuffed-avocados/).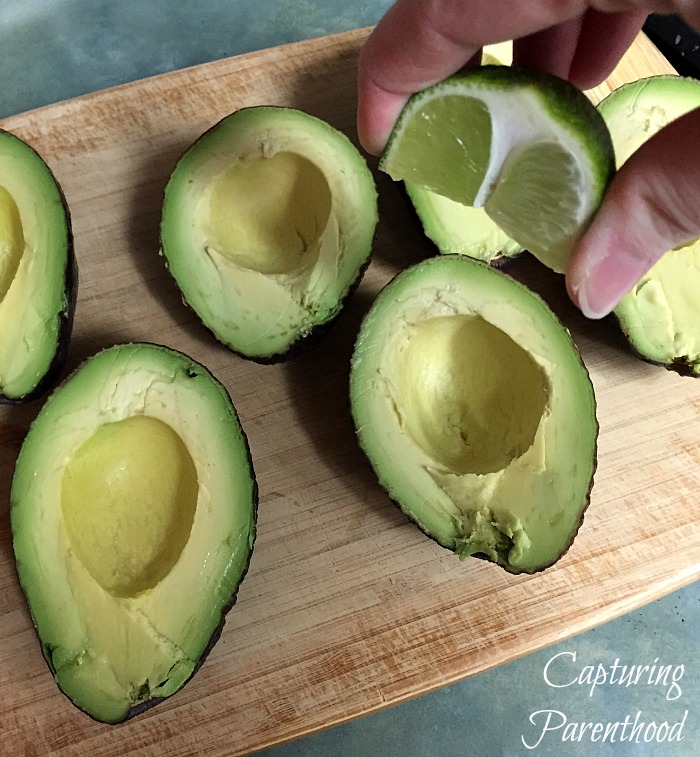 The creamy texture of the avocados, paired with the nice crunch of of the roasted chickpeas. The spicy kick of the chickpeas, paired with the cool yogurt sauce. This recipe is one for the books, and it's one that you will find yourself frequently adding to your dinner rotation.
---
Roasted Chickpea Avocados (Dairy Free)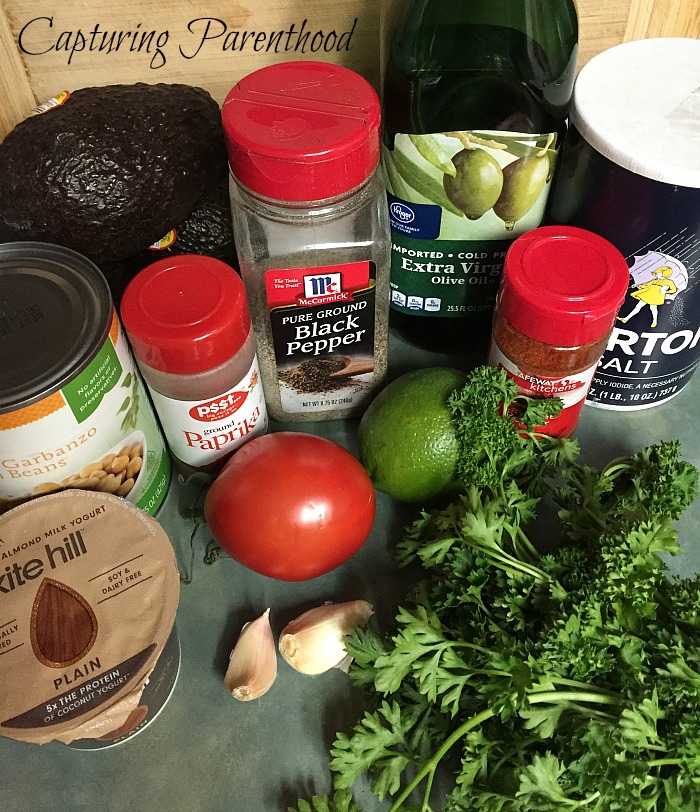 Ingredients:
3 Ripe Avocados
1 (15 oz.) Can Chickpeas (i.e. Garbanzo Beans), Drained and Rinsed
1 Tbsp. Olive Oil
2 tsp. Paprika
1 tsp. Black Pepper
1/2 tsp. Cayenne Pepper
1/4 tsp. Salt
1/2 Tomato, Chopped
1 Lime
1 Cup Plain Almond Yogurt (I used Kite Hill)
1 Large Clove Garlic, Minced
4 Tbsp. Fresh Parsley, Chopped
Instructions:
Preheat the oven to 400° F and line a cookie sheet with parchment paper.
Pour the rinsed and drained chickpeas out onto some paper towels. Pat dry and gently move around to loosen any skins that are starting to fall off. Remove the peeling and separated skins.
In a small bowl, mix the chickpeas, olive oil, paprika, black pepper, cayenne, and salt, until the chickpeas are completely coated with the spice mixture.
Place the chickpeas, in a single layer, on the parchment paper lined cookie sheet. Bake for approximately 20 minutes, until the chickpeas are browned, but not too hard (they will continue to crisp up once removed from the oven).
While the chickpeas bake, combine the almond yogurt, minced garlic, and chopped parsley in a small bowl. Stir to thoroughly combine, and set aside in the refrigerator, until ready to use.
Once the chickpeas have roasted, slice each avocado in half (lengthwise) and remove the pits. Squeeze the lime juice over each avocado halve and gently rub the juice in – this helps prevent the avocado from browning. Sprinkle with a small pinch of salt.
Spoon some of the chopped tomato into the avocados and then add the chickpeas. Place a spoonful of sauce on top and then sprinkle with a few more chickpeas, for the finishing touch.
Serve immediately and enjoy!
---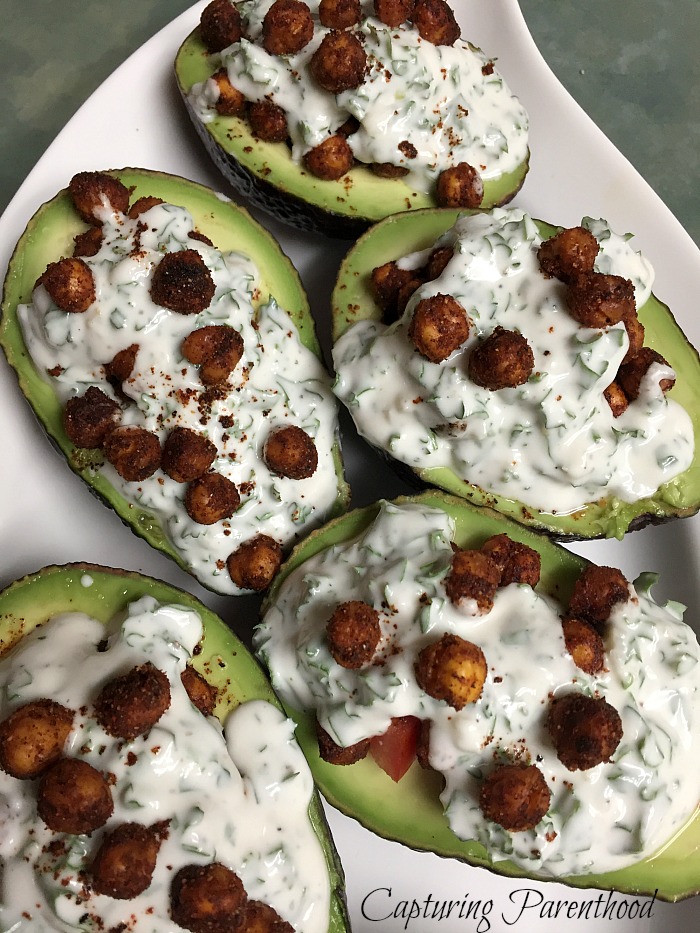 The seasoned chickpeas in this recipe definitely provide an added kick of spice, so if your little ones don't handle spicy foods all to well, you might want to feed them something different, while the rest of the family enjoys these scrumptious avocados. You could also try to reduce the heat index by using less cayenne and black pepper. Or, you could go completely rogue and create your own seasoning mixture for the chickpeas too – I can imagine a lot of delicious flavor combinations that would complement these Roasted Chickpea Avocados.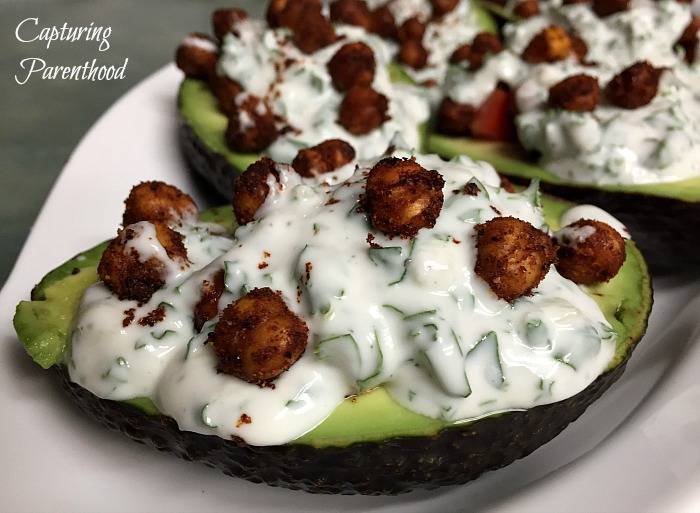 If you mix it up and try a new flavor combination, let me know how it turned out in the comments below!
START SPREADING THE NEWS!