Looking for a new and engaging way for your little one to paint? Oftentimes, I just let my little nugget sit at the table with a paper plate full of different paint colors, a paper canvas, and a brush…but every once in awhile I like to find a new and creative painting method. So, we recently spent an entire afternoon doing some Shapes Sponge Painting!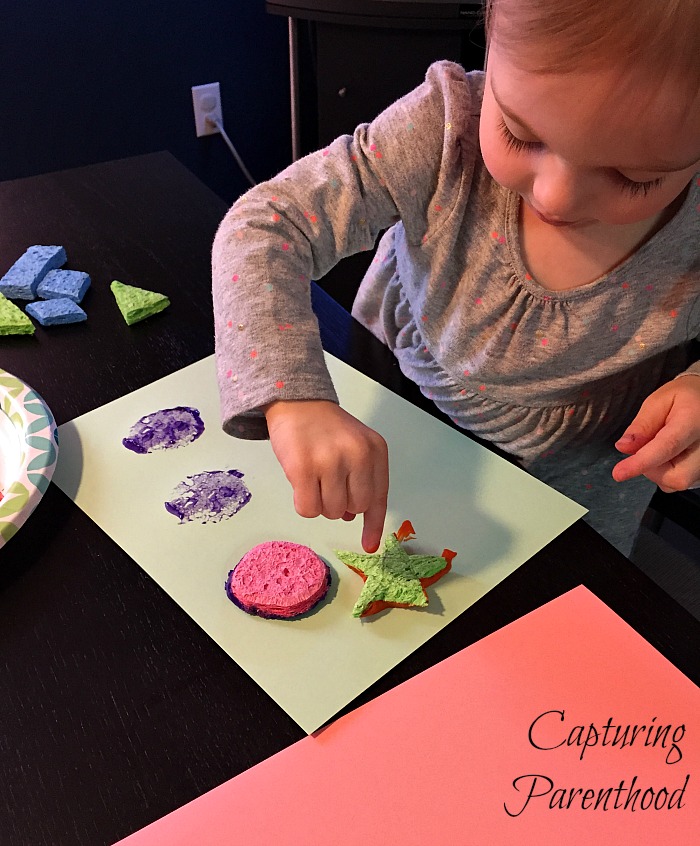 This arts + crafts activity was perfect…it was inexpensive, got us out of our paintbrush and finger-painting rut, and allowed us to learn all about different shapes!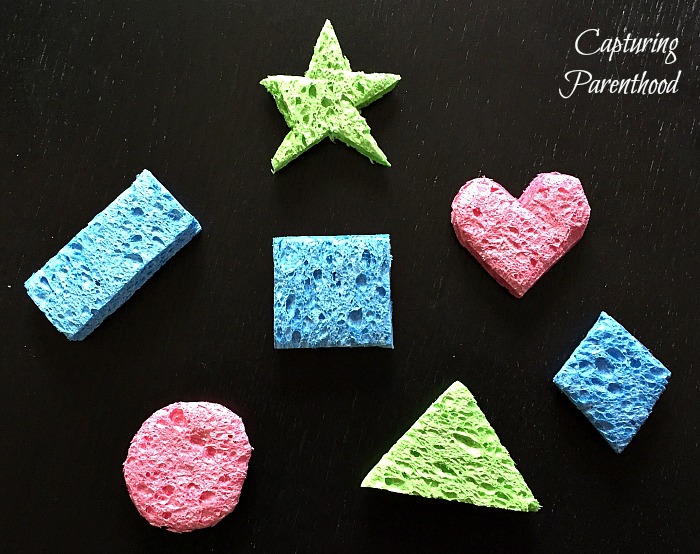 Shapes Sponge Painting
Supplies:
Paper
Paint
A Pack of Sponges (I just purchased the cheapest pack at Target)
Instructions:
Cut your sponges into various shapes, using a sharp pair of scissors. I lightly outlined my shapes with a pen, prior to cutting, so that I could try and utilize all of the space the sponges had to offer.
Squirt some paint onto a paper plate or tray.
Sit your toddler down, and let the Shapes Sponge Painting begin! Don't forget to take the opportunity to talk to your little one about what shapes they see, or what shape they are stamping onto the paper.
My daughter has been working on recognizing her shapes lately, and this activity certainly helped solidify exactly which shape was which. Fun + Educational = The Perfect Activity!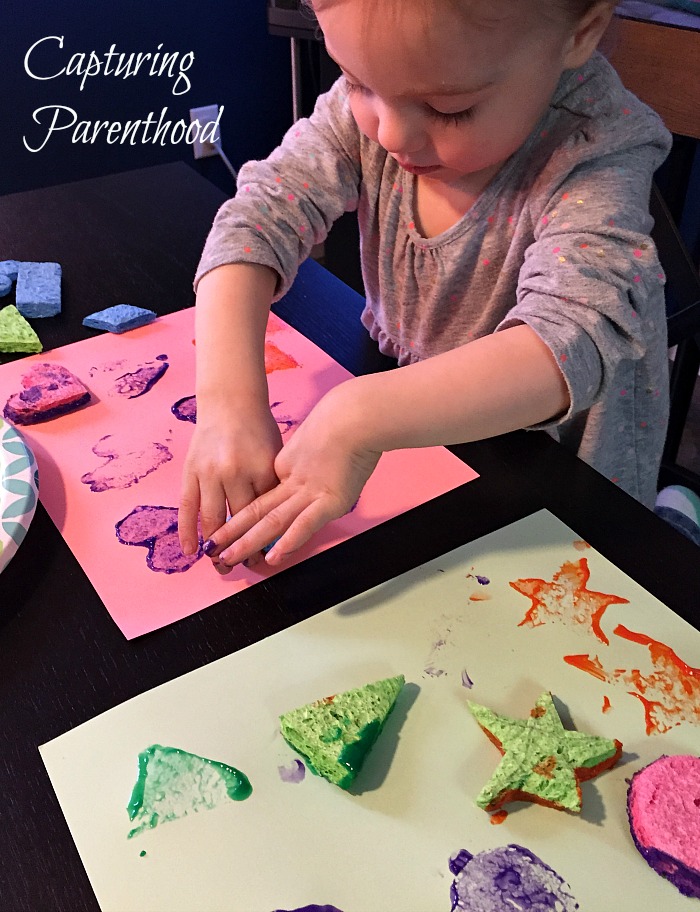 The best part…you can just wash the paint right out of the sponges, set them aside to dry, and then store the shapes away until next time.
START SPREADING THE NEWS!