I don't know about you, but my favorite part of science class was always the experiments. And it's never to early to start creating science experiments with your toddler, right? They may be too young to fully grasp the concept (or actual science) behind the experiment, but they are fully capable of noticing the reactions. Shaving Cream Rain Clouds was one of the first experiments that I did with my little nugget, and she loved it!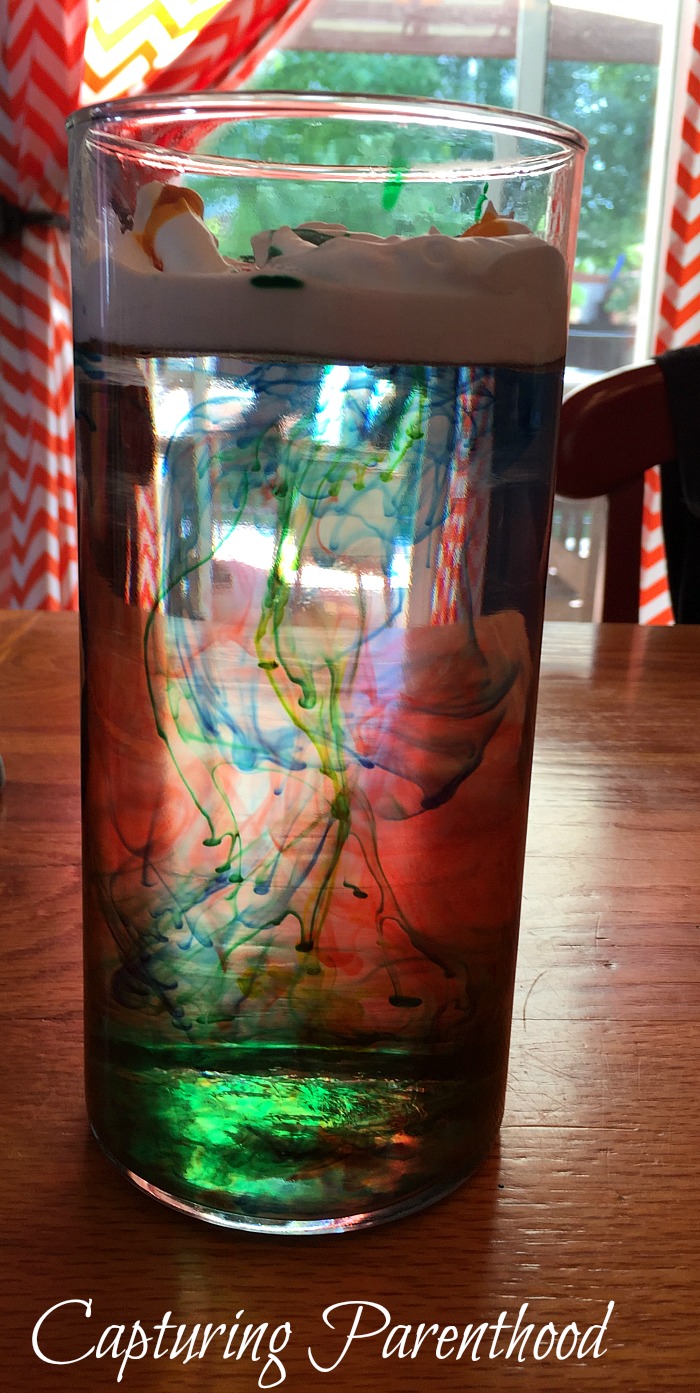 I learned how to conduct this experiment on the Mom.Wife.Busy Life. blog (http://momwifebusylife.com/how-to-make-shaving-cream-rain/).
Shaving Cream Rain Clouds
Supplies:
Glass Vase (you could also use a tall drinking glass)
Water
Shaving Cream
Food Coloring
Instructions:
Fill the glass vase 3/4 full with water.
Shake the shaving cream canister vigorously and then spray a layer on top of the water.
Using the color (or colors) of your choosing, drip a few drops of food coloring on top of the shaving cream cloud.
Sit back and wait for the rain to start falling, as the food coloring slowly makes its way through the shaving cream.
Add additional food coloring to create more rain.
This activity is so easy to setup, quick to react, and provides a rainbow of colors to observe. We ended up doing this experiment a couple of times in the same day, trying out different color combinations. Each time was a hit! And I loved watching all of the different expressions that crossed my daughter's face as she watched the rain fall.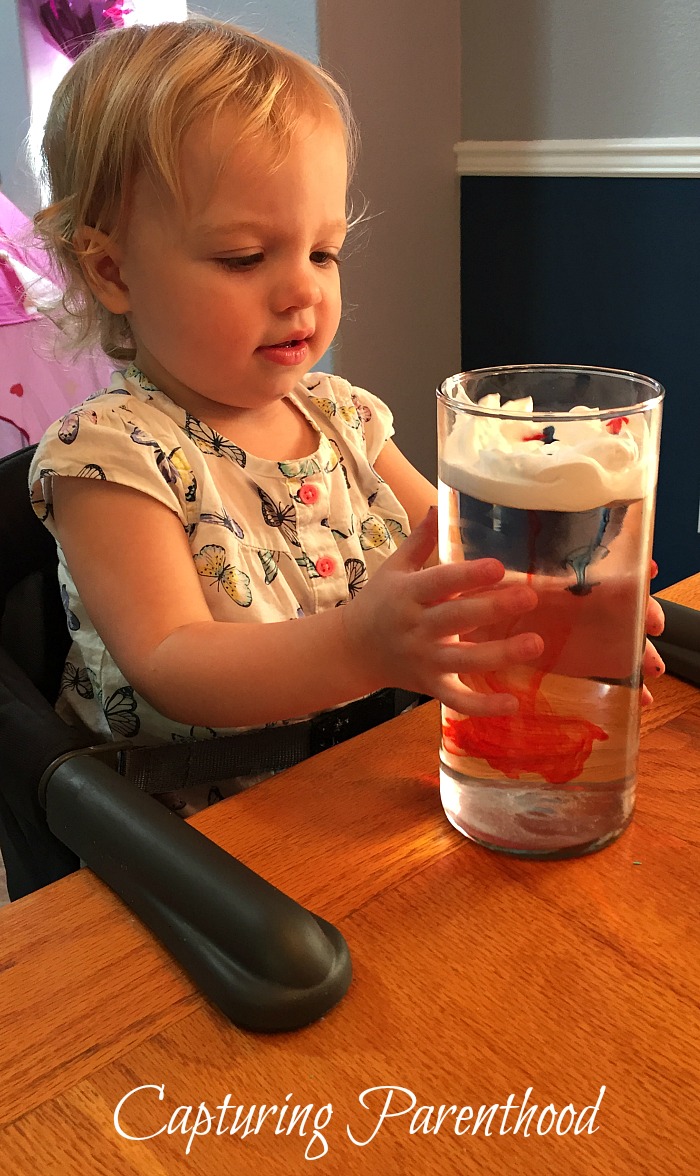 START SPREADING THE NEWS!