It feels like we just finished packing up all of our Christmas decorations, but Valentine's Day is right around the corner. Have you started decorating yet? We've been busy making some special Valentine's Day crafts to spread the love in our home. I absolutely love making this Valentine's Day Heart Garland!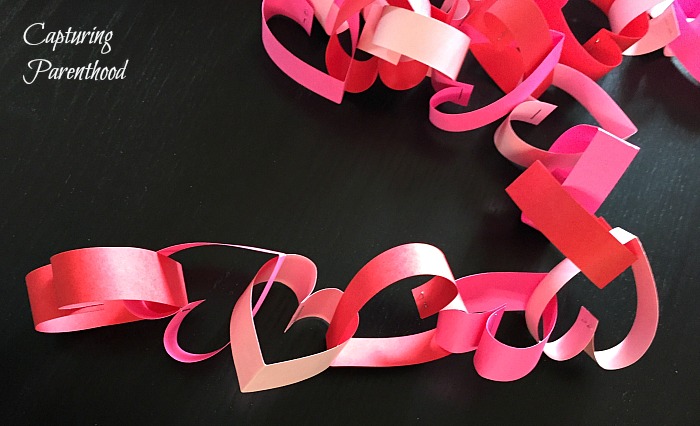 I remember looping strands of paper together to make garland (usually for Christmas) back in elementary school, so why not adapt the tradition for the most love-filled day of the year?
This garland will only consume a couple of your craft supplies, will take less than 10-minutes to make, and will make a huge impact in your home!
Valentine's Day Heart Garland
Supplies: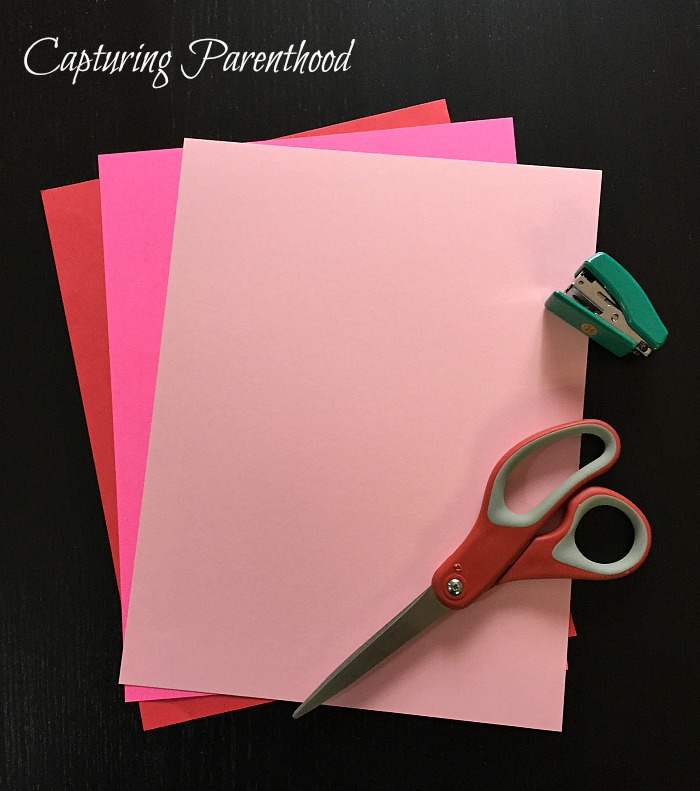 At least two different colors of construction paper – choose your favorite Valentine's colors (we used red, hot pink, and light pink)
Scissors
Stapler
Instructions: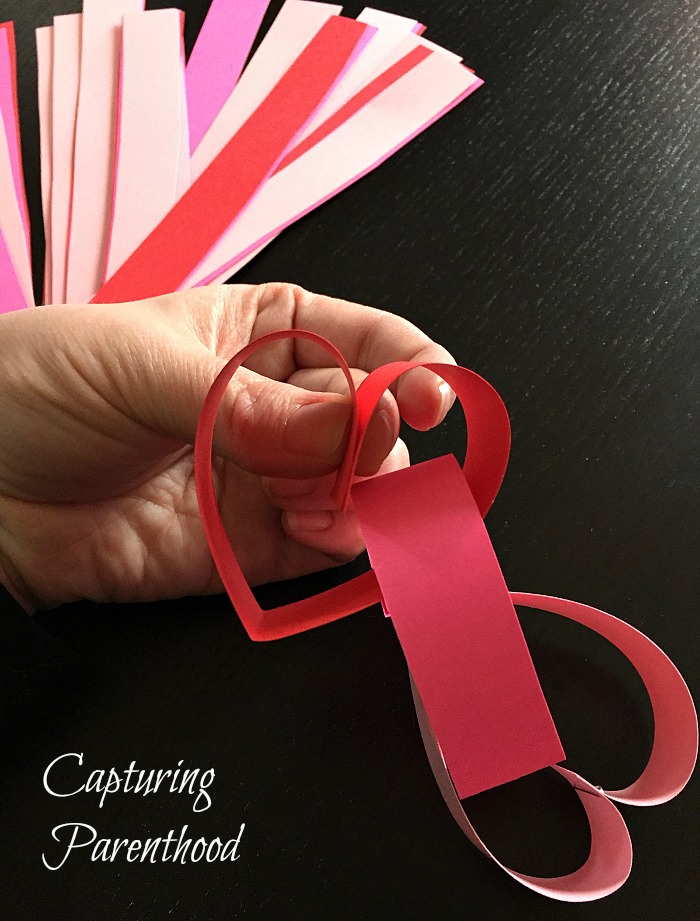 Cut your construction paper into 1-inch wide horizontal strips.
To start the garland, take one strip of paper and fold it into a heart shape (creasing the bottom into a V) and then staple the two ends together at the top to complete the heart.
Take your next strip of paper and loop it through the first heart, before creasing and stapling the next heart into place.
Continue on, looping each new strip of paper into the most recently completed heart. Add as many strips of paper as you need to arrive at the length of garland you desire.
Display it proudly and feel the love!
And there you have it, a simple, yet colorful Valentine's Day craft that will brighten your home!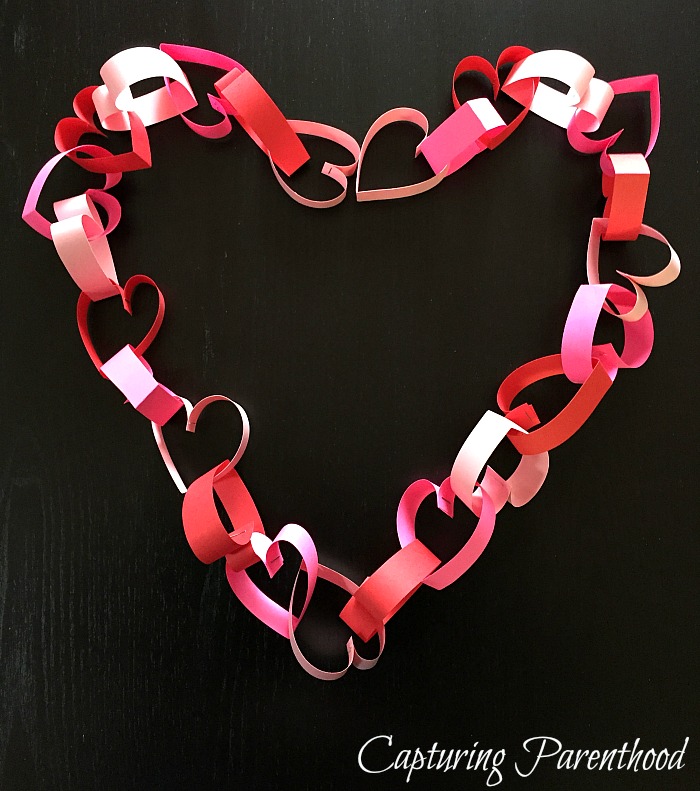 I love how quickly this garland comes together. I honestly did this while my little nugget was distracted with her new Elmo's On-The-Go Letters puzzle that she received for Christmas.
As soon as I hung it up in our dining room, she came running over and exclaimed, "Wow, Mommy! This is so cool!"
Those were her exact words – I kid you not. I'm always amazed and baffled by the phrases that escape my daughter's mouth. And her praise made me feel all warm and fuzzy inside…just like Valentine's Day!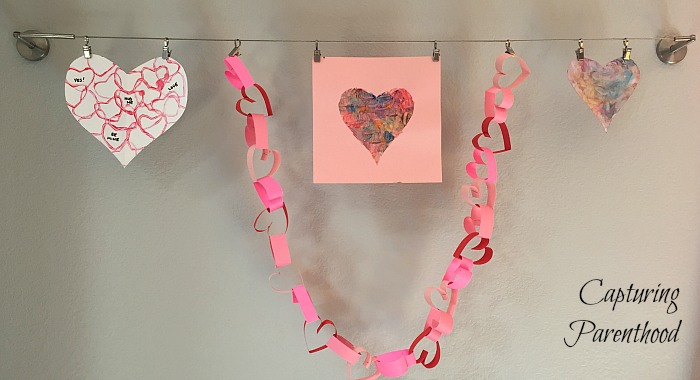 START SPREADING THE NEWS!