On Tuesday, I shared a post about one of our favorite sensory objects…water beads! And today, I'm sharing a brilliant way to utilize some of those water beads (when your kiddos have tired of playing with them). A Water Bead Stress-Ball Balloon! Water beads are awesome for sensory play and exploration – they are colorful, squishy, bouncy…the list goes on. They are a ton of fun to play with, but what do you do with your water beads when they are starting to look a little haggard? Instead of tossing them out, use them to make an amazingly squishy stress-ball balloon!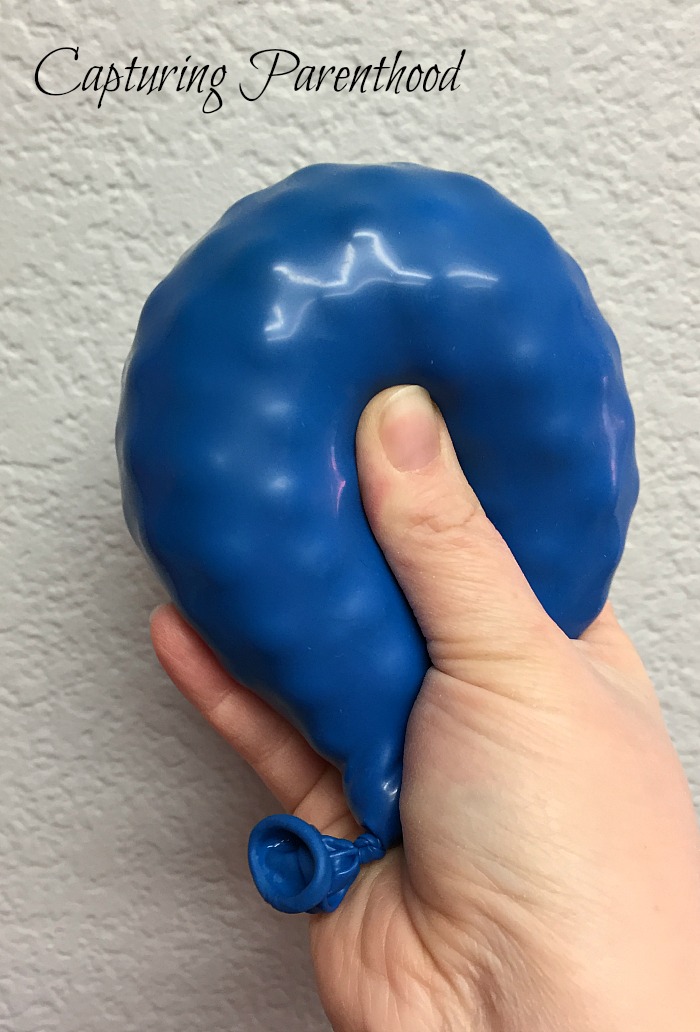 **Note: This post contains Amazon Affiliate links for convenience. See Disclosure Policy for more details.**
I stumbled across the idea for a sensory ball, on Play. Learn. Share. (http://www.ssww.com/blog/sensory-balls-diy-steam-activity/). They made their sensory balls/stress-ball balloons using clear latex balloons, which I must say is a great idea! It provides the added intrigue of being able to see all of the different colors of water beads, as you squeeze and squish your balloon. I didn't have any clear latex balloons on hand…so I went with blue.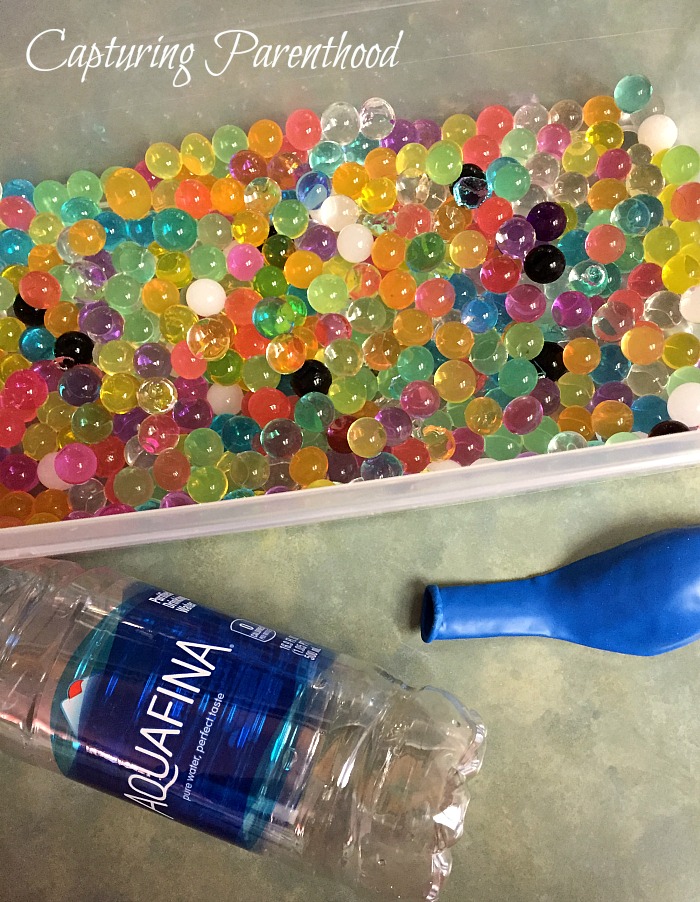 All you need, to make your very own Water Bead Stress-Ball Balloon, is an empty plastic bottle (I used an Aquafina bottle), a latex balloon, and enough hydrated water beads to fill the bottle (I get mine on Amazon).
Fill your empty plastic bottle with water beads, and then fill approximately half of the bottle with water. Inflate the latex balloon and give it a little twist (don't tie it) so that the air will stay in the balloon as you place the balloon over the bottle opening.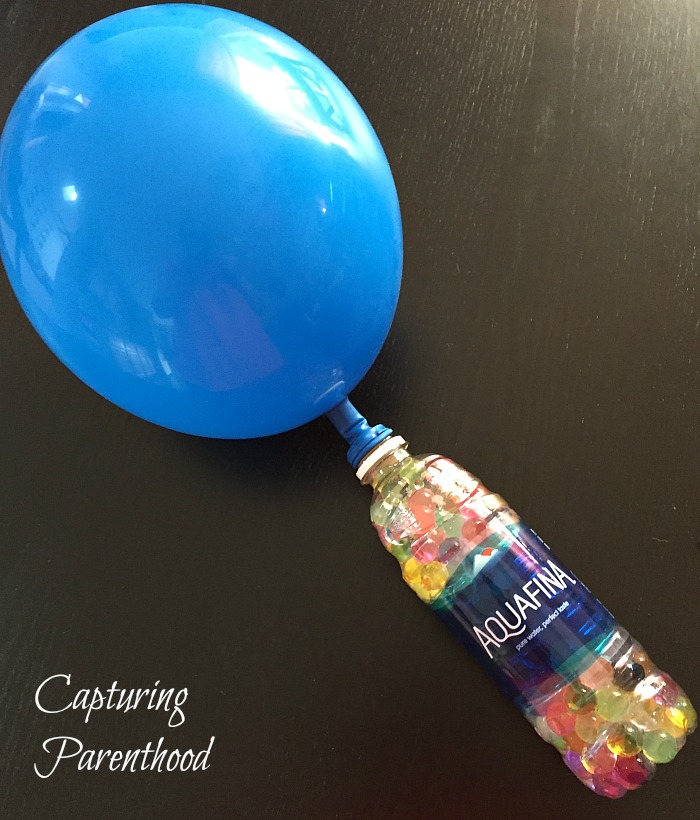 Once you have the inflated balloon snug on top of the bottle opening, simply tip the bottle upside down and gently shake and squeeze the water balloons into the inflated balloon. Once you have all of the water beads inside the balloon, remove the balloon from the bottle, and slowly and carefully release the air from the balloon. You can also let some of the water out, if you so desire (but you want a little bit of water to stay in the balloon so that the water beads stay hydrated and in full-form). Then tie the balloon, as you would normally. Congratulations! You've made your very own water bead stress-ball balloon!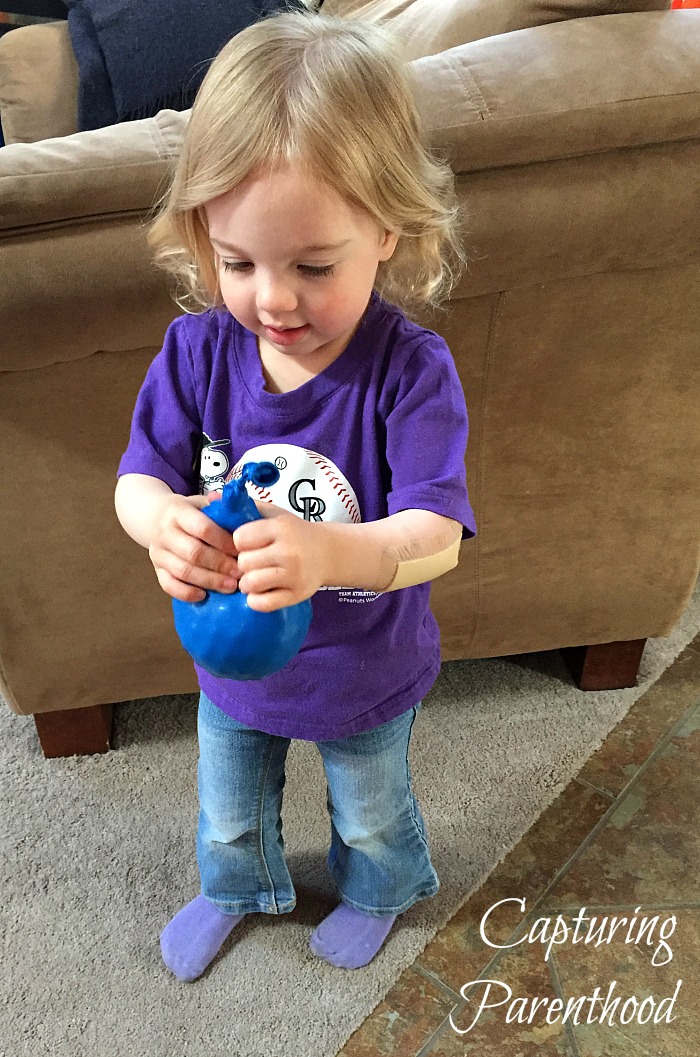 Now sit back and relax, and enjoy the sensations of the water beads in your hand, as you squeeze the balloon. Don't forget to share with your little ones, they will love squishing and exploring this simple sensory ball!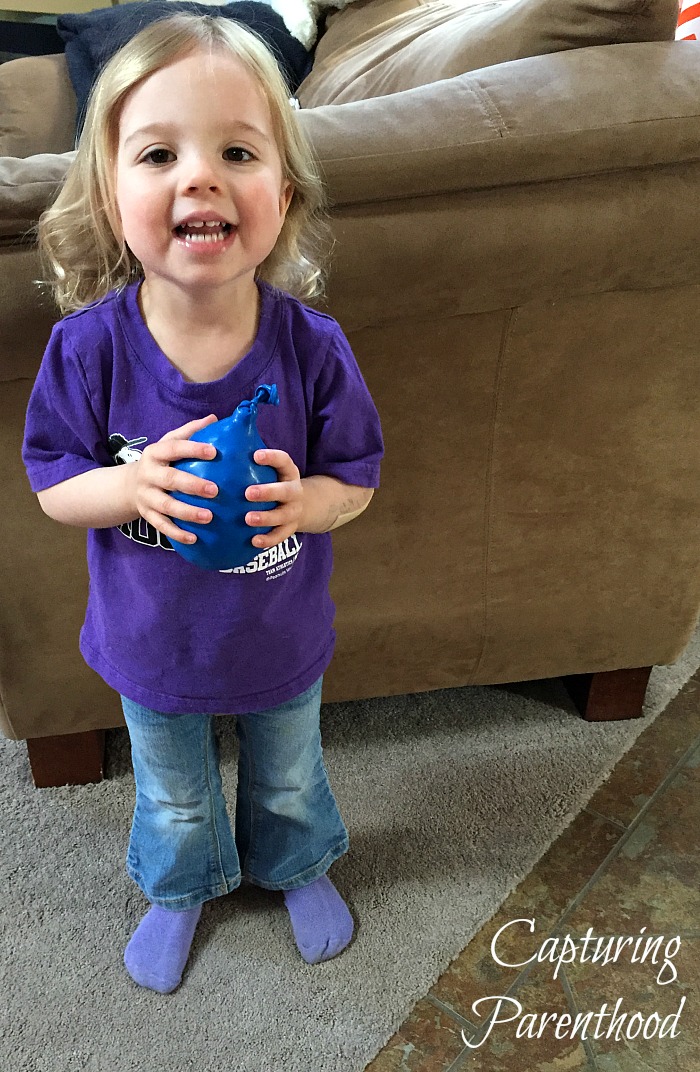 Do your little ones love playing with water beads? What are their favorite water bead activities? What do you do with your water beads when they come to the end of their life-cycle? I would love to hear all of your ideas in the comment section below.
START SPREADING THE NEWS!