"Peace comes from being able to contribute the best that we have, and all that we are, toward creating a world that supports everyone. But it is also securing the space for others to contribute the best that they have and all that they are."
– Hafsat Abiola
Today is the International Day of Peace. Maybe it's because I'm an adult and I pay more attention to world affairs than I used to when I was younger, but it seems like our world is in quite a chaotic state these days. We could all benefit from a little love, kindness, and peace. In honor of this special day, we made a World Peace Paper Plate Craft to hang on our art wall – a reminder to spread peace and love today, and everyday!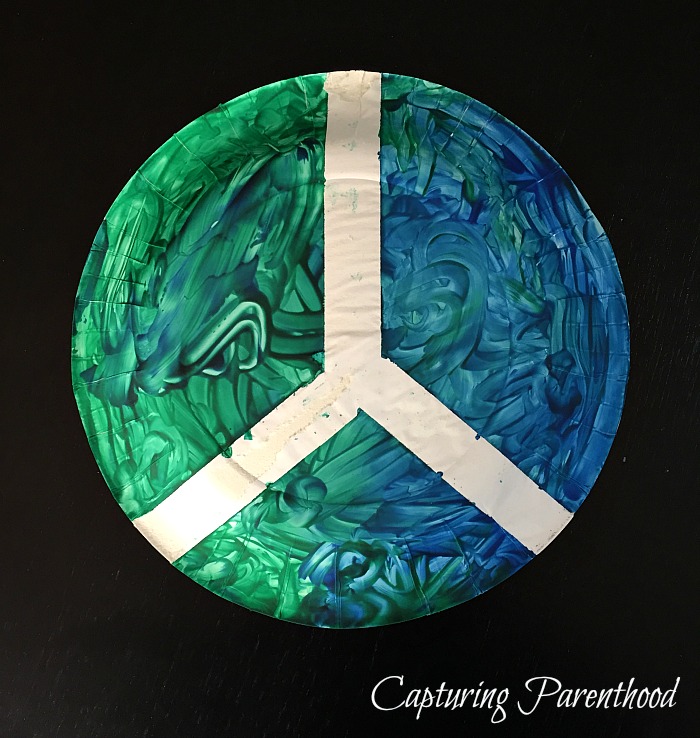 Peace Day was established in 1981, by a unanimous United Nations resolution. It is celebrated each year on September 21st. According to the UN, the purpose of the holiday, is to provide "a globally shared date for all humanity to commit to Peace above all differences, and to contribute to building a Culture of Peace."
I had been looking for a fun, toddler-friendly Peace Day craft to do with my little nugget, to help her understand the meaning and importance of peace. I stumbled across the idea for Peace Plates over on Grade Onederful (http://www.gradeonederful.com/2012/11/peace-plates.html). Their colorful, water color creations, reminded me a lot of tie-dye T-shirts, which are typically adorned with peace signs. 🙂 While I absolutely loved the paint-resist paper plate peace sign, I wanted to do something a little bit different for our Peace Day craft…I wanted to focus on world peace. Therefore, we chose to only use two colors on our paper plate – blue and green, to create Earth.
---
World Peace Paper Plate Craft
Supplies: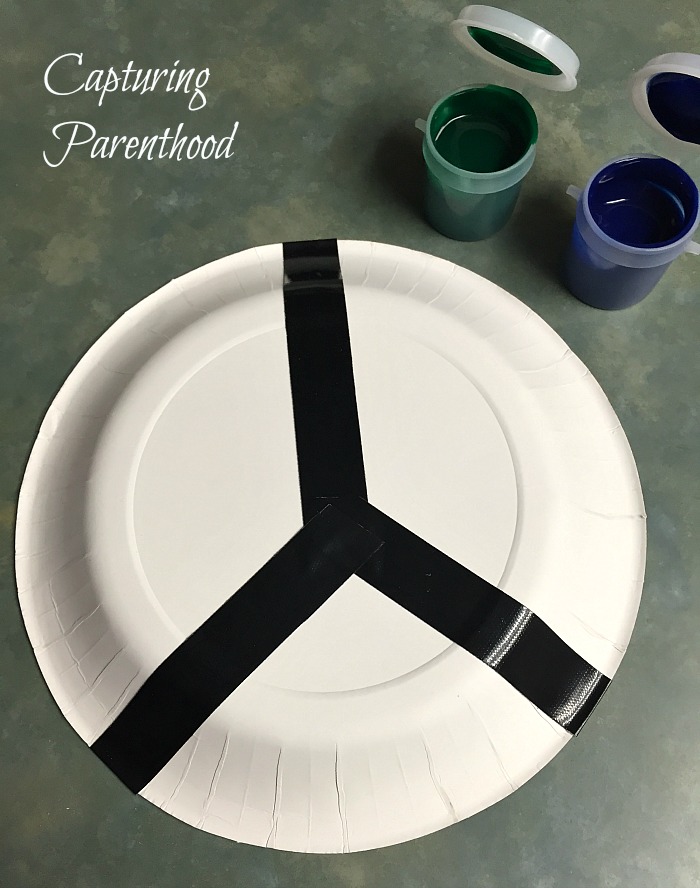 White Paper Plate
Tape (painter's tape, masking tape, etc.)
Finger Paints (Blue & Green)
Instructions:
Create the peace sign symbol using tape. Make sure to press the edges of the tape down securely, so that the paint does not bleed underneath.
Hand the pre-taped paper plate, and finger paints, to your little one and let their creativity run wild.
When they're all finished painting, set the plate aside to dry completely.
Once dry, carefully remove the tape from the plate! Ta Da!
---
The theme for Peace Day this year is, Together for Peace: Respect, Safety and Dignity for All. We are all one race – the human race, and we all deserve respect and dignity, and the ability to feel safe in our world. I want nothing more than for my daughter to grow up in a peaceful and safe world, where people understand the wealth in love and generosity.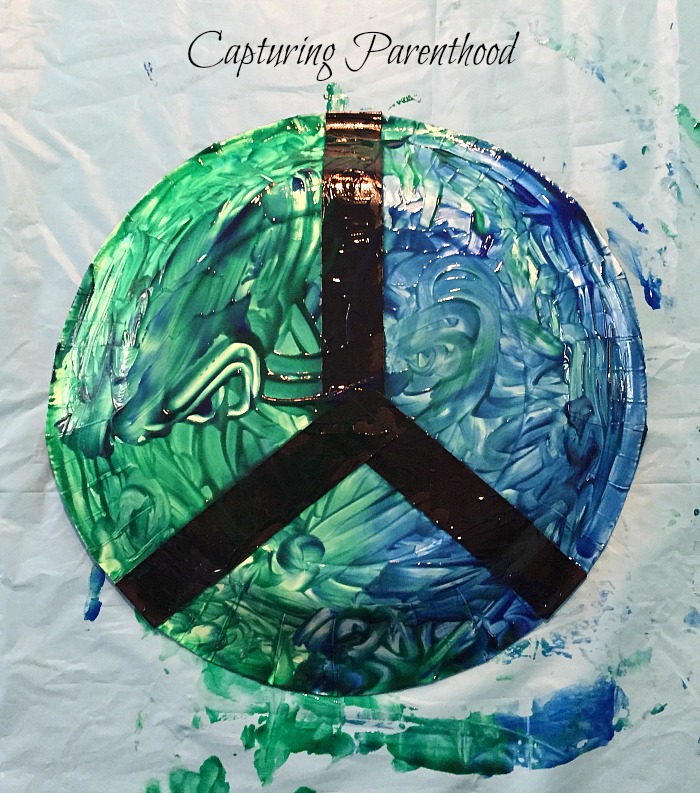 If you would like to get involved this Peace Day, check out the list of ideas on the U.N. International Day of Peace website (http://internationaldayofpeace.org/get-involved/).
"World peace must develop from inner peace. Peace is not just mere absence of violence. Peace is, I think, the manifestation of human compassion."
– Dalai Lama XIV
START SPREADING THE NEWS!