The hustle and bustle of Christmas is now behind us. I sincerely hope that you and your loved ones had a wonderful holiday. While I realize that this blog post is likely better suited for a pre-Christmas shopping time frame…I just couldn't help but share our Best Toddler Christmas Gift of 2017! And in all honesty, I have a feeling that this particular gift will continue to be the highlight of gift-giving guides for years to come. Plus…there's always birthdays and other special occasions throughout the year. 🙂
So…are you ready to find out the best gift we gave our little nugget this year? The gift that caused her face to light up with joy when she opened it? The gift that she has been carrying around with her ever since? The best gift our daughter received this holiday season, was Isla the Mermaid, from Cuddle + Kind!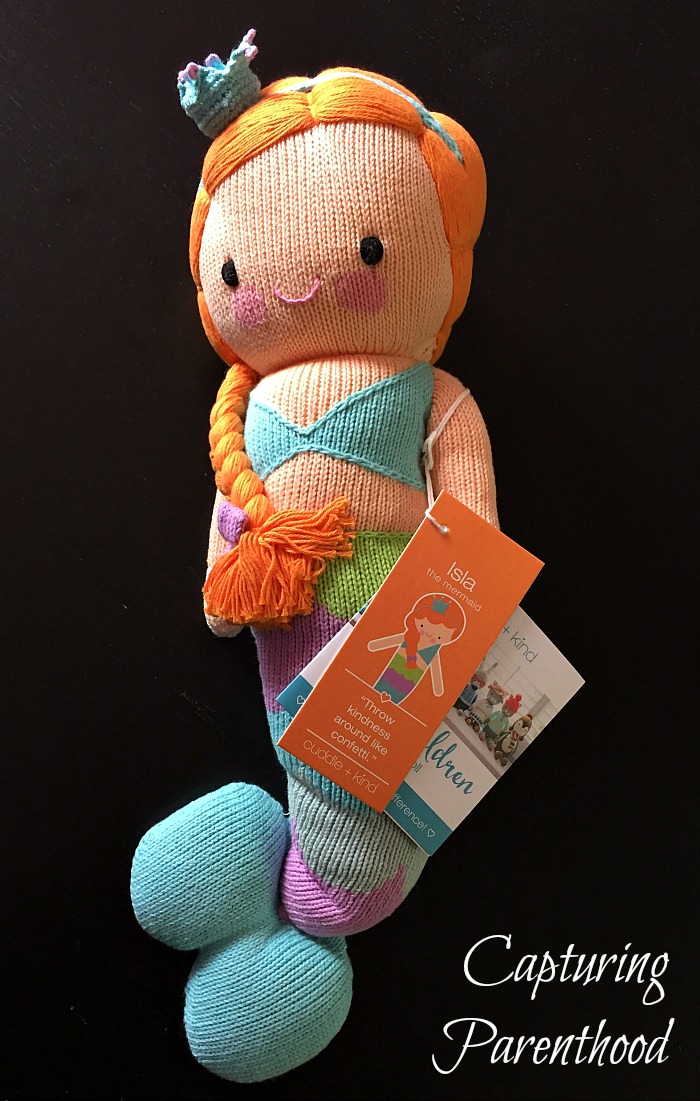 This incredibly beautiful, hand-knit doll is one of several for purchase from this amazing company. I say amazing because every one of their dolls is handmade and ethically produced in Peru…AND…the purchase of each doll provides 10 meals to children in need, all over the world! But better yet, when I bought Isla during the Black Friday/Cyber Monday extravaganza this year, Cuddle + Kind was running a special where each doll provided 20 free meals to hungry children! I was more than happy to contribute!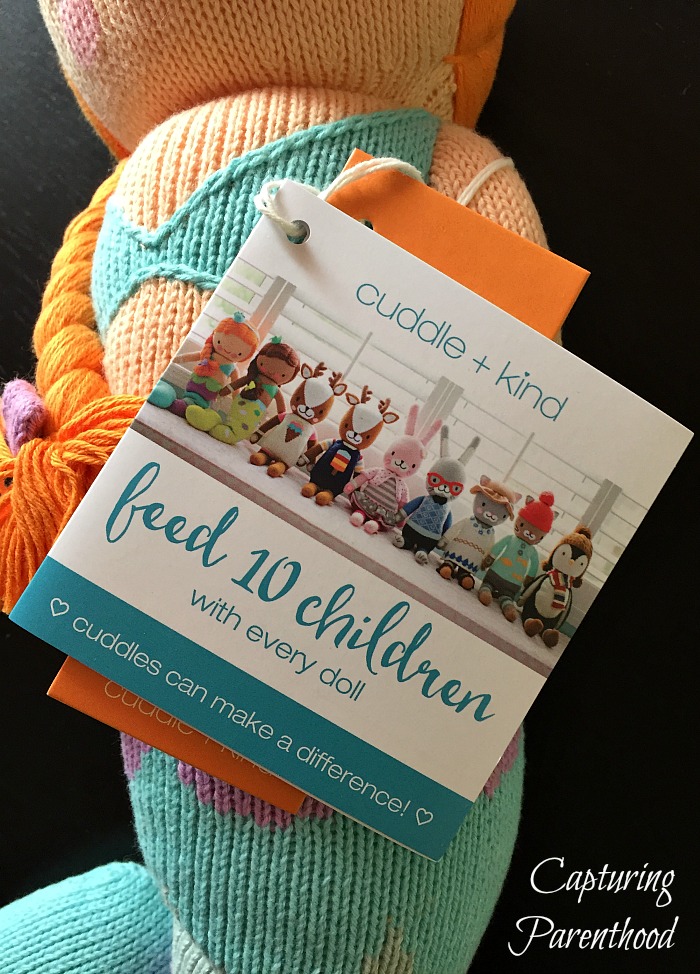 This holiday season, my husband and I decided that we wanted to do something a little different when it came to gift-giving. We wanted to give a more meaningful gift…a gift that empowered our family to give to others in need, so we gave everyone a gift card to DonorsChoose.org (a public charity that empowers public school teachers from across the country to request much-needed materials and experiences for their students). When it came to a gift for our three-year-old daughter, we wanted to give her a gift that was just as meaningful…a gift that would also help others in need.
When I saw all of the incredibly colorful and cute creations that Cuddle + Kind had to offer…it was a no-brainer. I honestly had a very hard time choosing just one doll. I mean…have you seen Aspen the Penguin, Stella the Polar Bear, or Zoe the Unicorn?!? After seeing our daughter with Isla the Mermaid, and recognizing how cuddly and well-made the doll really is, there is not a doubt in my mind that more Cuddle + Kind dolls will be joining our family in the future! I even want one for myself! 🙂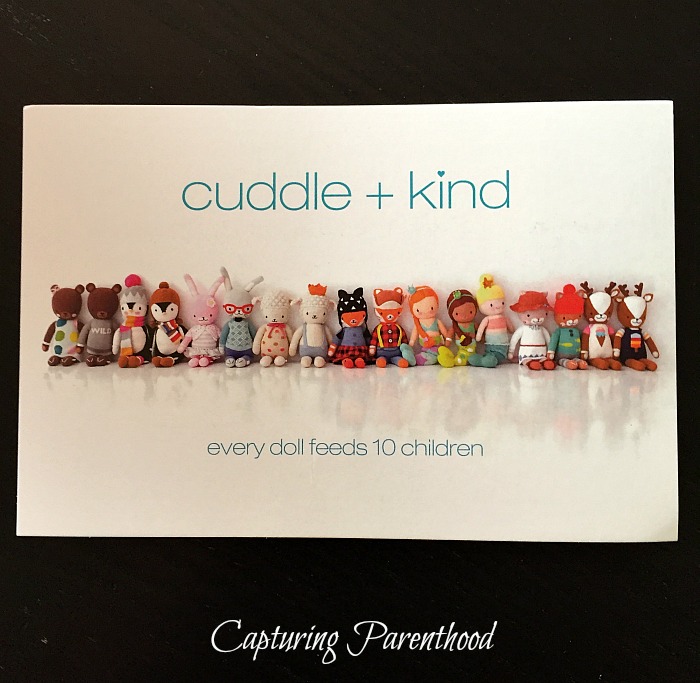 To date, Cuddle + Kind has donated more than 2,988,823 meals! And they've been a recipient of the Platinum Toy Award by the Oppenheim Toy Portfolio for the past two years! Their dolls are available in two sizes: 13″ ($48) and 20″ ($68).
This family-owned company is definitely one that should be on your radar for any future gift-giving needs!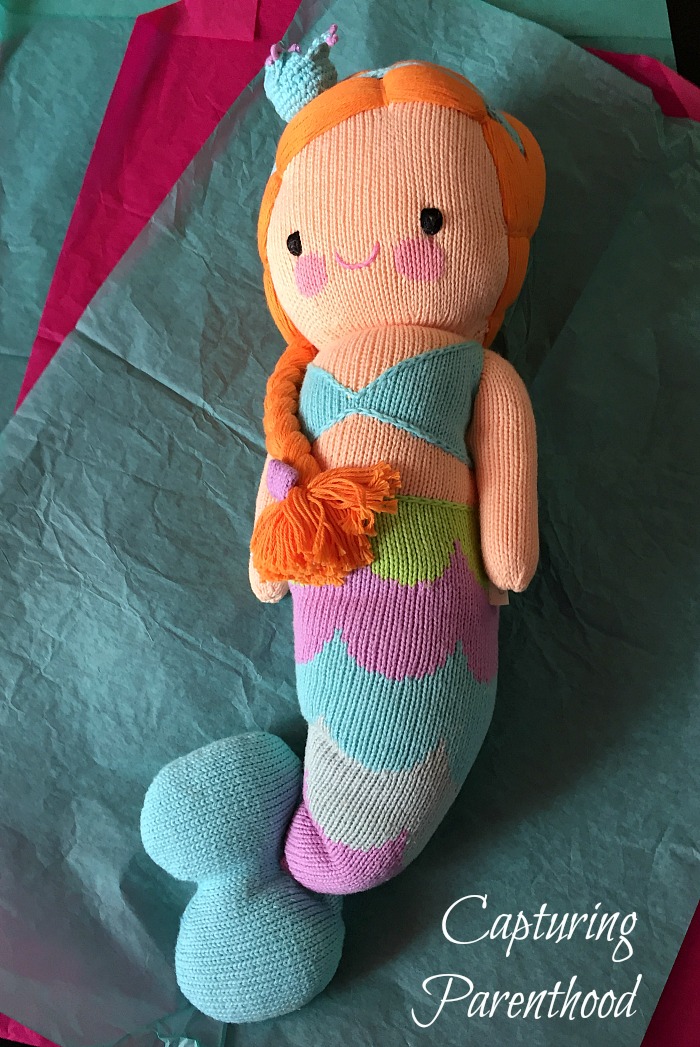 And if you're looking for another wonderful toddler gift, check out our favorite gift from last year!
**Please note: My opinions above are explicitly my own. Cuddle + Kind did not ask me to review this item. I payed full-price for our handcrafted doll.**
START SPREADING THE NEWS!